RIS Talks: Jennifer Skeen of Sun & Ski Sports Shares How She Strives to Innovate Everyday
Get great content like this right in your inbox.
Subscribe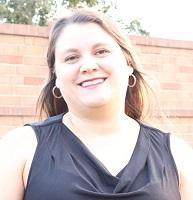 Retail is in Jennifer Skeen's blood. From her first retail job at age 16 at JCPenney, she has loved the constant on-the-go and ever-changing landscape.  
"Retail keeps the mind active and the competitive spirited person always striving to learn and improve," says Skeen.
Skeen got her omnichannel start from the beginning as well. She worked for Academy Sports + Outdoors for seven years, and was on the original leadership team that began the retailer's first transacting website and e-commerce divisions from the ground up.  As Sr. Director of eCommerce Merchandising and On-Site Marketing, Skeen was able to be very involved and influential.  She was part of the founding of a Master Data Management team and process, and helped implement dropship, which became over 10% of the retailer's e-commerce sales. 
Skeen's previous roles at OfficeMax and CompUSA provided her great learning opportunities and ensured a well-rounded experience that has served her well.
She joined Sun & Ski Sports in 2016 as VP of Omnichannel heading up their eCommerce, Customer Service and partnering to integrate digital into the retailer's store experience.  In 2017, she added VP of Marketing to her title and began a revamp of the marketing team and brought back in-house a majority of the job roles that were being done by outside agencies. 
RIS recently ­­­had the pleasure of recognizing Skeen's contribution to retail by naming her to the "Pacesetters 2018: 10 Fast Rising Retail Executives" list. The following is an exclusive Q&A with the innovative retail exec: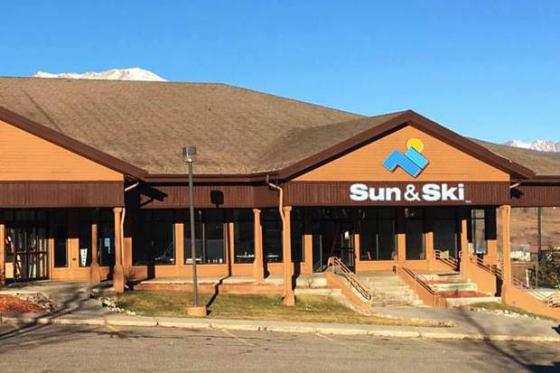 Q&A WITH Jennifer Skeen, VP of Omnichannel & Marketing, Sun & Ski Sports
RIS: What new and emerging technology have you and your team deployed that helps set your organization apart?
Jennifer Skeen: One of our key values at Sun & Ski Sports is that the customer is the boss, in an upside down pyramid where customers are at the top, store and front line customer-facing associates are the next level, and the home office employees and executives are the subsequent levels that support the top layers. 
With that in mind, when I first joined Sun & Ski Sports 2.5 years ago I really looked at what it was we were doing to ensure we were hearing and responding to our customers.  I implemented Chatmeter, local SEO analytics and reputation management software, not only to hear our customers and be able to pull all the non-structured data of store reviews and social reviews about stores, but to fundamentally change the way this was a part of the grading of our stores and store managers.  This has greatly improved our ability to retrain and sometimes reset how we engage with customers, as well as our ability for our store managers to action feedback in a timely fashion.   
RIS:  How has the deployment of technology performed against objectives?
Skeen: With Chatmeter, we are also able to respond to our customers to let them know we hear them and are thankful for all types of feedback.  This capability also has provided increases in our SEO and provides ample content for our store locator pages. Great and relevant customer experiences is a key driver for all that we develop and invest our time and effort. 
With Kibo NG and Kibo Personalization, for example, we have improved our customer shopping experiences on sunandski.com for double industry standard double digit growth two years in a row.  The digital merchant team leverages the tools within the solutions to test different experiences to see how the customers will engage and convert.  We monitor our units per transaction, attach rate, conversion and sales to continue to tweak and re-evaluate to provide the most conversion rich and relevant experiences to the customer.   
As we continue to work on providing the systems even more data about our customers' in-store transactions, we hope to be able to deliver this information in a clientelling-type tool to both our store associates and our customer service team.
RIS:  Can you discuss any new technology you're currently developing and when it's expected to go live?
Skeen: We're currently looking to continue to improve omnichannel technologies to be delivered to our store and customer service associates. We are in the process of changing our CRM solution in order to better feed data, segmentation and improve our ability to measure marketing campaigns. This will be launched in the next quarter. 
RIS:  What retailer or retail executive inspires you to continue to innovate?                 
Skeen:  I see so many great innovations from companies big and small that continue to inspire me to think about innovations for Sun & Ski Sports. Nordstroms does a great job really getting to know their customer and leveraging communication from their local stores to the local store customer base.  I enjoy attending different conferences like change-advisory board (CAB) meetings [Skeen sits on the CAB's for both Kibo and Island Pacific] and NRF, as it enables me to share and learn from others both vendors and other retailers. 
RIS:  Do you have any hobbies or special interests and how have they helped you in your career?
Skeen: I volunteer as a Community Leader for Girl Scouts, for a community with over 1,500 girls.  I have also volunteered for my daughter's troop as a troop leader and involved parent for seven years, and have enjoyed watching our girl scouts grow in leadership skills, responsibility and ability to be adaptable to any situation (3 days tent camping in non-stop rain, camping in 20 degrees, etc.) 
With my volunteer positions with Girl Scouts I have been able to bring my work life process engineering and working smarter not harder mentality to managing large data sets and organizing placement of over 200-plus girls. I've formed new troops with tools like Freedcamp and from my volunteer role I have been able to continue to improve and take back to my career de-escalation of situations and the ability to interact with so many different personalities. 
With my family--my husband Robert, my 15 year old son Jacob, and my 13 year old daughter Erin--I enjoy a very active and outdoor lifestyle.  We have been to over 20-plus Texas State Parks and we love hiking, kayaking, fishing, and exploring our great state of Texas. 
My degree is in biology and chemistry from Texas Lutheran University. While not used in the traditional sense at work, I am able to use my science-based background, logic, and analytical thinking skills to be able to look at the situations in front of me and evaluate possible solutions to challenges, and test, test, test the outcomes. 
I still love learning about all things in science, especially marine biology.  Shark Week is celebrated as a holiday in our house, decorations, fun foods, watching party, and great conversation of all things sharks happens that week.  We are very sad when it's over.  My Girl Scout troop often refers to me as Mama Shark.