06/08/2017
RIS Talks: Learn About Next-Gen Personalization From Neiman Marcus's VP of Customer Insight and Analytics
RIS TALKS is a regular feature from RIS News profiling retail technology leaders, offering readers insights into what top retail executives are working on today and how they are driving innovation in their field.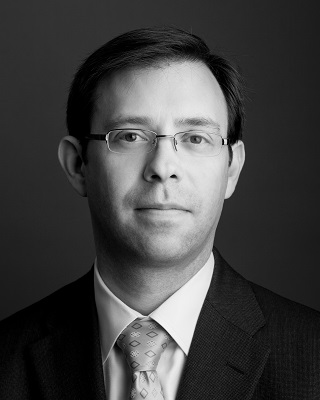 Jeff Rosenfeld has over 16 years of industry experience in analytics and is responsible for personalization, advanced analytics, market research, customer insight, data visualization, and business intelligence for The Neiman Marcus Group, where he serves as the vice president of customer insight and analytics. Rosenfeld spearheaded Neiman Marcus's transition from e-mail segmentation to machine learning driven targeting and personalization.
Rosenfeld got his MBA from Emory University with a focus in decision sciences, and a bachelor's degree in Anthropology from Brandeis University. Interesting to note, in his free time Rosenfeld is an amateur stone sculptor.
RIS News recently ­­­had the pleasure of recognizing Rosenfeld's contribution to retail by naming him to the "Top 10 Movers and Shakers in Retail." The following is an exclusive Q&A with the high-ranking retail exec:
Q&A WITH Jeff Rosenfeld, Vice President of Customer Insight and Analytics, The Neiman Marcus Group
RIS News: What is your biggest accomplishment to date in the field of retail technology?
Jeff Rosenfeld:My favorite accomplishment is spearheading Neiman Marcus's transition from email segmentation to machine learning driven targeting and personalization.  This has proven to be a key foundation in our overall personalization journey and has driven multiple millions of dollars in incremental revenue annually.
RIS News: What new/emerging technology are you working on now?
Rosenfeld:While I can't divulge much detail yet, at a high level I can share that we're experimenting with using deep learning to better predict future customer behavior.  These predictions will be used to enable several new personalization use cases.
RIS News:The title of the piece is "Influential: Top 10 Movers and Shakers?" How do you influence you team? Is there a favorite piece of advice you like to give to get the most out of your staff?
Rosenfeld:I am a huge believer that you get the most out of people when they are doing something they are passionate about.  I work closely with my team to try to carve out time for them to learn new things and/or experiment with some of the latest technologies.  A number of these experiments have led to strong sales driving use cases, which further motivates the team.
RIS News: Who was the biggest influence on your career and helped you get where you are today?
Rosenfeld:I have been extremely fortunate to have had a number of great bosses and mentors over the years.  It's impossible to pick just one, but each in their own way has had a huge impact on my career.  My first boss at Neiman Marcus (Luis Fernandez) taught me how to code and much of what I know about analytics.  My current boss (John Koryl) was pivotal in making data and analytics central to the organization and pushed me into the machine learning space.  I couldn't have gotten to where I am today without their help and the help of so many others along the way.
RIS News:What key pieces of technology do you believe are having the biggest influence on the retail industry today?
Rosenfeld:I know artificial intelligence is a hot topic right now so hate to add to the hype, but I do think this already having a massive impact on marketing, merchandising, supply chain, and customer service at leading retailers.  I think we're only seeing the infancy of this technology and much larger value, impact, and disruption is yet to come.