RIS' Top 10 Retail Technology Articles of 2018
Get great content like this right in your inbox.
Subscribe
As 2018 comes to a close, RIS takes a look back at the top-read articles and retail news of the year, which gives insight into what's most important to you, our faithful readers.  
Customer experience and satisfaction came up several times in this year's top 10 list, as retailers continue to seek out new retail technology and techniques to engage customers. You also clamored to learn about top tech leaders paving the way for the retail industry. And you couldn't miss learning how top retailers, such as Target, Modell's, Walmart and Amazon, are shaping their stores and online presence.
Here we list our 5 most popular articles of the year: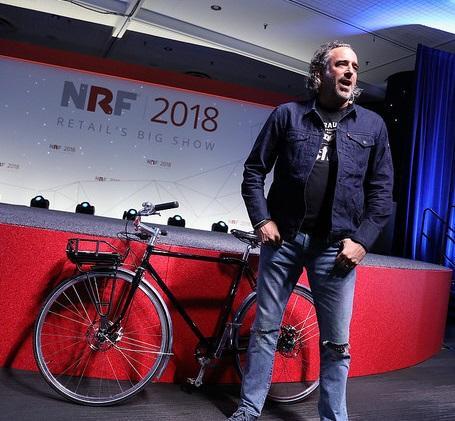 NRF's annual Big Show can be overwhelming--so many people to see, so many places to be. Every year readers check in with RIS to see what retail news, trends and sessions were all the rage and catch up on what they might have missed. The 2018 wrapup did not disappoint.
Technology has changed the manner in which retailers and customers interact. In order to thrive amidst the cut-throat competition and make their business successful, marketers need to focus on offering an unparalleled shopping experience to their customers. Thus it's not surprising so many of you tuned in to learn six ways in which digitization and retail technology are changing the future of online shopping.
For the second year in a row, RIS is kicked off the New Year with a salute to 10 of retail technology's most influential and innovative women. Look for this list again in January 2019 and learn who's blazing the path for the generation to come.
In today's retail environment, a good or bad customer experience can make or break retailers competing for shopper dollars. Forrester ranked the customer experience (CX) quality of 53 retail brands as part of "The US Multichannel Retailers Customer Experience Index, 2018."  In RIS' article we took a look at the top ten multichannel retailers that successfully deliver customer experiences that create and sustain loyalty.
RIS' second annual "Influentials: Top 10 Movers and Shakers in Retail" highlighted the retail executives, analysts and solution providers that are shaping the retail landscape and developing and deploying cutting-edge technology.
The next five most popular articles cover a range of retailers and retail topics throughout the year: