RIS' Top 5 Reports of 2017
Get great content like this right in your inbox.
Subscribe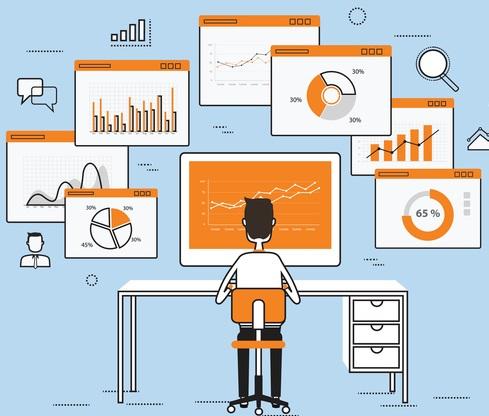 RIS publishes a wealth of special reports and research projects throughout the year that explore the trends and technology that are shaping the industry.
Over the past year, we have explored the ongoing digital transformation, the evolving role of the point of sale, the power of analytics, what the modern consumer wants, and much more.
For a full listing of all RIS reports click here. Below is a quick look at the five reports that were the best received by readers in 2017.
RIS/Gartner Retail Technology Study: Reconnecting with the Consumer
The 27th Annual RIS/Gartner Retail Technology Study explores how retailers are responding to fast-moving changes in the marketplace by investing in game-changing technology. This comprehensive study benchmarks 83 separate technologies and captures investment plans that are reshaping the retail landscape. This must-read study identifies the hottest technology trends retailers are implementing to thrive in today's hyper-competitive environment and biggest challenges they must overcome to survive.
Grocery Tech Trends Study: Embracing Digital Transformation
Fast-moving market forces have lit a fire among grocers to increase the pace of their omnichannel and technology investments. This Benchmark Research provides key grocery investment insights, such as why tech budgets are increasing, which technologies and services best reach omnichannel shoppers to provide a competitive edge, and spend trends for 58 separate solutions.
POS of the Future
As point of sale expands into areas beyond transactions, new strategies to build the POS of tomorrow are emerging. The reports looks at examples from Starbucks, Toys "R" Us, Kohl's, and Sephora to showcase the future of store platforms, phygital POS, and connecting the associate to the shopper. 
Retail and Consumer Goods Analytics Study: Building an Insight-Driven Organization
Over the past five years, RIS in conjunction with sister publication CGT, has been analyzing and contrasting the analytics maturity of retailers and manufacturers, and our efforts have reaffirmed that the analytics/insights divide will be the single biggest differentiator in the consumer industries. Check out our latest analytics research report and benchmark your organization's analytics maturity against the industry leaders.
RIS Software LeaderBoard
The must-read Software LeaderBoard cuts through the marketing hype and examines how retail software vendors stack up in head-to-head rankings. Read the comprehensive report that features 50 top-10 lists based on customer satisfaction plus the coveted top-20 list of the top software vendors in retail.