Rite Aid Continues Conversion to Wellness Format While Focusing on Hyper Personalized Marketing
Get great content like this right in your inbox.
Subscribe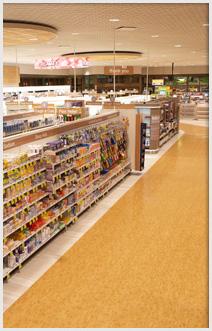 Rite Aid says it will continue to convert additional stores its "wellness format" as the drugstore chain's merger with grocer Albertsons looms in its future. In its fourth quarter 2018, the company relocated six stores and remodeled 38 stores, bringing the total number of its wellness stores to 1,805.
Wellness Stores' contain an expanded offering of clinical pharmacy services and health and wellness products, as well as lower shelves and widened aisles.
"In my 35 years of experience, these are the best-looking stores in our industry and they now make up nearly two-thirds of our retail footprint," said president and COO Kermit Crawford.
Crawford noted Rite Aid continues to see positive results from the new format, "as these stores continue to outperform the rest of the chain in terms of front-end, same store sales and script count."
At the end of the quarter, Rite Aid's wellness stores made up almost 65% of the store base. Front-end, same store sales in wellness stores that have been remodeled in the past 24 months were approximately 173 basis points higher than our non-wellness stores, while script growth in these stores was 259 basis points higher.
After the merger, most of Albertsons grocery store pharmacies will be re-branded as Rite Aid providing the company with almost 1,800 additional pharmacy counters. However, some shareholders at Rite Aid are gathering support to vote against the merger with Albertsons, according to The Wall Street Journal.
Rite Aid Steps Up Its Tech Too
In January, Rite Aid introduced Bonus Cash Rewards, a simplified new cardholder benefit that has replaced the issuance of credit cards, which now a key driver in its weekly promotional program. wellness+ Bonus Cash Rewards are digital coupons earned on participating items and promotions throughout the store and online, loaded automatically to the retailer's wellness+ or Plenti loyalty cards.
Rite Aid is focusing on including more one-on-one marketing, aimed at enhancing customer retention and benefiting its supplier partners by offering more targeted ways to reach engaged customers.
"Customers have responded positively to [the Bonus Cash Reward] which has resulted in more engagement from our best customers," said Crawford. "We continue to be focused on finding new ways to make this highly popular program even stronger. We have integrated sophisticated new tools and technology which incorporates machine learning and enables us to offer our customers' multi-channel, hyper personalized offers in addition to our weekly promotional programs."
Crawford noted Rite Aid's Wellness Plus rewards program "has been a game changer" for its business" since it first launched in 2010. Increased member card use and new member growth has given the retailer a robust customer database which Crawford said helps the company better decisions on pricing, product mix and promotions based on the expectations of its best customers.
"We're really excited about how our marketing mix is evolving and how these new enhancements to our wellness plus rewards program are helping us grow our business by both strategic and profitably moving forward, benefiting both our pharmacy and front-end businesses," he said.
Crawford said the retailer remains focused on "better leveraging enhanced technology" such as its redesigned mobile app, one trip refilled program and text messaging alerts.
"These capabilities not only make it easier for patients to comply with their medication therapy, they also help us to operate more efficiently, freeing up time for our pharmacist to provide additional services like one-on-one counseling and truly becoming the trusted advisor," he said.