Rite Aid President Discusses Go-Forward Strategy Following Walgreens Deal
Get great content like this right in your inbox.
Subscribe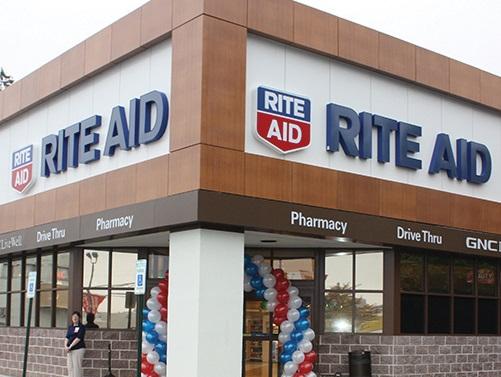 Rite Aid has agreed to sell Walgreens nearly 2,000 stores, but it will still own and operate more than 2,500 locations following the completion of the deal. To ensure that the remaining locations are profitable and return the massive pharmacy chain to financial glory Rite Aid is striking out with a new strategic focus.
The retailer will focus on leveraging its EnvisionRxOptions, Health Dialog and RediClinic acquisitions to improve its pharmacy and health services. Rite Aid reports that by combining these assets it will be a $22 billion a year company that process more than 180 million prescriptions annually and manages more than four million lives through its pharmacy benefit manager program.
"These assets become more important when you consider how the transaction with WBA [Walgreen Boot Alliance] will benefit our organization," Kermit Crawford, newly named president and COO, Rite Aid said on a recent earnings call with analysts. "The new Rite Aid will be financially stronger with lower debt and more financial flexibility to invest in strategic initiatives that drive our business."
Following months of ongoing negotiation between the two companies and the Federal Trade Commission, Walgreens agreed to purchase 1,932 Rite Aid stores, three distribution centers and related inventory for $4.3 billion. As of early January, 357 stores were transferred, with approximately $715 million changing hands. Following the competition of the transaction in the first quarter of fiscal 2019, Rite Aid will still own 2,569 stores located primarily in eight states: California, Pennsylvania, Michigan, Ohio, New York, New Jersey, Washington and Oregon.
"We will have a more profitable store network with a higher percentage of wellness stores," Crawford said. "Our wellness store format continues to drive innovation through enhanced layout and design, a stronger emphasis on health and wellness products and services, and enhancements that make key categories much easier to shop. These stores continued to outperform the rest of the chain and going forward, wellness stores will account for nearly two-thirds of our overall retail footprint."
To stay profitable in the highly-competitive pharmacy space, Rite Aid is using the proceeds from the Walgreens transaction to both pay down debt and invest in new services and capabilities.
The retailer is expanding its clinical service offerings with a focus on providing immunizations in-store; working with customers to improve medication adherence; and specialty pharmacy, predicted to account for more than 40% of the total U.S. drug spend by 2021.
While the retailer expands its service offerings, it continues to invest in its omnichannel capabilities to meet shopper demand, whenever, wherever it strikes.
"Our best customers are heavily engaged with our app and website for everything from prescription refills, product information, and home delivery based on their specific needs," Crawford said. "Our promotions and special offers, which were heavily relevant on mass vehicles in the past are now more personalized based on the investments we have made to better understand our customers. We'll continue to strengthen our omnichannel experience so that we can further leverage enhanced customer data to drive our business."