Salesforce Buys Tableau for $15.7 Billion
Get great content like this right in your inbox.
Subscribe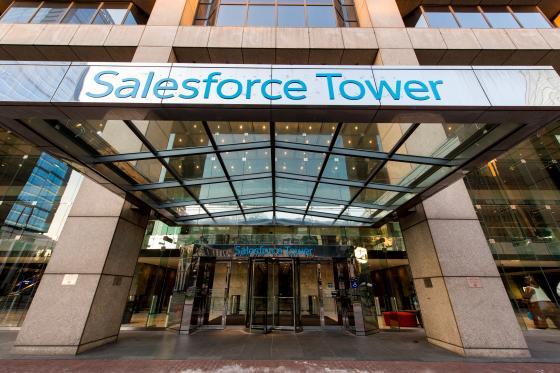 Salesforce will acquire data analytics platform Tableau in an all-stock transaction for $15.7 billion. The acquisition unites Salesforce's 1.4 million clients with Tableau's 1 million. 
With Tableau, Salesforce will play an even greater role in driving digital transformation, enabling retailers around the world to tap into data across their entire business and surface deeper insights.
"We are bringing together the world's No. 1 CRM with the No. 1 analytics platform," said Marc Benioff, chairman and co-CEO, Salesforce. "Tableau helps people see and understand data, and Salesforce helps people engage and understand customers. It's truly the best of both worlds for our customers--bringing together two critical platforms that every customer needs to understand their world."
With Customer 360, Salesforce can provide companies with a complete, intelligent view of their customers across every touchpoint—sales, service, marketing, commerce and more. Salesforce pioneered AI for CRM with Salesforce Einstein, and today delivers AI-powered analytics for sales and marketing.
With Tableau and Einstein together, Salesforce will deliver an intelligent and intuitive analytics and visualization platform for every department and every user at any company. Tableau will make both Customer 360 and Salesforce's analytics capabilities stronger than ever, and enable the company to reach a much broader set of customers and users.
"Joining forces with Salesforce will enhance our ability to help people everywhere see and understand data," said Adam Selipsky, president and CEO of Tableau. "As part of the world's No. 1 CRM company, Tableau's intuitive and powerful analytics will enable millions more people to discover actionable insights across their entire organizations. I'm delighted that our companies share very similar cultures and a relentless focus on customer success. I look forward to working together in support of our customers and communities."
As part of Salesforce, Tableau will be positioned to scale and further its mission to help people see and understand data. Following the acquisition close, Tableau will operate independently under the Tableau brand and will remain headquartered in Seattle, WA. and will continue to be led by CEO Adam Selipsky and the current leadership team.
Projected to close by the end of October, the purchase is also expected to add $350 million to $400 million to Saleforce's revenue in the current fiscal year.