Sam's Club CEO's Digital-First Concept
Get great content like this right in your inbox.
Subscribe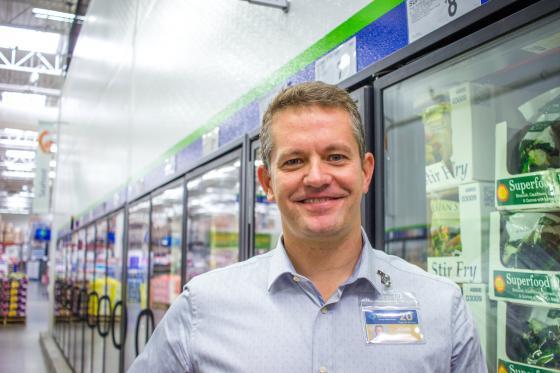 With nearly about two years on the job, Sam's Club president and CEO John Furner is transforming Walmart's warehouse club division with a digital-first concept.
Furner is the youngest (44) of Walmart's executive officers, and since claiming the CEO post in February 2017 has overseen the rapid implementation of a host of digital solutions designed to reinvent and reinvigorate the brand.
Recently, Sam's Club has raised the bar on innovation with its 32,000-sq.-ft. concept called Sam's Club Now in Dallas that took only three months to develop.
"We opened Now as a beta lab for the technology team. It was more about that than it was about creating a new format," Furner said. "What happens in our larger buildings is in order to do something with technology you have to build it at scale even if you are only going to use it in one place."
That's a slower process than doing something on a smaller scale that can be used in a controlled environment to develop applications and technologies that run independently from core systems. For example, the app running at the recently opened Now club has features built into it that aren't in the core app, but if they work can be quickly added.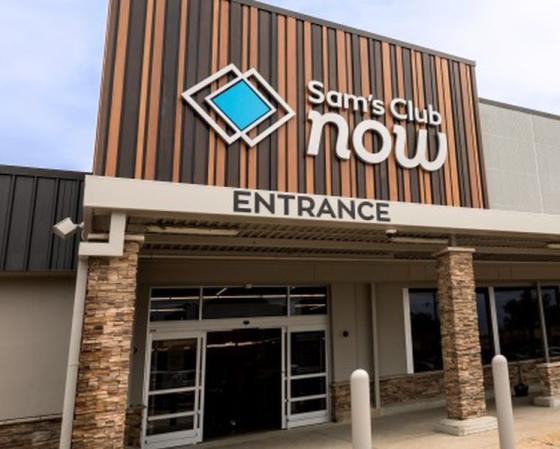 "We wanted people to be able to interface with new technologies and we are taking a risk knowing that some of them may not work," Furner said. "It's okay to fail fast. What's not okay is to just keep failing at the same thing over and over again."
Directionally speaking, it is clear to see that some of the features being developed at Now are destined for prime time because they fit well with the low operating cost model of the warehouse club. For example, the Now club employs a different labor model, even though the building has about the same number of people per square foot as a typical 135,000-sq.-ft. building.
The big difference is the tasks being performed by workers in a club that is only shoppable by using the feature rich Sam's app. For example, the checkout process is virtually frictionless because members use the Scan & Go feature of the app, developed two years ago, which enables them to skip the traditional checkout and pay by having a code scanned as the leave the building because they have already scanned items that were place in their cart.
"We are trying to make it as self-serve as possible with assistance when needed," Furner said. "Everyone except for one person works on the floor so we have more people facing our members. There is a job called the member host, which is different than the cashier, because you are not waiting for a member to walk up with a cart, but instead intercepting them up front to make sure they are set up with the app."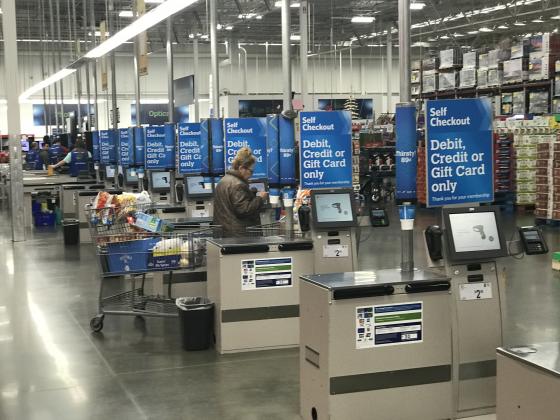 Furner likens it to a concierge service that teaches members how to shop in what is truly a digital-first warehouse club replete with technology features that enable some old school tactics such as cross merchandising and wayfinding. The latter is important because clubs aren't heavily staffed and have minimal signing so the most frequent question employees are asked is where a product is located. The solution is voice navigation via the Sam's app that functions like Google Maps in a building.
"Conceptually, we know we want to do it. What we don't know yet is how we do it at scale," Furner said, noting that the technology required to execute navigation in Now would be too expensive to roll out. "We overbuild the proof of concept and then from there we let the really smart people who are running it and innovating with it figure it out."
To hear more about Now technology and Sam's Club's digital-first concept click here to read the full article from RIS sister publication Retail Leader.