08/01/2017
Schnucks Tests Robot to Keep Shelves Stocked
Schnuck Markets, Inc. is test-piloting an aisle-roving robot named Tally at three St. Louis metro area stores. During the six-week pilot, Tally will be charged with scanning store aisles three times a day to help keep Schnucks stores fully in stock. Tally will also ensure that each product is placed correctly with its appropriate shelf tag.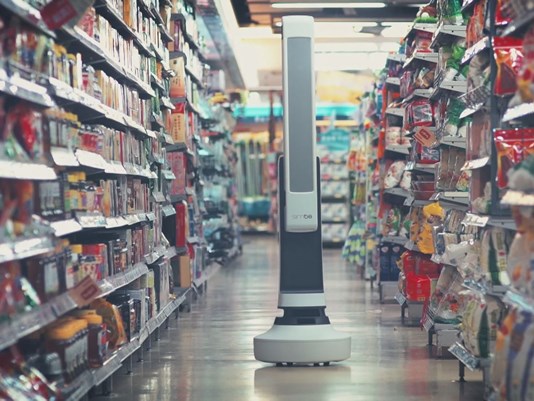 Tally is an innovation designed to help provide Schnucks teammates with real-time information, making it easier to do their jobs and ultimately keep shelves full for customers, said Dave Steck, Schnucks Vice President of IT – Infrastructure. The robot will do its daily storewide scans in the morning, midday and evening.
"The data that Tally collects will be sent to Simbe, which will do on-the-spot analysis and provide us with the information we can share with our vendor partners and teammates throughout our organization to help us have the right products at the right time for our customers," Steck said. "We're starting Tally's pilot with a focus on in-stock position, but we're hopeful that Tally may open up a world of other possibilities with the shelf data it collects."
Schnucks and Simbe Robotics, Inc. collaborated on the project.
"We're excited to see what this partnership brings," Steck said. "This is just one of many ways that Schnucks is staying at the forefront of technology to enhance our customers' shopping experiences."
In addition to bringing Tally to three stores, Schnucks and Simbe have engaged officials at Washington University so students and faculty can benefit from pilot learnings. Some of the potential partnerships include startups/entrepreneurship, engineering/robotics and a data "hackathon" that would allow Wash U. students to study the enormous amount of data collected by Tally and look for new ways of driving retail analytics.