03/05/2019
The Science of Beauty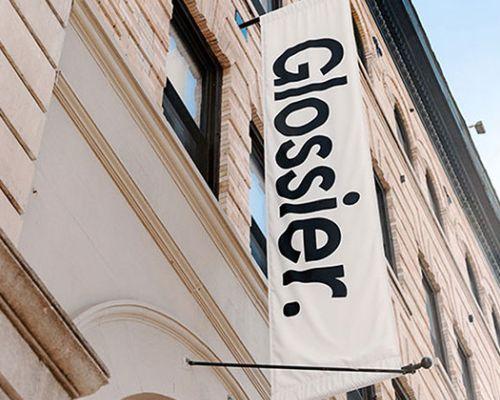 Retail has seen major changes since 2017. From the domination of online sales, to the closing of brick and mortar mainstays; the evolution of retail has been labelled an apocalypse, a renaissance, and everything in between. One industry that has dominated the headlines with stories of growth however, is beauty. Whether it's the implementation of mobile applications, digital retailers building physical stores, or a laser focus on personalization, beauty retailers are leading in technology driven initiatives.
Perhaps it's just timing; with a social media driven world, the business of beauty resonates in every media figure, even those that just need to maintain a social image. Timing however, may have ushered in the capital that has freed beauty retailers to invest in the technology that other retailers have parked on a roadmap. The beauty market, generally defined to include skin care, haircare, color cosmetics, and fragrances, is expected to reach US $90bn by 2020, and if on track, will have expanded by almost 45% in 10 years. Well timed, perfectly funded, or just expertly conceived, here are just a few ways that the beauty industry is modeling the best of tech in retail. 
Augmented Reality
Try before you buy. Good shopping advice that has become less of a pre-requisite as e-commerce has made it so easy to buy, try, return, and try again. Augmented reality (AR), however, brings a historically in-store experience, trying on, directly to consumers in-store and outside of the store via online and mobile applications. Even better, AR demonstrates a unique vision that goes beyond apparel and a reflection in the dressing room mirror; a future world that shows how new furniture might look arranged in your own living room, or options for different paint on your bedroom walls. To the consumer, it's just cool, but to retailers it means higher conversions and lower returns.
Augmented Reality is expected to acquire one billion users by 2020. Beauty retailers, including Sephora and L'Oréal are already leading the way with a natural adoption of AR tech in the form of AR based makeup try-on. Sephora's Virtual Artist, for example, is a mobile app-based product try-on tool that not only demonstrates looks but also delivers tutorials and advice. L'Oréal, after their acquisition of Modiface, in March of 2018, took AR to the next level. They've since announced a rollout of a live consultations feature via their mobile app: consumers may video chat with a consultant, who selects the best products for them, and then enables a virtual placement on their face to demonstrate.
Artificial Intelligence
Whereas AR in beauty provides for the ability to try-on makeup to see if it fits, artificial intellegence (AI) hopes to skip the try-on and provide the perfect match of skincare and makeup to consumers. Beauty retailers, perfecting the AI recipe, are taking advantage of facial recognition, machine learning, and the ever-important ingredient: data. Again, most notably is Sephora; this time in Southeast Asia, where it launched an AI collaboration with technology and marketing firm Dynamic Yield. Dynamic Yield's VP of global marketing said these AI solutions yield six times the uplift versus recommendations alone, raking in an average of 180% more revenue per shopper.
L'Oréal too is listed as one of the five innovative AI companies, and the sole retail mention. Beyond Sephora, these beauty innovators armed with AI tools, are positioning themselves as the perfect match for consumer requirements, and proving their AI solutions are more than skin deep.
Store of the Future
With e-commerce having changed the landscape of shopping, the physical store now must cater to an experience that suits the brand's customer, rather than an area stocked to the gills with inventory waiting to be carried home.
Forward-thinking retail experts say that over the next decade or so the act of physical shopping will transform in two key ways. One, shopping will become more of an entertaining experience for trying out new products and services rather than a repetitive chore for purchasing and picking up things to bring home. And two, every shopping hassle that can be eliminated, from long customer service lines to frustrating searches for items that are sold out, will be eliminated. Source: Money
Yet, in many cases the store of the future is opening today, with existing retailers rethinking their current space, and new retailers embracing flagship launches. Retailers manifesting the stores of the future are taking advantage of opportunities to connect with their customers in a physical space that defines their brand, to WOW them with a unique experience, and also to create loyalty with the latest in fulfillment technology.
Beauty brand Glossier, founded in 2010 and often noted as the brand for millennials by virtue of its compelling packaging, authentic and inclusive social media, and mass engagement, announced the launch of its flagship store in November of 2018. Hailed as the industry's first looking glass into the future, it has all of the active ingredients for creating store of the future success. Glossier, in fact, declined the traditional retail off the shelf point of sale in exchange for its own proprietary system: ultimately more costly, but a requirement to deliver the Glossier Flagship experience. The in-house system provides customer-centric retail solution features including real-time, seamless order synch, customers may start an order in store, then finish it online, as well as necessary tools for hyper aware sales representatives: relevant customer data to drive the custom experience, and in-store applications to augment the buying experience.
Beyond CRM: Loyalty, and Personalization
All retailers may acknowledge the importance of a single customer view, often brought to light within their list of omnichannel initiatives. While some retailers are still defining their multi-channel loyalty programs, others are handicapped by legacy technology that doesn't provide customer data or merge the record of the ecommerce shopper with their instore purchases. Sadly, others are still faced with the daunting task of cleaning up customer data that is fraught with errors, duplication, and incomplete profiles. Without the basics of multi-channel customer tracking, retailers may find it impossible to move to recognition or reward and ultimately, they risk relevant customer engagement.
Beauty, however has been leading in customer data utilization to deploy some of the most rewarding loyalty programs, flawless multichannel recognition and personalization. ULTA has been leading for years in loyalty programs, and as of October 2018 won the Gold Award at Loyalty360. Again Sephora joins the list as a Rewards Program leader, yet seems to trail slightly behind ULTA in loyal member base growth. With 29.5 million active members, about 90% of Ulta Beauty revenue comes from its loyalty program. In exchange for this loyalty, ULTA is using this valuable data to recognize its customer, their unique attributes, and offer them something personal. As documented in a July 2018 Allure article, ULTA had 150,000 lipstick samples, and devised a plan to send them out based on customer shopping data. They were able to identify who liked lip products, who had bought or liked other items from the particular brand that had 150,000 up for grabs but hadn't bought their lip products. These devotees received the freebies, and ULTA reported 41% of people they sampled ended up buying the item over the next several months.
The Experience
While retailers have historically managed inventory as their primary asset, it's the customer, powered by access and mobility, that has proven the highest value asset. Beauty retailers have long recognized this. Instead of just offering a mass selection of items to browse, much like a standard retailer, Beauty has embraced its customer in their shopping journey, and provided compelling reasons to purchase along the way, in the form of virtual try-ons, no pressure community insights, rewards, and free stuff. Beauty has also managed to transform the physical store, recognizing that the store is not the final destination for purchase, but a stop along the way in the customer journey, and thus it must embrace the same elements in-store as it does outside of the store. It is branding at its best, and what makes some say beauty is Amazon-proof. With beauty and personal care items the second most shopped items on Amazon, however, only time will tell.
Daymion Phelps is VP of Business Development at POS.com and a retail systems consultant. Daymion has a background in apparel retail, and has provided point of sale solutions, consulting and implementation services to leading multi-commerce retailers for over 15 years. With a career that has spanned from NCR to Microsoft Retail solutions, Daymion brings an experienced perspective to retailers as they grow their business, extend their customer reach, and explore new channels.
LinkedIn: https://www.linkedin.com/in/daymion/
Twitter: https://twitter.com/DaymionPhelps