See What Top U.S. Retailers Are Gifting Shoppers for the Holidays
Get great content like this right in your inbox.
Subscribe
As the holiday shopping season descends upon us, retailers are beginning to announce their holiday plans. From round-the-clock pickup, to free two-day shipping, mobile checkout, and more, there's a lot on the list for this crucial shopping season, as retailers step up their game to win online sales and improve the in-store customer experience.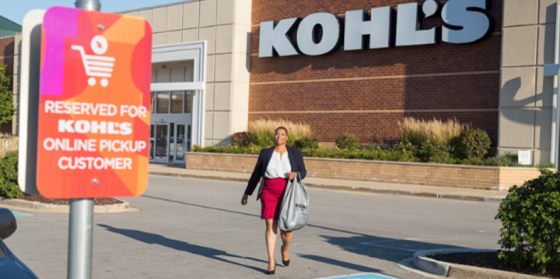 And for good reason. Consumers say they will spend an average of $1,007.24 during the holiday season this year, up 4.1% from the $967.13 they said they would spend last year, according to the National Retail Federation (NRF) and Prosper Insights & Analytics' annual survey.
Despite shoppers seeing holiday décor roll out in some stores before Halloween, it's not too late for retailers to go big. Most holiday shoppers (60%) are waiting until at least November to begin browsing and buying items for the season, according to the survey.
"The holidays are just around the corner and consumers are ready to shop," said Matthew Shay, NRF president and CEO. "Confidence is near an all-time high, unemployment is the lowest we've seen in decades and take-home wages are up. All of that is reflected in consumers' buying plans. Retailers expect strong demand this year, and are prepared with a wide array of merchandise while offering strong deals and promotions during the busiest and most competitive shopping season of the year."
Check out what the following top U.S. retailers are gifting shoppers this holiday season to get them in the door, or car, or to their own front door.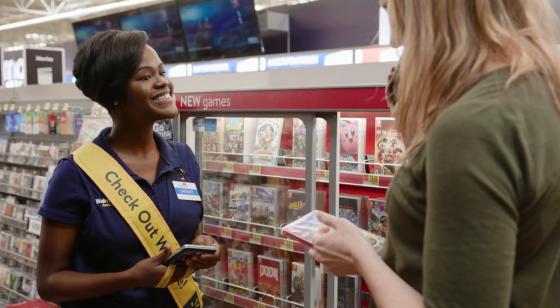 Walmart
Starting Nov. 1, Walmart is positioning associates equipped with its Check Out With Me mobile POS technology in the busiest areas of its stores. Customers can bypass regular checkout lines and pay for everything in the department they are shopping. The associates will help customers pay and go by swiping their credit card and providing them with a paper or electronic receipt for their purchase.
To help shoppers navigate the store, the retailer has added a store map to the Walmart app, which will be available in all stores in early November. Each map is uniquely created for each Walmart store. To use it shoppers open the app in store or at home, search for the item, and the map will show the item's exact location, while new in-store signage will help customers quickly orient themselves within the store.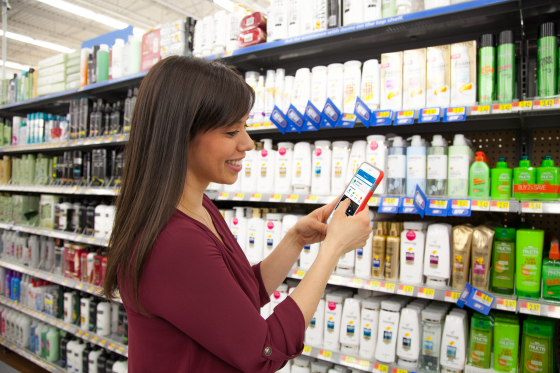 This will be the first holiday season during which customers can shop Walmart's updated website and the retailer is introducing curated and editorial content, which will range from a new deals hub, which will refresh regularly with highlighted deals of the moment, to gift guides and content like the monthly Ellen's List with Ellen DeGeneres.
Walmart has also added "millions of items from marketplace sellers" to its free two-day shipping without a membership fee offer. Free shipping is within two business days on orders placed before 2 p.m., excluding weekends and holidays. 
Target
Beginning Nov. 1, Target is offering free two-day shipping on "hundreds of thousands of items," with no minimum purchase and no membership required.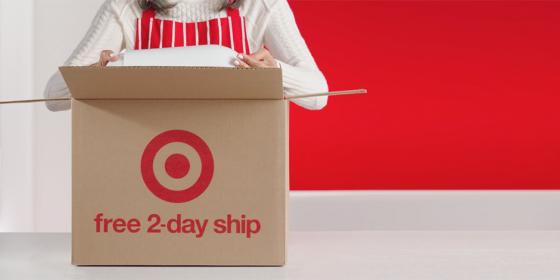 Additionally, Target's Drive Up service will be available in nearly 1,000 stores by the end of October. Shoppers can place an order in the Target app and it will be ready within an hour. Associates will bring it out to the car within two minutes.
Kohl's
Kohl's has launched buy online, ship to store in all Kohl's stores across the country. The service is an additional way that Kohl's is leveraging its stores, along with its ship from store and BOPIS capabilities.
Nordstrom
From Dec. 3-24, Nordstrom will roll out Early Bird Pickup so shoppers can stop by any Nordstrom store starting at 8 a.m. to retrieve their buy online, pickup in store (BOPIS) purchases utilizing the retailer's curbside services. While Nordstrom offers curbside pickup year-round, from Dec. 16-24 customers will be able to pickup their items 24 hours a day, 7 days a week in 23 select Nordstrom stores across the U.S.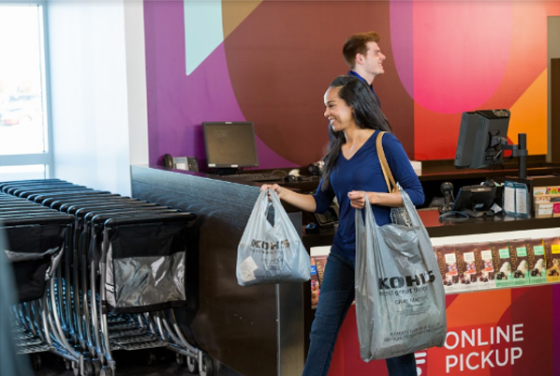 In more than 65 stores starting in November, the retailer will have Nordstrom Gift Scouts on hand to provide expert gift shopping recommendations. Customers can book appointments in-store or online. The stores will also offer the Nordstrom Gift Hub, where gift recommendations are organized by customer personalities and shoppers can scan QR codes in the Gift Hub to get additional recommendations through Nordstrom.com.
Also, Nordstrom will offer elevated gift-wrapping services in more than 70 stores with four custom-designed wrapping papers for $5 per package.
Amazon
Amazon has officially kicked off the holiday season with the opening of its Black Friday Deals Store (amazon.com/blackfriday), as well as announcing new ways for customers to shop.
Customers can shop four gift guides, including the Amazon Fashion Gift Guide, as well as the new "A Holiday of Play" look book available on Kindle or online, providing top Holiday Toy List picks for kids of all ages.
Prime members in the U.S. can choose from more than three million items available to ship with Prime free same-day delivery. Additionally, two-hour delivery from local Whole Foods Market stores is now available in more than 60 cities. Real Christmas tree delivery is available and all trees over $25 come with free shipping.
As Amazon heads into the holiday period it said its in-stock is very strong. Amazon says it has over 100 million Prime eligible items that are available for free two-day shipping for Prime members. Selection should be at its highest point, especially for Prime members.
"I would say is that we feel like we're in great shape for the holiday," said Amazon CFO Brian T. Olsavsky. "The warehouses are very clean. We feel like we're going to have great capacity not only for retail products but also for Fulfillment By Amazon (FBA). We're going to have great capacity for shipping to our customers. So we're very ready to go."