06/17/2019
Shoptalk Launches Shoptalk Original Content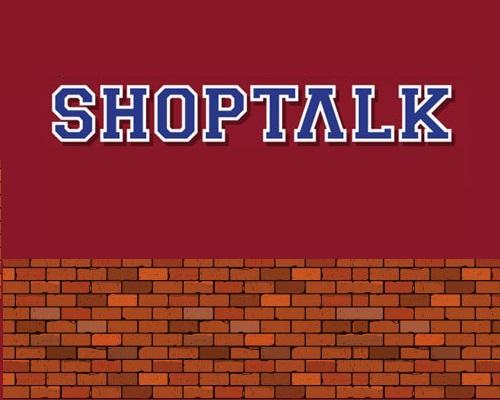 Shoptalk announced the launch of Shoptalk Original Content. Delivered onsite starting with Shoptalk 2020, Shoptalk Original Content includes a wide range of research, data, frameworks, benchmarking studies and visual guides developed in-house by an expanded Shoptalk team. The content will be highlighted both on stage during agenda sessions and off stage through engaging activations and experiences.
"Shoptalk Original Content addresses a critical area where retail industry events consistently fall short: providing attendees with far-reaching industry data, detailed information and tangible insights that enable them to drive change in their organizations," said Anil D. Aggarwal, founder and chief executive officer of Shoptalk. "The sizeable investment we're now making in Shoptalk Original Content further enables us to lead the industry's narrative."
Delivered onsite by the Shoptalk team and supplementing Shoptalk's deep lineup of speakers, Shoptalk Original Content will include both strategic and tactical insights, and will cover an extensive lineup of topics. As part of this new content, Shoptalk is introducing a comprehensive annual report for attendees called The Retail Zeitgeist, which will include extensive data and serve as the definitive industry guide to the transformation of retail over the next decade.
"While Shoptalk is widely known for raising the bar on industry events, we're still very much a startup, always looking to reinvent ourselves and our products," said Zia Daniell Wigder, Shoptalk's chief global content officer. "It's easy to coast once you've figured out a formula that works, but it's impossible to be a catalyst for change if your formula remains the same year after year,"
Shoptalk 2020 attendees will have the opportunity to attend any of the featured agenda sessions below to get a quantitative, visual or highly detailed look at how retail is changing:
A Visual Walkthrough of the Store of the Future

How AI is Transforming Marketing

Identifying and Selecting the Right Fulfillment Partners

Strategic Partnerships, Investments and Acquisitions in Retail

Outstanding Omnichannel Offerings

State of the Consumer: Trends Reshaping Retail

Retailer Sophistication Index

Technology Sophistication Index

Deep Dive on Retail IPOs

The Disruption of Big Retail

The Next Decade of Retail Transformation

Shopping Centers of the World

Exploring the Hubs of Retail Technology Innovation: Israel, China and India
The onsite experience at Shoptalk will include a wide range of new immersive options, both on and off the agenda. New Shoptalk experiences will include:
Immersive Visual Experiences: Original Shoptalk-commissioned video or animated content featuring curated tours of stores, shopping centers and retail technology deployments. There will be immersive experiences as part of keynotes, in track sessions and in the exhibit hall.
Interactive Audience Sessions: Highly interactive agenda sessions featuring polling, Q&A and other approaches that help crowdsource audience insights, enable attendees to share their opinions and drive engagement with speakers.
Deep Dives and Case Studies: Agenda sessions featuring presentations developed exclusively for Shoptalk that thoroughly examine a topic, including specific brand or retailer initiatives.
Analyst Perspectives: Original content delivered by top retail industry analysts that calls out best and worst practices and offers tactical advice to attendees.
Industry Frameworks: Frameworks created by the Shoptalk team that help attendees analyze and act on key industry trends, technologies and other developments.
Rapid-Fire Debates: Fast-paced sessions with up to four speakers that feature rapid responses and highlight the pros and cons of different trends and technologies.
The fifth annual Shoptalk will be held on March 22-25, 2020 at Mandalay Bay in Las Vegas.