Sneak Peek at Guitar Center's New Experiential Store
Get great content like this right in your inbox.
Subscribe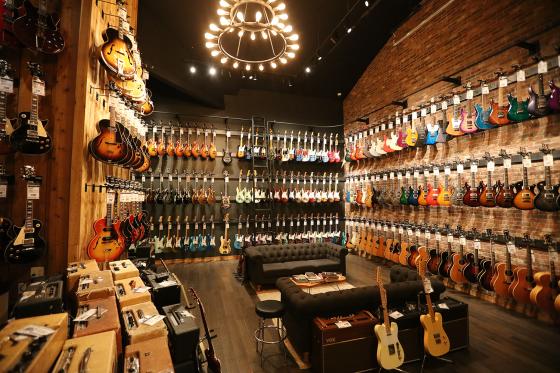 Guitar Center has gone live with its newly redesigned flagship Hollywood store location – a 30,000 square foot music experience on historic Sunset Boulevard.
The remodeled store features a wide assortment of modern instruments, exclusive and rare vintage instruments, and showcases music memorabilia throughout the store, from influential artists including Eric Clapton, BB King, Slash, Johnny Cash and Eddie Van Halen.
The Hollywood debuted on November 3, nearly 33 years to the day after the location first opened in 1985. A full week of in-store activations, special live performances and music clinics helped kick off the rebirth of the iconic location.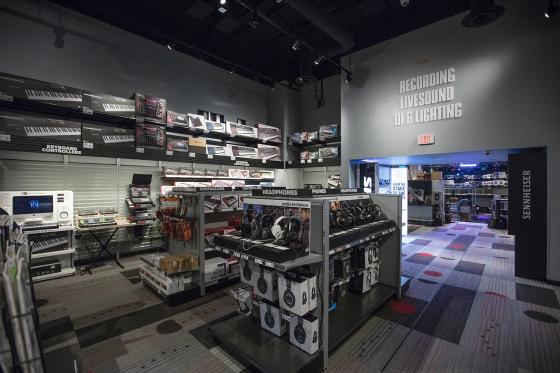 "Guitar Center's $5 million dollar investment into our newly revitalized Hollywood flagship location transforms it into one of the largest musical instrument stores in the world, full of the greatest selection of music instruments, accessories, music memorabilia, state-of-the-art lessons facilities and more," said Ron Japinga, CEO, Guitar Center.
"The redesigned Hollywood store represents a renewal of our legacy which lies at the heart of L.A.'s music scene and celebrates the rebirth of an icon – the greatest music store on earth."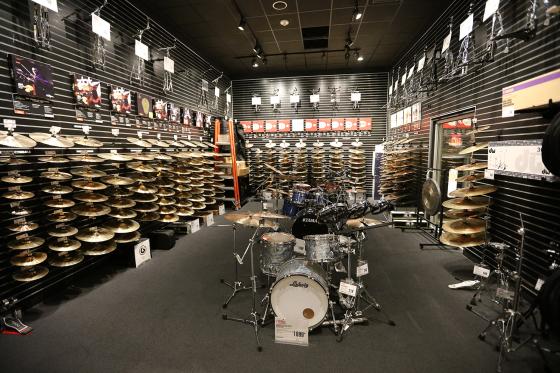 At a time when many retailers across the U.S. are reimagining the brick and mortar space, Guitar Center is growing its retail footprint and accelerating experiential retail. Its 290 current stores will be joined by up to eight new locations planned for 2019, including a new Guitar Center presence in Hawaii and Alaska.
In line with Guitar Center's commitment to music education and to developing the next generation of musicians, the second floor of the Hollywood store is dedicated to a state-of-the-art, eight-room lessons facility. By investing in lessons facilities in all of its stores around the U.S., Guitar Center is filling the gap created by the decline of music education in schools – and working to give anyone who wants to play the opportunity to realize the benefits of learning and playing music.