This Startup Launched a Spider-Silk Tie at SXSW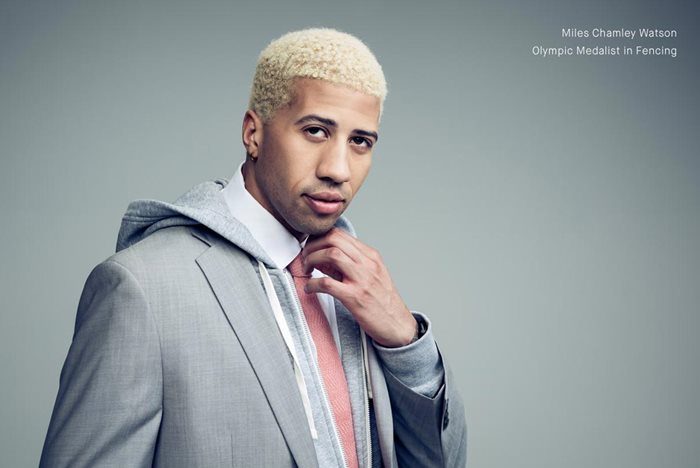 Bolt Threads, a Bay Area-based biotechnology company creating the next generation of advanced materials, unveiled the company's first step towards commercial apparel production. At SXSW, the company released a limited-edition knit necktie made of 100 percent Boltspun spider silk — the first spider silk product ever available for purchase.

Bolt Thread's CEO, Dan Widmaier, showcased the tie at his SXSW 2017 panel titled "Nature: The Future of Fashion and Tech." The unisex tie is 100-percent spider silk made by humans using the company's proprietary technology. It is the culmination of seven years and more than 200 person-years of research and design, and embodies the company's mission to produce sustainable performance fabrics for commercial use.

"We wanted to demonstrate the reality of a completely new way of manufacturing textiles, one that has nearly unlimited potential for innovation and also produces a sustainable product," said Dan Widmaier, CEO at Bolt Threads. "Over the past seven years, a team of dozens of scientists, engineers, technicians and designers has worked tirelessly to get us to this milestone. We're proud and excited about this achievement and what it means for the future of textile production. Bolt's first product is a precursor of what's to come."

Bolt Threads is releasing 50 limited-edition synthetic spider silk neckties, which will be made available to the public to purchase on March 11. Ties will be sold on the company's website via a lottery, which opens on March 11 and closes on March 14. Winners of the lottery will be able to purchase a Boltspun silk tie and own a piece of history.

Co-founded in 2009 by CEO Dan Widmaier, chief scientific officer David Breslauer, and vice president of operations Ethan Mirsky, Bolt Threads was born out of a curiosity about natural spider silk and the idea of engineering novel protein materials. Through its proprietary technology, the company has developed a way to closely mimic silk created in nature for mass commercial production, pioneering more sustainable and non-toxic processes for textile manufacturing.

Following its launch from stealth in 2015, Bolt Threads has continued to pique the interest of investors and partners alike. Last year, the company announced a $50-million round in Series C funding, along with a partnership with outdoor retailer Patagonia.

For more information on Widmaier's SXSW panel and details on the drawing during the panel, follow the conversation on Bolt Threads' social channels on Twitter, Instagram, as well as the Bolt Threads blog, The Spool.