05/13/2019
Steven Temares Steps Down as Bed Bath & Beyond CEO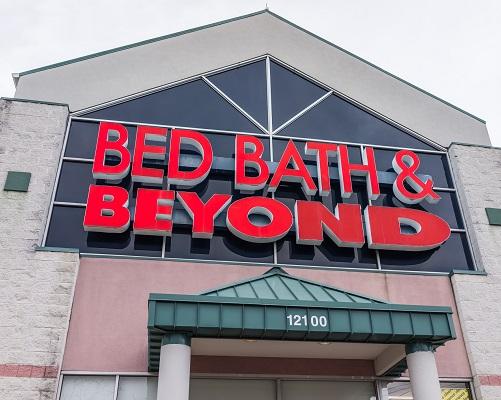 Bed Bath & Beyond announced that Mary Winston, who recently joined the Bed Bath & Beyond Board of Directors, has been appointed Interim chief executive officer, effective immediately. Steven Temares has stepped down as CEO and resigned as a member of the Bed Bath & Beyond Board.
"It has been a privilege to serve with my fellow associates for these past 27 years," Temares said. "It has always been, and will always be, about our people. There are truly no words to adequately express my gratitude to them and I will miss them immensely. I continue to trust in them and look forward to great accomplishments in the years to come."
Winston is a seasoned executive with significant governance expertise across a broad range of industries, having served on large public company boards and audit committees for many years. She has a strong background in all aspects of finance and accounting, as well as experience in M&A, corporate strategy, cost restructuring programs, corporate governance/compliance, and investor relations/communications. She served as EVP and CFO at Family Dollar Stores Inc., SVP and CFO at Giant Eagle, and EVP and CFO at Scholastic Corporation.
"This is an important time for Bed Bath & Beyond and we are committed to being the leading omnichannel retailer of choice for the home and heart-felt life events," said Winston. "Together with the board, including the members of the business transformation and strategy review committee, the leadership team and our more than 60,000 associates, I look forward to building an even stronger future for Bed Bath & Beyond.
The board has formed a CEO search committee to identify a permanent CEO and will retain an executive search firm to assist in the search process. The board's search process will focus on individuals who have transformation and innovation experience in the retail sector.
In addition, to Winston's appointment the board also named Andrea Weiss, a long-time retail executive who also recently joined the Bed Bath & Beyond Board, as chair of the business transformation and strategy review committee. She will be responsible for ensuring that all aspects of the company's ongoing business transformation are addressed. Weiss and the committee will work closely alongside Winston in her role as Interim CEO and the other members of the leadership team to identify opportunities for rapid performance improvement of both short- and long-term results.
Weiss was an early innovator in multi-channel commerce and brings nearly 30 years of entrepreneurial leadership experience in the retail industry. She is recognized as a pioneer in creating a seamless customer experience, and has been a key player in transforming retail into the digital space. She also has extensive experience developing high-level business strategy and tactical execution plans, including implementing turnaround initiatives for leading brands in the U.S. and Europe.