02/20/2019
Stitch Fix Named World's Most Innovative Retailer in 2019
The World's 50 Most Innovative Companies in the Retail Sector 2019
*Click here to see Fast Company's retail sector list.
The apparel subscription service retailer has set out to reinvent the shopping experience by delivering one-to-one personalization to shoppers through a combination of data science and human judgment. Millions of men and women discover and buy items through its personalized shipments of apparel, shoes and accessories, hand-selected by Stitch Fix stylists and delivered to shoppers' homes. 
The company was founded in 2011 by CEO Katrina Lake, who took Stitch Fix public in November 2017 at age 34. At the time, she was the youngest female founder to ever lead an IPO. Stitch Fix generated $1.2 billion in its fiscal 2018 with earnings of $45 million and took in $366 million in its first quarter of 2019, a 24% increase year over year. As of Q1 2019 it had 2.9 million active clients, up 22% year over year.
While impressive, what really makes Stitch Fix innovative is the company's use of data across every aspect of its business. According to Fast Company, it can offer personal styling at scale by soliciting millions of customers' feedback and precisely measuring the clothes it sells, from more than 1,000 brands plus its own in-house labels. The merchandise team takes detailed measurements of each article of clothing and tags its texture and aesthetic. A proprietary platform then delivers potential matches to Stitch Fix stylists serving customers. Additionally, Stitch Fix brings innovation to suppliers by providing brands not only a vehicle for getting merchandise into the hands of new customers, but also a trove of unprecedented marketplace insights, such as whether plus-size women find their pants too long or men over 40 consider a shirt "too Brooklyn."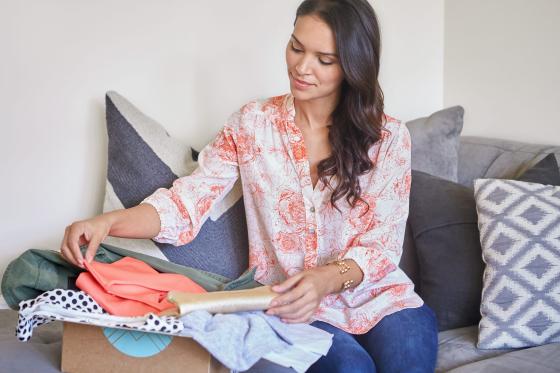 In July 2018, the company expanded beyond offering items for men and women to children as well. Stitch Fix Kids offers clothing and accessories available in sizes 2T-14, with average prices ranging from $10–$35 per item. Kids Fixes (boxes delivered to shoppers) include 8-12 items from well-known brands and exclusive products.
"This category leverages our capabilities, as well as our existing client base," said Lake. "It is a natural extension for us given that we already served so many parents and this will offer them an effortless way to shop for the whole family."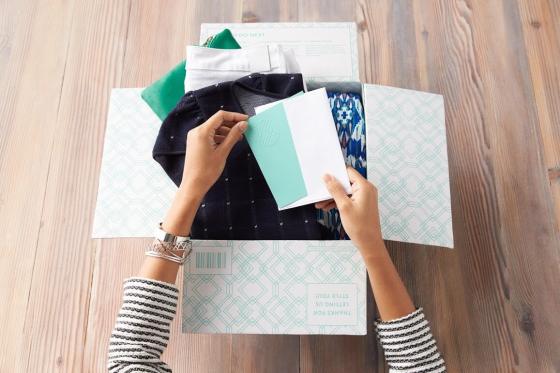 The company also launched an interactive mobile game called Style Shuffle. The gamified mobile application displays merchandise to the customer, who simply rates the looks as 'thumbs up' or 'thumbs down.' The simple solution allows the Stitch Fix analytic team to quickly build deep user profiles based on preferences that go far beyond a simple self-administered survey and purchase history.
"The game allows clients to share feedback with us, which strengthens our understanding of client taste and style preferences at both the individual and aggregate level," COO Mike Smith said on an earnings call with analysts. "Style shuffle enables us to collect large volumes of item-specific client feedback in between fix shipments, which complements the rich data we already collect through the initial style profile and at fix checkout."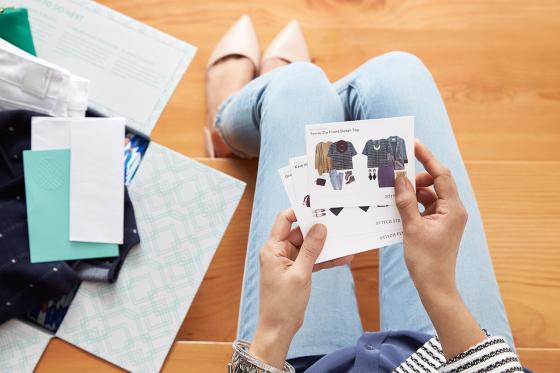 The vital data collected via the mobile game is infused with already available customer data to better inform stylists' decision making. This blending of art and science allows Stitch Fix to provide customers with more relevant selections, which leads to ongoing loyalty, increased sales, and more accurate inventory management.
Stich Fix's partnership between data science and expert human styling is core to what it does. It's been able to apply data science to many challenges in retail, including inventory management, warehouse management, product development and supply chain, making it an innovative retailer.
For its full list, Fast Company sought out groundbreaking businesses across 35 industries and every region and judged nominations received through its application process. Learn how 45 companies are creating the future today in "The World's 50 Most Innovative Companies 2019," plus see Fast Company's top-10 lists of the Most Innovative Companies by category, from advertising to wellness.