A Store That Heals Itself: How Automation is Changing In-Store Retail Technology
Get great content like this right in your inbox.
Subscribe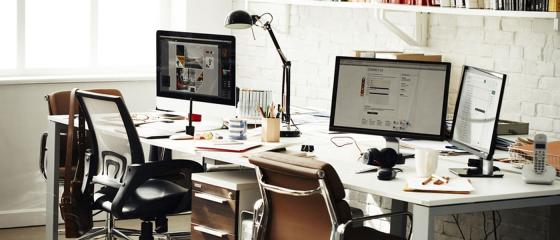 Today's customers have more choices than ever. To stay relevant, attract these customers and provide a "wow" experience, retailers are embracing new technologies in their stores. Some are equipping salespeople with tablets or mobile point-of-sale technology. Some are adding beacons to promote the most relevant offers to customers – the right place at the right time. We also see an increase in adoption of technology that tracks in-store customer behavior.  
This new norm, technology-first retail, is creating new challenges for IT professionals as the risk of technology failure has bigger consequences than ever.  There's the immediate impact if the POS system fails - a single minute of downtime costs retailers an average of $4,700[1].  More difficult to measure, but scarier, is the risk of long-term loss of customers frustrated by a single poor experience who turn to other brands.
Retailers are in a bind – they have to support the technology that keeps customers loyal and buying more – but doing so is becoming a major expense. In fact, a recent survey showed that information technology executives spend 57 percent[2] of their total technology budget on supporting existing assets.
As digital commerce channels continue to grow and new entrants continue to chip away at the value chain, retailers need to create an in-store experience that cannot be duplicated online. But to make this a success, a new and more effective approach to ensuring technology availability needs to emerge.
The New Approach
To address these challenges, retailers need to look to intelligent automation technology that can detect, manage, escalate and resolve in-store technology outages without employee intervention.
One of the biggest applications for automation in retail stores that don't have or want the expense of full time IT staff is keeping their devices up and running. Take for example point-of-sale device failures, which account for over 40% of technology support incidents at large retailers. With automation tools, a POS issue can be detected and in many cases completely resolved before an employee is even aware of a problem. 
Only when issues can't be resolved remotely by the system or an engineer is the technician dispatched to fix it. In the average retail location, this would result in a 20% reduction in the total number of technician visits.
Automation can also help make visits more efficient by pre-emptively making repairs during regularly scheduled maintenance visits. Consider an instance in which the system diagnoses an impending hard drive failure - and can automatically create the ticket so the next time the technician arrives on-site he or she is equipped with the right tools and parts to repair it, before it fails completely. This reduces emergency repair costs and further mitigates the risk of a full blown technology failure - resulting in less expensive and complex repairs.
Perhaps the biggest advantage of adopting intelligent automation is that technology teams are able to shift their focus to more strategic initiatives.
Delivering a Seamless Experience
Technology blurs the line between physical and digital channels as today's customers demand a seamless 'wow' experience. As retailers increasingly need to balance the delivery of that innovative client experience with costs and performance risk, IT automation can play an important role.
Ken Jackowitz is Chief Product Officer at CompuCom which specializes in retail automation. Ken leads product management, corporate marketing, sales enablement, and business development.
CompuCom's vision is to empower people to achieve the highest levels of performance by making technology work for them — anywhere, anytime, on any device. Our mission is to elevate the technology experience through dynamic, proactive and seamless support that energizes people's business and personal lives.