Taking the Mystery Out of Customer Reviews
Get great content like this right in your inbox.
Subscribe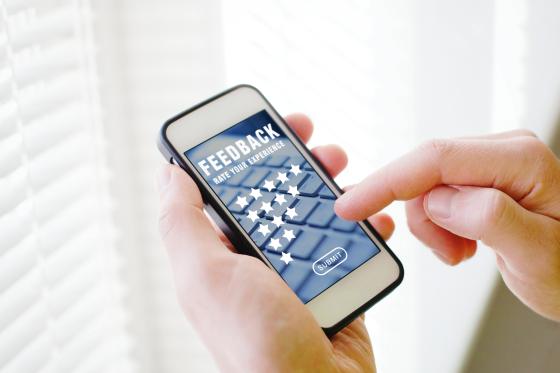 Addressing customer feedback shouldn't be a shot in the dark.
But with the current state of customer reviews, many retailers are forced to rely on feedback from people who may not have even made a purchase or stepped foot in their store. When starting with what could be false information, improving the customer experience and fostering better engagement only gets tougher.
Whether using a review site or sharing opinions on social media, customers have a range of options to make their voices heard. Despite an understanding that just because feedback is posted online doesn't make it true, customers take what they read about businesses online seriously. In fact, research from BrightLocal shows that 85% of consumers trust online reviews just as much as recommendations from people they know. The study also reveals that while 79% of people said they've read at least one fake review in the past year, nearly 84% admit they have trouble identifying which reviews aren't real.
Even if the authenticity of an online review is called into question, there's a chance that negative feedback — whether it's true or not — will still have significant influence over how a business is viewed.
And those perceptions can hit retailers where it hurts.
Finding real-time value
Online reviews not only impact brand reputation but also how customers wield their purchasing power. About 82% of U.S. adults say online customer ratings and reviews influence their decision to make a purchase, according to a report from the Pew Research Center. Checking online reviews is now part of the shopping journey for many consumers, making it an ever-increasing priority for retailers.
But in order to truly enhance the customer experience, retailers need to know what their customers actually think — not just the people who decide to post online. Insights gathered from real customers at the point of purchase are sure to be a game changer.
Authenticity is key
There's no doubt that gathering feedback from customers — both good and bad — is important. And the timeliness of that feedback matters. Many retailers give customers the option to share their thoughts by including invitations to customer satisfaction surveys directly on receipts or by sending an email after a purchase is made. The problem is, the responses to these surveys may not be as useful or engaging as businesses hope — if a response is given at all.
Research compiled by Customer Thermometer points to the ongoing issue of low customer survey response rate, hovering somewhere around two%. That probably has something to do with the fact that it takes just eight seconds for the average person to get distracted. Relying solely on the belief that customers will actually complete a survey later on may not be the best bet.
Instead, asking a customer about their experience while they are still involved in the checkout process can provide increased benefits to both retailers and customers. Gauging customer satisfaction at the moment a transaction is happening ensures feedback is actually coming from a paying customer and that the information provided is timely. Collecting feedback at the point of sale can also save customers time by allowing them to rate their experiences now versus later.
The use of customer feedback to take shopping experiences to the next level is a key part of building brand loyalty and staying one step ahead of the competition. To help reach customers with short-attention spans and the need for instant gratification, retailers are making customer satisfaction surveys an integral part of the payment process. With real-time feedback, retailers can work toward growing customer engagement in a way that will resonate with shoppers.
Georgina Nelson is the CEO and founder of TruRating, a customer feedback solution. Headquartered in the U.K., TruRating has operations across Australia, Canada and the U.S. With a background in law and an eye for the consumer, Georgina saw the need for reliable, validated customer reviews that would better serve businesses, thus launching TruRating in 2014.