Target and eBay to Compete With Amazon Prime Day, Will You?
Get great content like this right in your inbox.
Subscribe
Amazon revealed this year's dates for its annual Amazon Prime Day extravaganza, expaning the event to two full days. Without missing a beat, Target and eBay then announced competing sales.
Amazon Prime Day will take place July 15-16, beginning at midnight (PT) on Monday, July 15 and – for the first time ever – run for 48 hours (compared to 36 hours in 2018.)
More than 250 retailers are predicted to take part in Amazon's fifth Prime Day, according to a recent survey from RetailMeNot. That's up from 194 last year and 119 in 2017. Amazon had little competition when it launched Prime Day back in 2015, when only seven retailers entered the fray.
"For consumers, Amazon Prime Day is all about finding the best deals, but they're not necessarily always loyal to the host of the event," Tom Caporaso, CEO of Clarus Commerce, tells RIS. "In fact, last year 63% of Prime Day shoppers said they visited competing websites to compare prices. This is a huge opportunity for online retailers to capitalize on the spike in traffic and provide consumers personalized and targeted offerings and exclusive deals."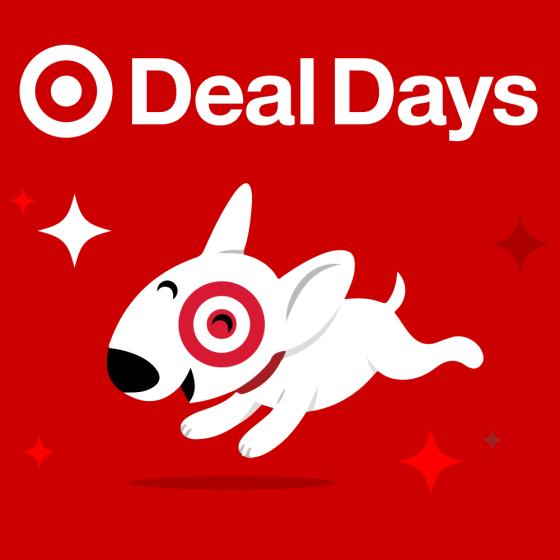 Target has already announced it will go head to head with Amazon Prime Day, debuting a two-day event the retailer calls "Deal Days." The online sales event will coincide with Amazon's on July 15th to 16th and, in a jab at Amazon, Target stressed to customers there's "no membership required" to participate. Prime Day is limited to Prime subscribers who have to pay a membership fee.
In a more obvious jab at the e-commerce behemoth, eBay announced it will host a Crash Sale on July 15, noting that "If history repeats itself and Amazon crashes that day, eBay's wave of can't-miss deals on some of the season's top items will excite customers around the world."
Amazon failed to secure enough servers to handle the traffic surge on Prime Day last year, causing it to launch a scaled-down backup front page and temporarily kill off all international traffic, according to CNBC.
eBay's Crash Sale is part of a series of events kicking off on July 1 and running for three full weeks. Shoppers will find deals on top electronics and home items, the latest fashion, sporting goods, and more, and save up to 80% off from top brands like adidas, Apple, Dyson, Garmin, and Samsung.
"eBay is primed to deliver exactly what shoppers want during this year's crash (sale)," said Jay Hanson, VP and COO, Americas. "July has become a massive shopping season, and our summer sales include blockbuster deals that will not disappoint."   
Caporaso agrees with eBay's tactics, that the key is to not launch promotions on Prime Day, but ahead of the anticipated event. "This places the retailer top of mind for consumers looking to do their homework before they make a purchase and puts brands a step ahead of Amazon," he notes.
Meanwhile Target Deal Days will offer "rarely-on-sale," exclusive home, apparel and toy brands, discounts on hundreds of thousands of items and new deals each day.
"Last year's Target.com One-Day Sale was one of our biggest days of the year for online sales," said Mark Tritton, EVP and CMO, Target. "This year, we're giving guests more discounts across even more of our assortment with two days to save on hundreds of thousands of items and offering the best options in retail for delivery and pick up on their terms, including same-day."
This year Amazon promises members Prime Day will be "the biggest celebration of deals with limited-time offers, never-before-seen entertainment and exclusive launches online and in-store."
Additionally Amazon will offer the biggest Prime Day deals yet on its Alexa-enabled devices and said it soon reveal exclusive savings at Whole Foods Market. Despite efforts to link Prime Day with Whole Foods last year, data collected by OMNI by McKinsey, PlaceIQ, and InfoScout showed no significant increase in Whole Foods retail-store traffic during the week of July 11-17, 2018 and no significant uptick in total spend.
However, Amazon said last year's Prime Day was its biggest ever, during which it sold more than 100 million products despite the initial technical glitch and now it's hoping to build on that success.
"Get ready, as we pull back the curtain to reveal exclusive products, special performances and two full days of phenomenal deals this Prime Day," said Jeff Wilke, Amazon CEO Worldwide Consumer. "Our vision is that Prime Day should be the absolute best time to be a member – when you can enjoy shopping, savings, entertainment and some of the best deals Prime members have ever seen."
Make Your Move
Now is the time for retailers to make a move to capitalize on the approaching spike in online traffic that Amazon Prime Day will bring.
"Capturing headlines is key," McKinsey & Company advised, to ensure that consumers shopping on Prime Day visit additional retailers' websites.
"Retailers can substantially increase traffic and conversion by marketing 'hero' deals that increase press coverage, especially for top categories like smart-home devices and small kitchen appliances. Retailers that compete with Amazon might want to consider partnering with other brands for exclusive deals in categories where Amazon hardware and private labels have a strong presence."
In any event, now is the time for retailers to publicize a strategy. McKinsey found retailers without a bold Prime Day plan last year saw a very limited increase in conversions on Prime Day compared with the prior week—10% or less—and some even experienced declines.