08/29/2018
Target's Innovative Approach to Fulfillment Helps It Break Traffic and Sales Records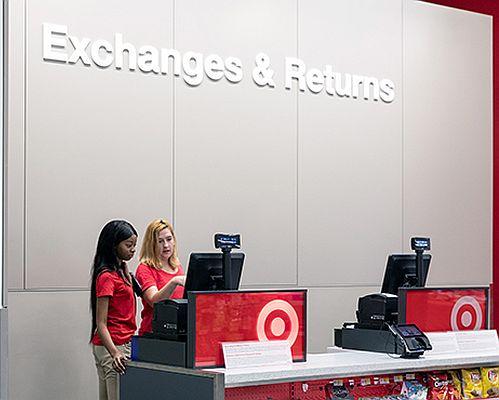 Target has been investing in its retail technology since last year and it seems those changes are starting to resonate with shoppers. The big box retailer broke both traffic and comparable sales records in its latest quarter.
"At the beginning of 2017, we said that to position Target for the long-term success, we needed to make some bold investments in both capital and operating margin to accelerate our transformation and deliver more relevant experiences, brands, and fulfillment options to our guests faster," commented CEO Brian Cornell. "The momentum of our results since that announcement, 18 months ago, makes us more and more confident that we are making the right investments. And that affirmation is coming most strongly from our guests. We're seeing unprecedented traffic and the best comp sales trends in more than a decade."
Comparable sales grew 6.5% in Q2 2018, representing Target's stronger quarterly comp performance since 2005. This increase was driven by traffic growth of 6.4%, the strongest performance Target has seen since it began reporting this metric in 2008.
"As we look ahead to 2019, we expect to achieve scale across the full slate of our initiatives," noted Cornell.
Target's operations team has faced the challenge of making changes to virtually every facet of Target's operations, EVP and COO John Mulligan noted, from modernizing its supply chain, to delivering new fulfillment options and increasing efficiency in stores. Simultaneously, the team needs to "focus on maintaining everyday reliability in support of a $75 billion business."
Now, as Target move beyond testing to scaling, it expects to see efficiencies and cost savings strengthen the customer experience. By the end of 2020, Target expects to have a newly refreshed base of stores, when its plan to remodel more than 1,100 stores in a 4-year period becomes complete.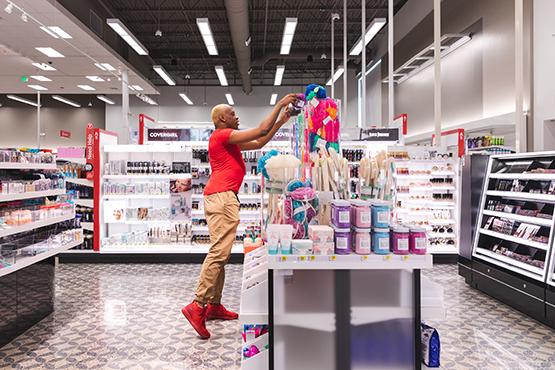 Target completed 113 store remodels in Q2 on top of the 56 completed in Q1. The remodel project aims to create a platform for Target's fulfillment initiatives and provides a "more inspiring environment that's easier to shop." According to Mulligan, Target continues to see traffic driven incremental sales lift of 2% to 4% in stores after they've been remodeled.
In addition to the remodels, Target has rolled out new workforce tools and technology that allow associates to find and order items on behalf of shoppers and process the sale from anywhere in the sales floor. Target's work on the upstream supply chain is focused on "changes that will dramatically reduce store workload associated with unloading and restocking over the next two years."
3 FULFILLMENT OPTIONS TARGET SHOPPERS LOVE
SHIPT
Target acquired the same day personal shopping service in December 2017 and now it's operating in more than 160 markets and serving more than 1,100 Target stores.
"Over the last year, Shipt's membership base more than tripled while orders, revenue and GMB are two to three times higher," said Mulligan. "While some of this growth is being driven by Shipt's entry into new markets, we're seeing orders in GMB in comparable markets, meaning markets in which Shipt was already operating a year ago, that are up nearly 100% year-over-year."
Year-to-date the Shipt team has added 19 new retail partners to their marketplace, who operate under 24 unique banners across the U.S., to their marketplace a total of. This is more than double the number of new partners that Shipt added to its marketplace in all of 2017.
DELIVERY FROM STORE
Target's new service in dense urban market stores lets shoppers send their purchases home from the store. They pay a $7 flat fee at checkout and choose a time window for their purchases to be delivered to their door later on the same day.
Delivery From Store is now available in 58 stores across five markets. The average basket size for the service is more than $200, which Mulligan noted is the highest of any service Target provides.
DRIVE-UP
Target's curbside pickup service allows guests to place orders via the Target app, then have their items brought out to their cars by a store team member. Orders arrive within two minutes of when a guest pulls into the store parking lot.
Target has expanded the service from 50 stores to 800 locations around the country this year so far. Target plans to have this service rolled out to nearly 1,000 stores by the holiday season, and will continue expanding it in 2019.
According to Mulligan Target shoppers love the new service.
"Our most recent Net Promoter Score for Drive-Up is 88, a crazy high number, the highest of any service we provide," he said.