Timberland Elevates Eco-Fashion in Trash-Reducing Collection
Get great content like this right in your inbox.
Subscribe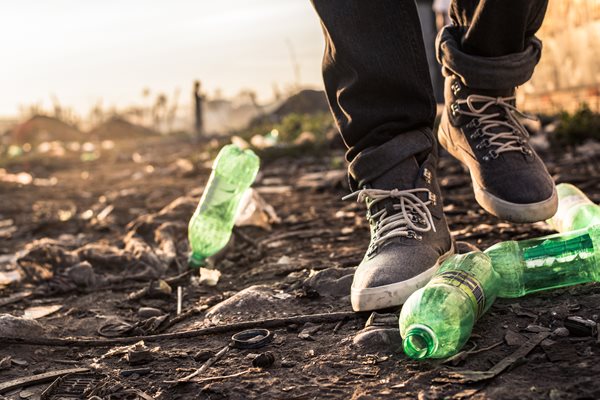 Answer: It has resulted in 765,280 plastic bottles recycled, 30,521,203 gallons of water saved, 15,305 pounds of pesticide not used, 77 income opportunities created in Haiti, $2,295 in revenue generated for Haitian bottle collectors and collection centers and $14,540 in revenue generated for Haitian recyclers. The question: What is the result of Timberland's new partnership with Thread?

At a time of rising awareness and concern among consumers about environmental stewardship and social justice, Timberland has hit the ball out of the park with an innovative partnership that is fostering a healthier community in Haiti by both cleaning up the outdoors and providing income to many of its residents.

Timberland has a long history of caring for the environment and working to create products using recycled, organic or renewable (ROR) materials. Since 2009, the company has given the equivalent of 233 million plastic water bottles new life in footwear. In 2015 alone, the brand used one million pounds of recycled PET — the equivalent of 47 million plastic water bottles — in Timberland footwear.

Striving to take its use of ROR materials up a notch, Timberland recently partnered with Thread, a B Corporation that takes trash from the streets of the developing world and converts it into fabric — and also dignified jobs — which it then sells to companies that value environmental and social justice, says Colleen Vien, director of sustainability for Timberland. Thread's Ground to Good™ fabric isn't just about the environment; it's also about improving the lives of citizens in various regions around the world.

This spring, Timberland unveiled a collection developed with Thread fabric that was created by harvesting plastic bottles littering the streets and landfills of Haiti, said Vien. Timberland is the first major brand to launch a collection with Thread, for which it purchased 76,528 yards of Thread fabric (vs. 100 percent conventional cotton).

How does the process work, specifically? In Haiti, more than 1,300 local residents collect the plastic bottles that are developed into Thread fabric. The collectors sell the bottles to 50 Haitian-owned and operated collections centers, which then sell the sorted plastic to Haiti Recycling and Environmental Cleaning Solutions S.A. in Port-au-Prince.

There, the production line washes and shreds the bottles into raw material called "flake," which is then sent to U.S.-based factories that melt and shape the flake into a fiber that is woven into fabric. Timberland purchases the high-quality fabric and uses it to create durable bags and boots, culminating in the Thread X Timberland Collection.

Each yard of Thread fabric is tracked at every step of its journey, providing transparency not only to all companies along the supply chain, but also to the consumer, who can tap into the stories and metrics behind each product that they purchase, explains Vien. This allows them to understand how they "are making a positive difference in other peoples' lives," she concludes.
— Jordan K. Speer


Editor's Note: If you enjoyed this article, don't miss the rest of our Top Innovators.