In Today's Retail Environment, Brands Need to Step Up
Get great content like this right in your inbox.
Subscribe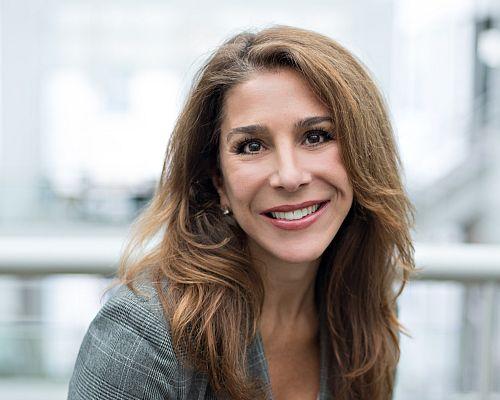 Retailers today are under pressure to control costs as a way to improve profit margins. Labor costs are often a retailer's largest controllable expense and therefore the most obvious choice for cut back, since retailers don't want to cut corners on product quality. Macy's, for example, has 52,000 fewer workers than it did a decade ago, but nearly the same amount of stores.
The in-store experience will be impacted, since there are fewer employees to keep displays merchandised and engage with customers. Frustrated customers are left doing laps around big stores to find a store associate who can answer their questions, sometimes even just check them out.
Brands who sell products through these stores suffer as a result: 86% of U.S. consumers say they have recently left a store due to long checkout lines, resulting in an estimated $37.7 billion in lost sales.
Another dimension that compounds a brand's challenges is that retailers are focusing whatever resources remain on selling their owned brands, which drives profit margins for them. Target recently added twelve owned brands, and you might be surprised to learn that Amazon now sells more than 70 private label brands – mostly in clothing categories.
To add even more pressure, Millennial and Gen Z shoppers are demanding a more immersive brand experience in stores, and they are unforgiving when their experience disappoints.
To succeed, brands must take more ownership of what's happening with products in stores.
With customer demands changing so quickly, brands need real-time tools that give them visibility into store-level execution so they can make in-flight corrections to fix issues. Trained and invested store associates are also crucial to helping brands achieve this. Rather than relying on retailers to champion their products, brands need to invest in their own field teams to improve the in-store experience.
Brands can send dedicated field agents into stores to perform functions like checking on promotions and displays, running demos and hosting associate training. Retail execution and monitoring technology informs these field teams what the most crucial retail execution issues are, so they spend time fixing the right things.
Recently, one CPG company used retail technology to identify poor consumer engagement in their warehouse channel. Brand agents performed demos, engaging tens of thousands of consumers, distributing almost as many product samples, and driving a sales lift of over 500% during demo days. Even more powerful, the stores staffed by on-brand field agents drove a sustained 15% sales lift over the retailer's demo team in the two-week post-demo period.
There's a reason that consumers venture into a store instead of ordering online. They're seeking a more immersive experience and the ability to consult with someone who's knowledgeable about the products. 
Data helps brands deliver on those customer desires, by optimizing the effectiveness of their field teams. With more information about what's actually happening in stores, brands can take the in-store experience back into their own hands. They'll reap the benefits in the form of increased sales and a superior brand reputation.
Gina Ashe has 20 years of experience in technology and retail that spans startup to Fortune 100 companies. Currently, Ashe is CEO of ThirdChannel, Inc., a retail intelligence platform that enables manufacturing brands and retailers to see what's happening – or should be happening – with products on the ground in thousands of stores in real time.