Tommy Bahama Invests in Unified View Across its Retail Enterprise
Get great content like this right in your inbox.
Subscribe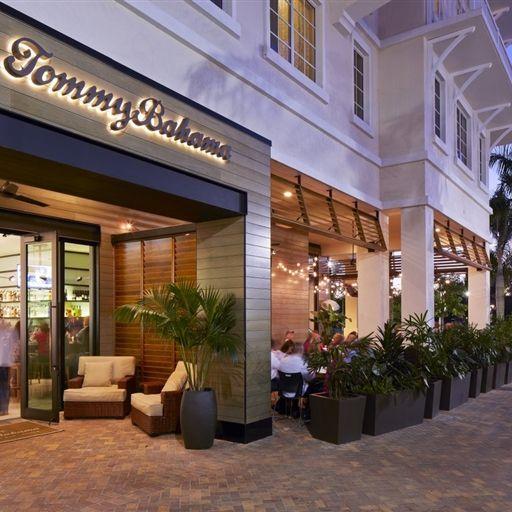 Tommy Bahama has added Aptos Enterprise Order Management and Analytics to support seamless omnichannel experiences and one version of the truth across its enterprise, expanding its investment in the Aptos Singular Commerce platform.
Established in 1992, with corporate headquarters in Seattle, Tommy Bahama is the iconic island lifestyle brand that defines relaxed, sophisticated style in men's and women's sportswear, swimwear, accessories and a complete home furnishings collection. The company owns and operates over 160 retail locations worldwide, 18 of which offer a Tommy Bahama Restaurant & Bar.
To unite its online and offline commerce initiatives and to support a wide range of fulfillment scenarios, Tommy Bahama will deploy Aptos Enterprise Order Management. Aptos Enterprise Order Management functions across all in-store and digital touch points, including complete integration with Aptos Store, for a unified view of the online/offline intersection of commerce, order brokering, order management, order fulfillment and logistics.
"Our loyal customers interact with us in-store and online, and also dine at our restaurants," said Lisa Atwood, executive vice president of operations, information technology and e-eommerce, Tommy Bahama. "Our expanded investment in Aptos will support seamless, personalized experiences no matter how customers engage with the Tommy Bahama brand."
Tommy Bahama will also deploy Aptos Analytics to support more profitable and customer-centric merchandising, direct-to-consumer and store operations decisions. Aptos Analytics combines data warehousing and sophisticated retail big data analytics into role-based, actionable and repeatable processes for improved insights and performance.
"Tommy Bahama is a distinctive lifestyle brand that is not afraid to reinvent itself and redefine the retail experience," said Noel Goggin, Aptos CEO and culture leader. "We're excited to advance our partnership with Tommy Bahama as it continues to transform its business for growth, customer centricity and the digital age. Additionally, Aptos appreciates the strong cultural alignment it shares with Tommy Bahama; both organizations are committed to giving back and making a positive difference in communities around the world."