The Top 10 Loved Retail Brands on Social Media
Get great content like this right in your inbox.
Subscribe
Understanding consumer preference is a combination of both art and science. It's about more than measuring the objective volume of social content or sentiment. It's also about the intensity of passion, feelings and emotions shared in posts across the web.
The 4th Annual NetBase "Brand Passion Report: Top 100 Global Brand Love List" is a close look at the brands consumers express the most love for on social media. Using patented technology, NetBase surfaced the strongest, most positive consumer emotions towards brands, then identified which 100 brands get the most love.  
The report leveraged NetBase's social analytics technology to examine more than 708 million global social media mentions, ranking the most loved brands in social media, technology, consumer goods, automotive, food and beverage and telecommunications.
It looks at brands globally as discussed in English on social media channels worldwide from May, 2017 through May, 2018. The report is based on brand conversations across social networks, review sites, blogs, forums and news sites worldwide such as Fortune.
"The health of a brand is much more than how often it is mentioned on social media," explained Paige Leidig, chief marketing officer at NetBase. "The report looks at brands with the most passion and connections, highlighting each brands' true health. The brands in our Top 100 Global Brand Love List represent a variety of brands old and new that are successfully connecting with their customers through unique and innovative social engagement. It's no surprise that social media brands topped the list this year, snagging four of the top ten spots on the list. These brands effectively connect consumers and encourage a passionate connection with them."
The brands originate from 16 countries across 11 different industries, but 70% of the most loved brands originated from three countries: United States (52% of brands), Japan (9%) and the UK (9%).  Here we break down the list to highlight the top ten retailers, which include e-commerce, food and beverage, and retail companies as NetBase categorizes them.
The full NetBase "Brand Passion Report 2018: Top 100 Global Brand Love List" can be downloaded here.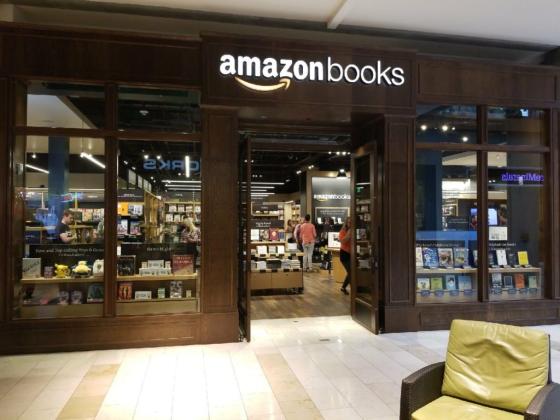 10 Most Loved Retail Brands on Social Media
1. Amazon (4)
E-commerce behemoth Amazon made another strong showing this year earning 37,644,975 mentions of the brand with consumer love attached. An increase of more than 10 million mentions over last year. What is it people love so much about the retail giant? Is it Amazon's acquisition of Whole Foods? Is it Alexa? Not really. People still think of Amazon as the internet's bookstore—"best sellers," and "book" are two of the top terms people mention when discussing the retailer on social media. When the analysis is narrowed down to specific amazon products like for Apple, music is the most mentioned product.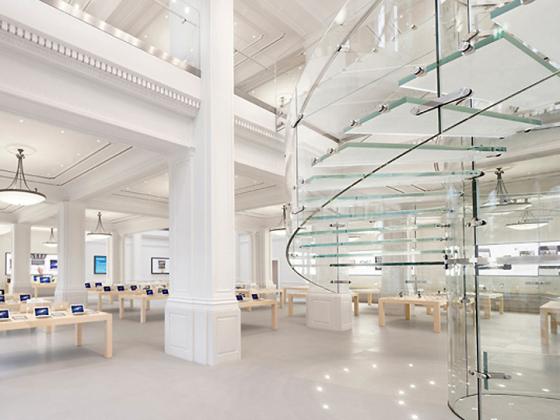 2. Apple (6)
Which brings us to number two on our retail list. Apple is in the top 10 again, this year dropping two spots only because of two newcomers (Instagram and YouTube). Apple launched the iPhone X this year, which sparked a new trend of notches on phone screens. However, looking into conversation trends on social around Apple, the iPhone isn't the most loved Apple product. Users are more likely to talk about Apple's music streaming service, or the new Apple Watch which launched this past year with LTE connectivity.
3. Disney (7)
Disney took the top spot for entertainment brands this year at #7. And for good reason—the Disney organization performs well across so many categories—from exciting content, to incredible experiences in the company's parks, to retail stores. But the top hashtags for Disney are all travel related. The Disney Store retail chain, which debuted in 1987, now operates more than 330 stores and related e-commerce sites in North America, Europe and Asia. 
4. Etsy (11)
E-commerce marketplace Etsy connects millions of people around the world to make, sell and buy unique goods. With unique items at the heart of their business, there are plenty of interesting goods for consumers to share about on social. The e-commerce retailer generated much more loving conversation in 2018 than they did in 2017, beating out eBay this year.
5. eBay (12)
eBay did land right after Etsy on the list, but it dropped nine places this year. However, the brand also generated a lot of loving conversation with 10,655,286 mentions, EBay is an e-commerce marketplace where millions of people trade every day and can get just about anything imaginable, even when the item isn't available in a brick and mortar store locally. Some are buyers, some are sellers, some are both.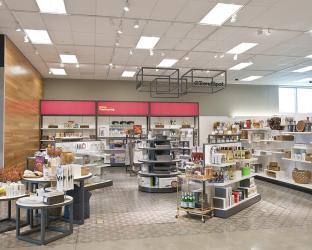 6. Target (17)
While Target is under competition from e-commerce giant Amazon and rival Walmart, the retailer's recent efforts are paying off, moving it up a spot this year. Target is constantly looking for new ways to offer topnotch fulfilment. Netbase ranks the big box chain as the No. 1 retailer on its full list, well ahead of Ikea, which Netbase ranked No. 2 for retailers, yet No. 46 out of the full 100. New services like Drive Up,Target's curbside pickup service, and free two-day shipping are resonating with shoppers.  
7. McDonalds (18)
McDonald's is once again the highest-ranking food and beverage brand this year accounting for 22% of all mentions for food and beverage brands. In an increasingly health-conscious market, French fires has helped McDonald's keep the love. French fries. McDonald's customers love the fries. Additionally, even though McDonald's all-day breakfast debuted in 2016, it's still one of the most discussed things about the fast food retailer.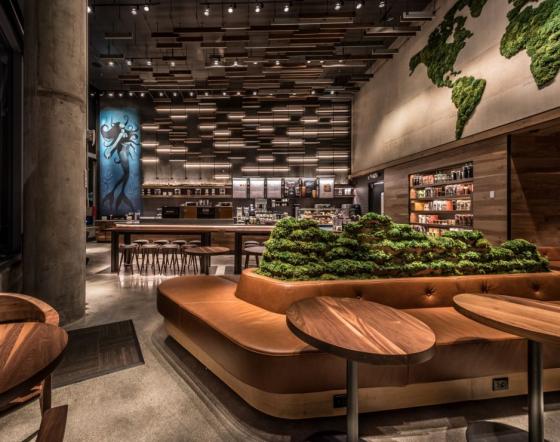 8. Starbucks (20)
Following close behind is Starbucks, accounting for 20% of the food and beverage conversation. Starbucks fans love sharing their favorite drinks and drink recipes on social media. The coffee retailer has been busy this year, opening up Mobile Order and Pay to all customers, leveraging Wi-Fi sign-up stores, and reinventing its Happy Hour program. But its biggest news perhaps was that of executive chairman Howard Schultz's retirement.
The Top 10 Most Loved Global Brands
Instagram (1)

YouTube (2)

Facebook (3)

Amazon (4)

Google (5)

Apple (6)

Disney (7)

Snapchat (8)

Spotify (9)

Netflix (10)
9. Taco Bell (25)
Fast food retailer Taco Bell shot up nine spots this year. After making the biggest debut in Taco Bell history in January, the chain's hugely popular Nacho Fries will return for a summer sequel July 12. Taco Bell has also already passed the half-way mark in its commitment to introduce 20 new $1 items in 2018. Taco Bell and its more than 350 franchise organizations operate nearly 6,500 restaurants across the United States that serve about 40 million customers every week.
10. Louis Vuitton (33)
Luxury brand Louis Vuitton gained three spots this year, landing it on our top ten retailers list, while fashion retailers Zara, Nike and Gucci all dropped many spots this year, falling of our top ten list. It's not just about the bags—Louis Vuitton's best dressed man award went to Sehun, a member of K-Pop supergroup EXO,  for the second year in a row, and social media users (and Vogue) love talking about it. The consumer goods brand had 2,347,067 mentions. Founded in 1854 by artisan-trunkmaker Maison Louis Vuitton, today Louis Vuitton has 19,000 employees in more than 65 countries around the world.