Top 10 Profitable Apparel Retailers
Get great content like this right in your inbox.
Subscribe
Creating engaging experiences has been top of mind for many retailers, but loyalty is tough to measure and profitability is still the appraisal of success. Every year Apparel examines the profit margin of the top apparel manufacturers and retailers and ranks the top 50 in its annual Apparel Top 50 report.
For even the most successful apparel players, 2017 was a difficult year — particularly the first half — coming on the heels of a string of challenging years that have witnessed store downsizings and bankruptcies. While total revenues and net incomes were up from those of the Top 50 companies of the previous year — $287.6 billion vs. $285.8 billion and $19.7 billion vs. $19.3 billion, respectively — average profitability fell from 6.2% to 5.9%.  
The full report is available for free download here. Below is a quick look at the top 10 retailers to make the list, omitting the apparel companies that do not have their own retail outlets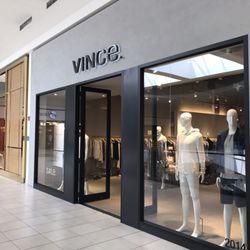 1. Vince 
Vince pulled off probably the greatest leap in Top 50 chart history, from off-the-rankings to the No. 1 spot. Established in 2002, Vince is a global luxury brand best known for utilizing luxe fabrications and innovative techniques to create a product assortment that combines urban utility and effortless style. The company operates 40 full-price retail stores, 14 outlet stores and its e-commerce site, vince.com. Vince attributes its turnaround in part to: creating better product assortments; focusing on e-commerce, including the launch of a mobile app; rebalancing made-for and excess product in its outlet channel; exiting some brand partnerships while focusing on relationships with Nordstrom and Neiman Marcus; and opening stores in proximity to locations where it has exited other department stores. Vince also reports that it is signing shorter-term leases. Profit margin: 21.50%
2. Gildan
Always riding the top of the chart, Gildan Corp., relaunched the e-commerce site for American Apparel, whose IP rights it purchased last year. The company attributes much of its success to being a vertical enterprise, with control over its supply chain. Last year it acquired an Australia-based activewear distributor, which will enhance its distribution capabilities in that region, as well as the assets of ring-spun yarn manufacturer Swift Spinning. Yarn from the Georgia facility will help it grow its fashion basics and round out its specialty yarns needs. Profit margin: 13.17%
3. Tapestry (formerly Coach)
Tapestry saw revenues drop, yet kept more of what it made, with profitability up vs. the previous year, a sign that they are perhaps working smarter. Kate Spade was acquired by Tapestry in 2017. Analysts believe the Coach brand remains strong, its competitive position will improve, and Kate Spade could improve profitability through cost savings. Profit margin: 13.17%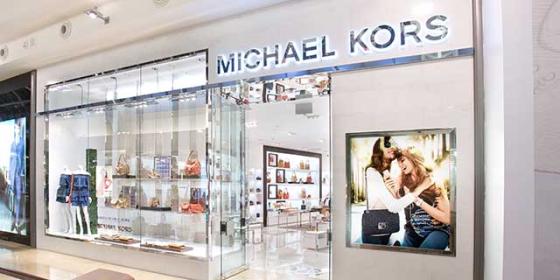 4. Michael Kors
Michael Kors  fell to No. 4 this year from its No. 1 positon in this report two years in a row. The apparel retailer had a 5% uptick in sales and is putting a priority on creating an engaging customer experience online and in-store, continuing the roll out of "Kors Connect," to its sales associates, which gives them the ability to augment the in-store selection with products available online and in other Michael Kors locations. New features this year include enhanced clienteling services for building user profiles and personal looks for each customer. It's also deepening its connection with consumers via a new VIP loyalty program launched earlier this year, which has surpassed expectations and helped the company grow its global database by 24% over the previous year. Profit Margin: 12.55%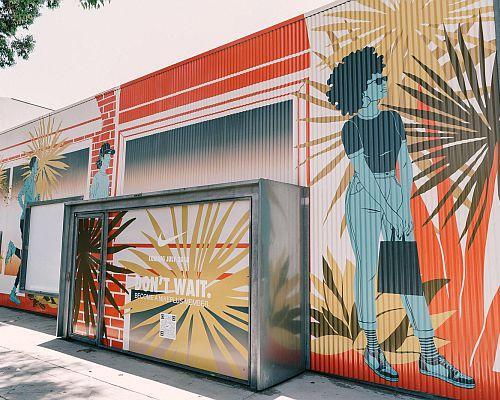 5. Nike
At Nike, the company's "Digital Offense' strategy is transforming to retailer. Nike Digital was up 41% in Q4. Via Nike Plus membership, Nike learns the sports and style preferences and activity levels of its consumers, opening the door to providing exclusive products, style advice and rewards for their activity, which they can use across both mobile and in-store environments. Via its new Nike app, the brand is aggregating consumer data so it can identify consumer buying patterns at the local level. This has led to opportunities such as its recent opening of a new small-format retail concept in Los Angeles. Nike Live is a data-driven store with hyper localized inventory. Nike is also snatching up tech companies to drive its futuristic vision. It recently acquired computer vision firm Invertex Ltd., based in Tel Aviv, Israel, in a move to strengthen its digital technology platforms, as well as Zodiac Inc., a consumer data and analytics firm. Profit Margin: 12.34%
6. The Buckle
The denim-focused retailer has been staple at the top of these rankings for many years, and while it still turned out solid profits, sales, sales are down 6.31% and net income down 8.43%. Buckle operates 455 retail stores in 43 states, down from 462 stores in 44 states as of July 12, 2017.
The Buckle's target demographic does a lot of shopping online ― and the company is working to grow its digital share. It has launched a mobile app that allows to users to reserve new products to the store for 24 hours. Profit Margin: 9.82%
7. Lululemon athletica
Lululemon Athletica Inc. dropped from No. 4 last year to No. 7 this year, but the retailer is still enjoying success. The athletic apparel retailer has been fueling traffic growth, nearly doubled its email file, and recently blew away expectations, posting a 19% comparable sales increase over a year earlier in its first quarter of 2018. Digital sales played a starring role in its earnings crush, with e-commerce sales soaring 60% compared to the prior quarter's 44% jump. The company also just found its next CEO, after initiating a search after CEO Laurent Potdevin abruptly resigned for falling short of the company's "standards of conduct." Calvin McDonald will take the reins as CEO, effective August 20. McDonald hails from Sephora, where he served as president and CEO of Americas for the past five years. Profit Margin: 9.76%
8. Ross Stores
Still capitalizing shoppers' love of the treasure hunt-style off-price retail model, Ross Stores, has moved up from No. 12 to No. 8 this year. Around since 1982, the company is the nation's largest off-price retail chain with 1,453 locations in 38 states, the District of Columbia, and Guam. The company just opened 22 Ross Dress for Less and eight dd's DISCOUNTS stores in June and July.  The new locations are part of the retailer's plans to add approximately 100 stores in 2018, with 75 Ross and 25 dd's locations.
"With this opening group, we continued to expand Ross and dd's in both new and existing markets, " said Jim Fassio, p and chief development officer. "Looking ahead, we remain confident in our expansion plans and continue to see plenty of opportunity to grow across all of our markets." Profit Margin: 9.64%
9. Carter's
Children's retailer Carter's success last year was led by its U.S. retail and international businesses, including the contribution of our Skip Hop brand which it acquired in 2017. After finding more than 70% of its website traffic was coming through mobile devices, Carter's launched a mobile app prior to the holidays last year. Among the benefits, the app enables in-store barcode scanning for product reviews, linkage to Carter's Rewarding Moments loyalty program, and push notifications for new offers. Carter's has also launched new technology in stores, giving shoppers the option of shopping the full scope of product offerings online. If a store is temporarily out of a product, employees are now able to save that sale and ship the product to the shopper's home for free. Recently the brand launched Carter's KID — a new product assortment with over 700 styles for both boys and girls. Notably, the Carter's KID apparel is available in sizes 4 to 14. Profit Margin: 8.90%
10. J. Jill
Omnichannel women's fashion retailer J. Jill has more than 270 stores. Its net income spiked 129.97%. In the latest fiscal year, stores contributed 57% of company sales, catalogs, 5% and e-commerce, 38%. Paula Bennett retired as president and CEO this year, succeeded by Linda Heasley, who was on the Board of Directors. The company had a successful IPO in March of 2017 despite a challenging retail environment. Profit Margin: 7.93%