Top 5 Department Store Chains
Get great content like this right in your inbox.
Subscribe
Department Stores in RIS' Top 100 Retailers Ranking
1. Walmart
7. Target
14. TJX Companies
16. Macy's
21. Kohl's
25. Nordstrom
26. Sears Holdings
27. Ross Stores
28. Hudson's Bay Company
29. Canadian Tire
34. JCPenney
50. Dillard's
58. Big Lots
98. Stage Stores
The department store segment continues to redefine itself in the face of slowing foot traffic and an increasingly digital shopping experience. Only those retailers that are able to remain nimble in an unstable market and continue to invest in technology to meet changing customer demand will thrive in this new retail reality.
To uncover which retailers are simply surviving and which are thriving in the highly competitive digital-powered retail economy, RIS' conducted its first ever ranking of the Top 100 Retailers. The report, produced in conjunction with our research partner Gary A. Williams, CEO, wRatings, examines the industry's top performing companies and ranks them according to the percentage of the total retail marketplace they capture.
The Top 100 ranking explored the entire retail landscape. This article provides a deep dive into the five department store chains that scored highest in the report. On the right, is a full list of all the department store retailers that cracked the top 100, below is an in-depth look at the performance of the top five and the technology they rely upon to retain their market-leading positions. The entire top 100 list is available here.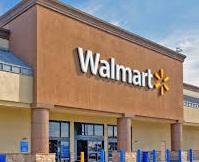 Walmart
It is no surprise that Walmart tops the list of most successful department stores ― it is the most successful retailer overall (based on revenue). A deeper analysis of the numbers reveals just how out in front of the competition the behemoth from Bentonville really is. With over $500 billion in revenue, Walmart dwarfs the rest of the segment — besting second place finisher Target seven fold. The monstrous retailer claims more than half (52%) of all the money spent in the department store segment. While the vast majority of the retailer's revenue originates at the store level, it has been engaged in a hard-fought battle with rival Amazon for control of the e-commerce market, investing in its website, digital capabilities, supply-chain infrastructure, and store systems to elevate its e-commerce prowess ― and it is working. In fact, in Q2 2018 Walmart shocked the industry, reporting 40% e-commerce sales growth. Total market share: 17%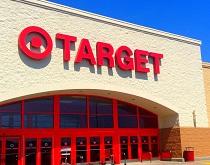 Target
Of Target's $72 billion in revenue, 27% or $20 billion drops to the bottom line. However, the massive big box retailer is not pocketing its profits — it is aggressively reinvesting them in future success. The retailer is in the midst of a massive store remodel that will see 1,000 of its stores redesigned and updated by 2020. No two stores will be exactly alike, as Target is redesigning the tech-filled facilities to meet the wants and needs of local consumers. In addition to redesigning and upgrading its stores, Target's operations team is making changes to virtually every facet of Target's operations from modernizing its supply chain, to delivering new fulfillment options and increasing efficiency in stores. Total market share: 2.4%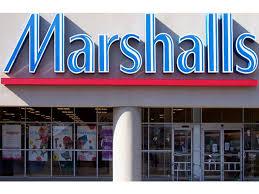 TJX Companies
Modern consumers are conditioned to search for a deal. Whether it is coupons, special promos, or personalized offers today's consumers are budget conscious and make shopping and purchase decision based on perceived value. This search for the deal has given rise to the off-price/discount market, a market that is defined by TJX's (Marshalls, TJ Maxx, and Home Goods) treasure hunt experience. Not only is TJX the leader in the off-price segment it continues to grow. In Q2, comp sales increased 6%, thanks to increases in customer traffic. A major driver of the increase in traffic and revenue is the brand's focus on growing its millennial shopper base, which now makes up a large portion of the brand's most loyal consumers. Total market share: 1.23%  
Macy's
Macy's was one of the first tier 1 retailers to embrace the omnichannel concept and has been investing heavily across its massive chain to bridge the gap between digital and physical retailing. Despite its ongoing investment, the iconic American department store brand has not been immune to the struggles plaguing much of the segment. Slowing store traffic and the discounting trend has forced Macy's to reevaluate its market position focusing on its Backstage discount offering and an experiential shopping experience. In addition to its Backstage investment, the brand is improving its loyalty program, assortment, fulfillment capabilities, and in-store presentation ― powering Macy's to three straight quarters of comp sales growth. Total market share: .84%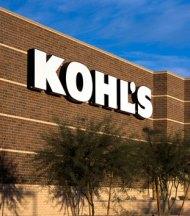 Kohl's
Kohl's is driving the department store segment forward with its strong commitment to digital technology. The department store chain is investing heavily in both its in-store and digital shopping experience with personalized marketing, analytics, mobile devices, mobile shopping, and more. Much of this technology runs on the cloud, which prompted a realignment of Kohl's IT staff and the cutting of 60 technology jobs from its corporate team. While its IT staff is getting smaller, Kohl's is still deeply committed to technological advancement and is testing new retail concepts in its 58 Your Store labs across the country. The labs allow the retailer to build a long-term roadmap to evolve its store of the future. Total market share: .65%  
Methodology
Research partner Gary A. Williams, CEO, wRatings, examined the financial metrics of 319 publicly traded retailers. The economic data is from a 12-month period ending on June 30, 2018. The percent of retail market share was calculated against a total retail market of around $3 trillion, for this ranking, the retail market is the sum of the revenue for all the retailers examined,. The research ranked retailers across the specialty, department store, grocery and e-commerce segments.