The Top 5 Videos of 2017
Get great content like this right in your inbox.
Subscribe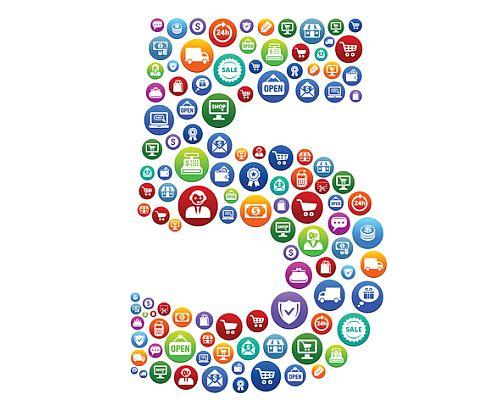 With so many top-notch retail events throughout the year, we had a lot to cover and great leaders to interview. You can check out all of our videos form the year here. 
Below, we recap the 5 most popular RIS News videos of 2017:
Changing the In-Store Experience Forever
Ricardo Belmar, Strategic Product Marketing Executive of Infovista Network Performance Solutions, discusses digital transformation in retail and how it is changing the in-store customer experience highlighted with some industry examples.
2017 Retail & Consumer Goods Analytics Summit Recap
Review the 2017 Retail and Consumer Goods Analytics Summit (RCAS), RIS News' annual event that brings together retailers and consumer goods executives to discuss ways to better leverage analytics to improve engagement.
Ryan Parker of Intel Talks IoT, AI, and 3D Printing
Ryan Parker, General Manager, Responsive Retail, Intel talks to RIS News' about IoT, 3D printing, artificial intelligence, and more, during NRF's 2017 Big Show in New York.
How Xcel Brands' Media First Strategy is a Win
"We like to think of ourselves as a media company that does fashion, not a fashion company that does media," says Robert D'Loren, Chairman & CEO, Xcel Brands, at the Retail Executive Summit (RES) 2017. Here, D'Loren explains how the company is achieving such fast grow through its media strategy and supply chain speed.
Brian Kinsella Discusses Adjacent Application Spaces
Brian Kinsella, Vice President, Product Management, Manhattan Associates talks to RIS News' about supply chain, the automation of the distribution center, and more, during NRF's 2017 Big Show in New York.