Top 5 Webinars of 2017
Get great content like this right in your inbox.
Subscribe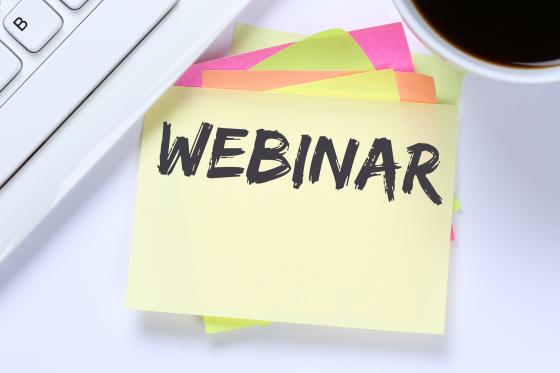 The last year at RIS News' has been a busy one, packed with Webinars offering perspectives from retail experts on top-of-mind technology subjects.
Did you know once a Webinar is over you can still view it On Demand? Check out this page to view all Webinars from 2017.  
Here we list our 5 most popular Webinars of the year:
No segment in retail has been more affected by the pace and depth of disruption than grocery. Hyper competition has ignited a war in the marketplace and shaken the pillars grocers have built their businesses on. In this Webinar, listeners' learned about grocery spend trends, key obstacles to overcome, and top tech investments.
Leading retailers understand that instead of focusing on selling things, they should be selling the experience of buying those things. They must implement innovative experiences for their customers if they want their stores to thrive. Enter digital store transformation.

During this webinar, Leslie Hand, IDC Retail Insights Vice President, shared her insights from working with retailers to optimize the store experience through digital transformation.
The Gartner/RIS Retail Technology Study provides deep insights into the competitive landscape for more than 80 of retail's key technologies for investment in the next 12 months.
In this webinar, listeners' heard from Gartner's Robert Hetu about the unprecedented revenue opportunities available to retailers who take steps to evolve into a unified retail commerce platform, an approach that delivers an exceptional shopping experience by leveraging technology in a way that matches the shopper's lifestyle.
This straight-talk webinar provided a clear to follow roadmap for retailers to make the move to unified commerce. Learn the benefits and organizational impact of shifting from siloed systems to a single platform. Hear from an actual retailer that made the switch. Our industry experts examine the strategic decisions that grocers need to make to remain relevant and competitive in this new digital age.
Retail is transforming right before our eyes and customer expectations are changing fast. Mobile devices have put millions of choices in the palms of shoppers' hands and at the same time opened up new opportunities for retailers. In this webinar listeners' heard about case study examples of retailers that have created an in-store mobile strategy and made it work to increase sales and achieve operational efficiency.