Top 8 Retail Trends to Watch in 2018
Get great content like this right in your inbox.
Subscribe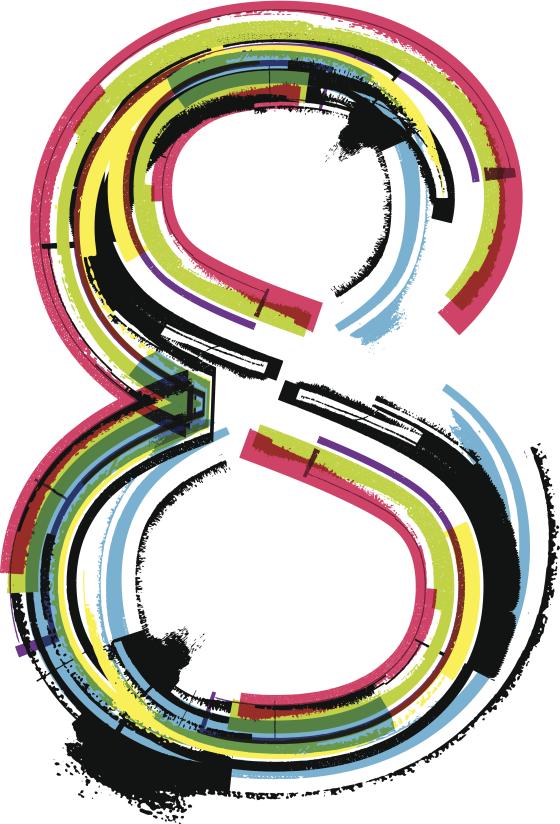 Four years ago, I was invited to Dallas to meet with the merchandising, marketing and store operations executives at what was then called "JCP" to discuss how Coca-Cola might be a part of JCP's re-envisioned store concept – a store-within-a-store design with a central "square" and "streets" that conveyed shoppers through a unique, personalized and highly technology-enabled shopping experience. So unbelievably cool on paper.
Our team arrived at what appeared to be a closed, run-down shopping mall near downtown Dallas and were ushered into an old department store, up the well-worn escalators to a modern area with concrete floors, rows of white chairs, two flat screen televisions, SmartWater on tables next to a presenter's podium, and small groups of industry and media executives huddled together all asking the same question…are we at an Apple event or a JCP store event?
Minutes later, Ron Johnson stepped onto the small stage, the lights dimmed and he began visioncasting the future of JCP – the future of retail. I (and we) were blown away. Excited. Interested. Engaged. Couldn't wait to be a part of it.
After his closing remarks, the solid black curtains on each side of the stage were whisked open to present a "new" shopping space in front of us – a new shopping experience – curated with all of the design features and functions that would become the new JCP store. The color and lighting was like no other store I had seen, visited or shopped (although reminiscent of Apple store in some ways).
JCP would deliver a differentiated customer experience. It would deliver personalized interactions in store by leveraging Apple and Microsoft technology, RFID tags on apparel, and personalized accounts for ease of checkout. It would promote a social experience in store by providing environments (aka. The Square) structured to extend time in store while providing food (carts), beverage (Coca-Cola and Caribou) and holiday entertainment (Santa, etc), as well as services options for shoppers (e.g. hair salon).
JCP would leverage customer insights to know you and serve you as "you" in store – not you as a generic shopper. JCP would align their brand with marketing across media channels and bring the "JCP" brand to life in store. JCP would establish endless aisle visibility and access to products of any shape, size and color regardless of whether or not it was in stock in a specific store. For example, the Levi's section included iPads on which shoppers could explore the product, review sizes, order different variations if not in store.
The retailer would eliminate cash wraps replacing them with self-check-out Microsoft Surface devices on which you placed your shopping bag full of items and paid with mobile payment via your SmartPhone. This was 2013.
Today, the priorities are nearly the same in retail. In fact, I reviewed a retail client proposal last month that included many of these same priorities. While JCP was not able to progress the concept in 2013 for a number of reasons, imagine the possibilities of bringing together a visionary, creative, and experience-centric leadership team like Ron's in 2018, matched with the consumer desire for personalization, experience, and engagement and technology capabilities that exist today that did not exist just four years ago.
Here are a few thoughts to consider as you study retail trends in 2018:
MOBILE SHOPPING: GOING UP
Mobile shopping is getting easier thanks to apps and mobile wallets. Since 2010, mobile commerce has grown from 2% of digital spending to 20% (Cowen and Company). Shopper recognition, engagement, and personalization today is driven by the retailer's specific apps and at least for now, those apps provide the singular method for creating a personalized experience in store, online, etc.
In addition to personalized shopping experiences, shoppers will increasingly be able to check-out using mobile payment methods at traditional cash wraps in store and at mobile, in-aisle stations as retailers add mobile check-out around store with associates (e.g. Banana Republic, Apple, Nordstrom). With the expansion of advanced barcodes and imaging technologies for scanning products, faster alternative checkout methods will continue to grow across the retail sector.
For the retail associate, mobile applications that enable access to product information and inventory information in retail-time, while interacting with the customer through product and assistance requests will be an in-store mobile priority. This mobile capability will also facilitate frictionless returns.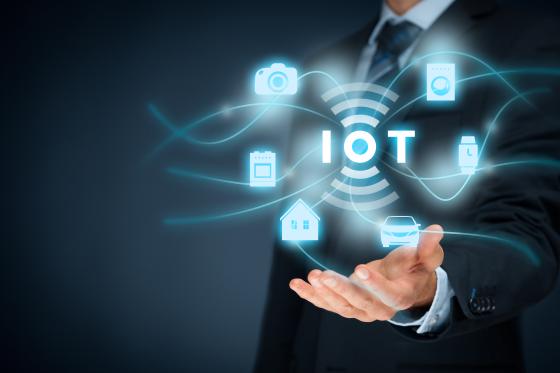 IoT
Let's start by defining Internet of Things (IoT). IoT is a collection of smart, connected devices or products that, when pieced together well, can yield new functionality, reliability, utilization and capabilities that were previously not deemed possible. Globally, it is expected that 34 billion connected devices will be in market by 2020, 24 billion of which will be IoT devices with nearly $6 trillion being invested in IoT in the next five years. Why the growth? Several key factors including a decrease in sensor costs, a decrease in the cost of processing, a decrease in the cost of bandwidth, and finally, a decrease in the cost of storage. Incidentally, many of these same factors are what limited RFID's growth in the mid-2000's.
What about IoT's application within retail? From a shopper perspective, shoppers may quickly scan a product and pull up product information, reviews and availability. Shoppers may also receive personalized location-based digital coupons in store. With IoT, retailers could have instant visibility regarding in-stock positions on shelves and in some stores, use robots for replenishment (e.g. grocery). Retailers may also track product freshness, aging, and history (e.g. track-and-trace). Also from a retailer's perspective, IoT enables dynamic pricing and even auto-replenishment for consumers with smart pantries.
Retailers will continue to experiment with IoT in 2018 and the technology will become more pervasive to address specific desired business outcomes. Of course, with IoT, AI, ML, etc. comes the need for more dynamic, cloud-based, flexible systems and architecture which will fuel new technology investments in this space. IT spend will escalate in 2018.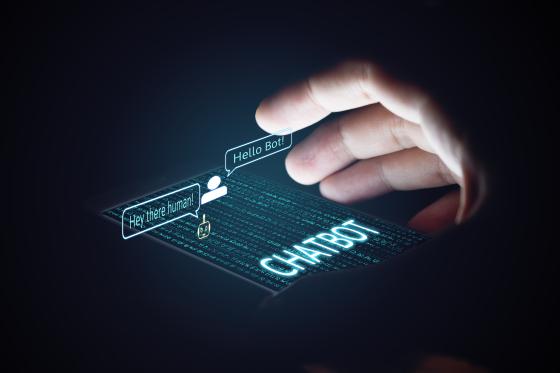 BRING ON THE (chat)BOTS!
What in the world is a Chatbot?! Chatbots are a blending of artificial intelligence, natural language processing, a data set, and a human interface. Chatbots allow for two-way communication between a "bot" and a retail shopper and have varying degrees of intelligence when communicating with a user (from scripted and programmed to moderately intelligent).
Engagement with a chatbot begins with a messaging platform. The shopper sends the chatbot a message, which is passed to a language service that decodes the text by identifying objects and actions. Once the message is decoded, the artificial intelligence  determines the response. The response can be predefined or complex using trained machine learning solutions.
Chatbots have been implemented by an assortment of retailers. In one case, the retailer's chatbot gives shoppers a curated experience in finding holiday gift ideas. It asks compelling questions to gather information on the gift recipient, provides an almost natural discussion while conversing, and recommends a collection of gifts depending on the answers provided by the shopper. With another retailer, chatbots use directive questions to create a style profile and make fashion suggestions. Responses are predefined and work very similar to navigation on an e-commerce website and filter using gender, age, style, etc. to suggest outfits.
Bottom line: Chatbots will be used to create tailored shopping experiences and inform marketing campaigns utilizing previous shopper interactions with the chatbot to notify customers about current promotions or sales, and suggest recommendations to shoppers from previous orders. Bring on the bots!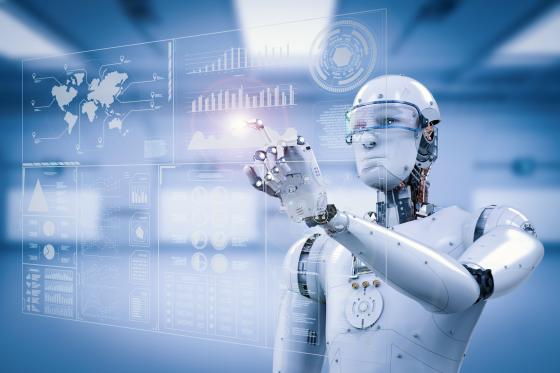 Artificial Intelligence
AI for retail is not just about chatbots. It's defined as smart machines that extend human capabilities by sensing, comprehending, acting, and learning, allowing people to achieve much more. Consumers now routinely use AI-driven technology features such as digital voice assistants. An impressive 84% of 14-to-17 year olds currently use or are interested in using the voice-enabled digital assistant in their smartphones. And, interest is not limited to younger generations. About one-third of consumers in every age group are interested in these features.
There are many benefits to interacting with computer based applications rather than human advisors. They are available any time, demonstrate less bias, are faster to engage and provide service (limited wait time), and yes, even communicate more politely (tough for a computer to bring emotion into a digital convo)!
According to Fjord Trends 2017 report, "while AI has evolved exponentially, in 2017 we will see a shift in organizations' approaches to developing products and services as emotional intelligence (EQ) becomes a critical AI differentiator." AI is central to understanding the needs and desires of different consumers, personalizing services, and driving demand.
From a retail personalization perspective, AI enables a curated shopping experience online. Think two different shoppers visiting an e-commerce site and receiving completely different and tailored experiences, from personalized product recommendations to personalized pricing and offers. Of course, this is only possible if the data exists on the shopper and their prior behavior on the site (hence data and analytics still an investment priority to support AI).
No doubt, AI will be front and center with most major retail technology providers in 2018 and on the list of "capabilities to investigate" for most retailers.
BLOCKCHAIN
Bitcoin, blockchain, distributed ledgers, cryptocurrencies – the developments around these technologies are proceeding at a rapid pace and while they are not prevalent in retail today, they will be very soon. Time to get up-to-speed on the topics. Here are a few stats and facts on Blockchain from my good friend Nikki Baird, Managing Partner at Retail Systems Research.
High transaction costs constrain a market. That's basic economics in the sense that a high price for a good or service depresses demand for the good or service. Compare mobile payments in China vs. the US: according to Hillhouse Capital, in partnership with Kleiner Perkins, a US credit card transaction costs over 200 basis points, vs. less than 50 for WeChat or AliPay. In 2016, the mobile payment market in China reached $5 trillion, vs. $112 billion in the US.
One of the reasons why Bitcoin and other crypto-currencies are getting such buzz is because they offer an opportunity to bypass "expensive" forms of payment for something much cheaper – if crypto-currencies can keep their transactions "cheap." So there is the potential for a lot of demand for crypto-currencies from a consumer perspective, but right now it's a pretty complex process to set up a digital wallet, gain access to a crypto-currency exchange, and start buying up coins. And the security of some of these crypto-currency markets is not assured.
What are the Blockchain implications to retail?
Product Track-and-Trace: The Blockchain framework allows all members of the value chain – supplier, manufacturer, retailer, consumer – to have visibility into products from source through production to store to consumer. Track food from source to plate. Ensure products were created in environments meeting specific regulations and/or requirements.
Counterfeit Goods: Consumer goods can be certified with Blockchain's anti-counterfeiting solution (Block Verify) for pharma, luxury and electronics. Counterfeit goods continue to be an issue for both retailers and CPG manufacturers and Block Verify allows for detection and identification of counterfeit items.
Product Warranties: Many companies today are already using a product called Warranteer to move product warranty information into the cloud via Blockchain. This allows the warranty to be easily updated and transferrable. The consumer "owns" the warranty and can manage it, eliminating the need for retailers and CPG companies to get stuck in administrivia.
Smart Contracts: Blockchain is being proposed in terms private Blockchains that update automatically over time, recording all of the actions taken in regards to a contract, whether the buyer, the seller, or third parties acting on either party's behalf. For retailers this will mean less paperwork, more digital exchanges of information, and smoother transactions across borders and across multiple parties – once it gets out of proof of concept phase.
Trade Promotion Management: Trade deals between retailers and consumer product suppliers today largely leverage spreadsheets, databases, e-mail exchanges and for some, more sophisticated trade promotion management or "deal" software. The process is cumbersome and largely inefficient, resulting in over- and under-payments and confusion over product promotions. The TPM space is ripe for transformation using Blockchain – and the solution will enable faster recoveries for retailers for deals executed on specific promoted products.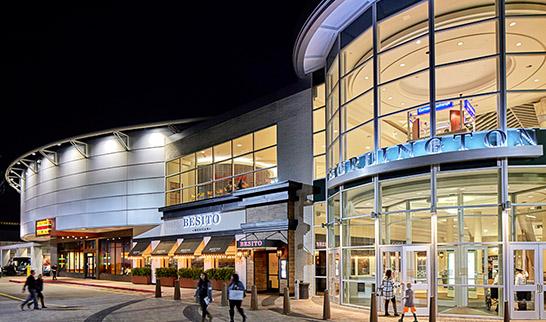 GOODBYE OLD-SCHOOL MALLS
I used to love going to the mall when I was in high school. Sometimes, it was even a "date" to go to the mall with a girl and just walk around, hit the food court, etc.
The number of malls in the U.S. grew more than twice as fast as the population between 1970 and 2015, according to Cowen and Company's research analysts. And the Great Recession provided a devastating blow: Mall visits declined 50% between 2010 and 2013, according to the real-estate research firm Cushman and Wakefield, and they've kept falling every year since. Clothing stores have declined as consumers shifted their spending away from clothes toward travel and dining out (aka experiences).
Malls are also retail "bundles," and when bundles unravel, the retail damage can be extensive. In retail, when anchor tenants like Macy's fail, there are fewer Macy's shoppers walking past a Gap or J Crew. Some stores have "co-tenancy" clauses in malls that give them the right to break the lease and leave if an anchor tenant closes its doors. The failure of one or more department stores can ultimately shutter an entire mall.
Some of these "legacy" malls are already transitioning to entertainment complexes, gyms and even schools. Interestingly, outdoor malls and multi-use properties that include condos and restaurants, and outdoor experiences are on the rise. In Atlanta, we have a multi-purpose concept called Avalon in Alpharetta, Georgia that is booming. This is a concept that brings together retail, living (condos), boutique restaurants, trendy new fitness options (e.g. Spin), and entertainment – walkable living and ever-present, changing, engaging experiences. Avalon sits just a mile or two from the "old" mall that is quickly losing tenants and has no new energy.
In with the new. And the new is centered on experiences.
SELF-DRIVING…STORES
I know what you are thinking – there is no way we will see this in 2018. You are probably right, but it's at least worth thinking about. Imagine the possibilities.
First, we know that self-driving cars are here and about to go mainstream. Second, we see today the success of pop-up shops, food trucks, seasonal retail concepts, kiosks, and more. Imagine if these two came together with self-driving food trucks, self-driving product minivans from CVS Pharmacy, self-driving stores-on-wheels from Apple or Dick's Sporting Goods, grocery delivery without the need for a driver from Publix, etc – all to your driveway. On your time. On your schedule. With your products. Leveraging your mobile payments.
Autonomous vehicles are cheap, safe, and plentiful…and retail companies could buy or lease millions of them as cars could become the ultimate shopping destination especially for more general everyday products. Convenient, time-saving, efficient, mobile-payment friendly and could even be summoned in an Uber-like way. The autonomous showroom will be here once self-driving cars become mainstream. An entirely new delivery channel.

AMAZON
I couldn't write a retail trends article without mentioning Amazon (again) as I am sure someone would criticize the lack of inclusion. So, it's here on the list. Amazon. An absolute trend, disruptor, innovator, leader, and evolver in 2018. Enough said (or written!).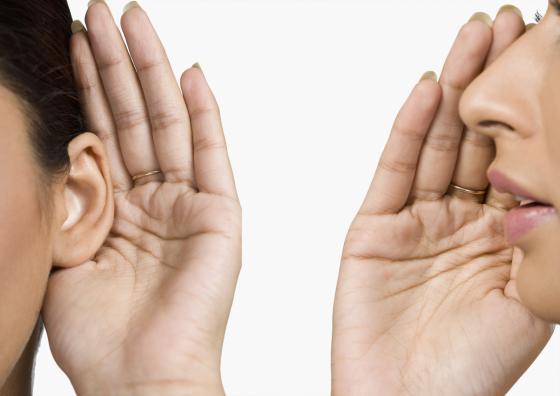 BUZZWORD BINGO FOR 2018
If you are looking to fill out your proverbial buzzword bingo card for 2018, here are a few trending topics to add to your card. Carry this around with you at NRF, RCAS, shop.org, Momentum Retail East/West, ShopTalk, and of course the Cathy Hotka dinners – I promise you will have many Bingos!
We have moved on from "omnichannel." It had a good multi-year run as the holder of the coolest-retail-word-ever award. Even analytics, big data, and digital marketing have taken a subtle step back to make room for the hotter trending topics – many of which are outlined above and all of which incidentally include or leverage data, analytics and digital.
Here are a few to add for 2018:
Digital Transformation, Customer Experience, 360 Customer View (yes…still trending), Bitcoin, Crypto Currency, Personalization, Blockchain, AI and Machine Learning (which always seem to be used together), IoT, RPA, Amazon, Customer Journey Mapping, anything "at scale," and Outcomes (new consulting lingo).
Bingo!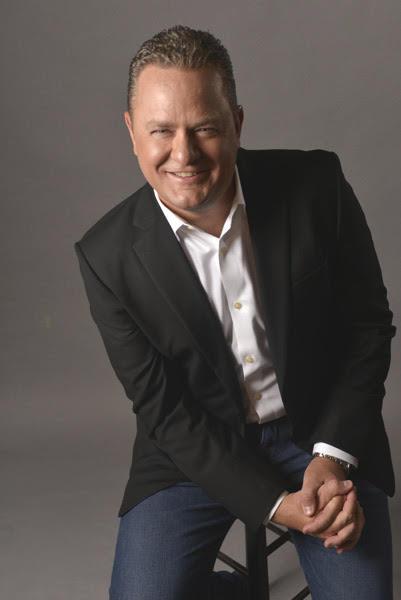 -Justin Honaman is a Managing Director with Accenture based in Atlanta, Georgia. Justin's background has been focused on the Retail and Consumer Products industries and includes specific experience in the areas of analytics, integrated marketing, and e-commerce. In addition, Justin is a singer, songwriter, author, and host of the ContenderCast leadership podcast.