10/26/2018
Transitioning to Customer Centricity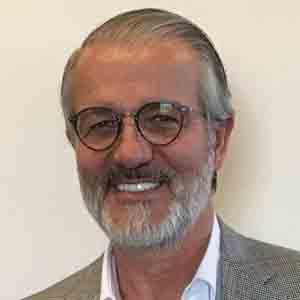 The most important event to create value today is not the product in the basket, but the relationship with the customer. Traditional brick-and-mortar retail was founded on the premise of the 'store' being the destination. Locations were selected based on mall attributes, department store anchors and co-tenancy. Landlords were responsible for bringing the right customers to the stores, whereas the retailers were in charge of converting that customer traffic into sales. Retailers simply put product on display (pile them high and let them fly!) and sold them at a predetermined price. Success was achieved by merchandising the right assortments, providing great in-store customer service and increasing supply-chain efficiency. As assortments grew wider, missing the mark in merchandising became very expensive, leading to heavy promotions and markdowns, significantly reducing the margins the business could deliver. "Customer acceptance," an industry insider term, was always hindsight learning. Knowledge of the customer was not deep — focus was on channel and product alone. 
"Death of Retail"
As e-commerce drastically changed how the consumer shopped, most headlines read that the death of retail stores was imminent. Store closures were mounting, and it became obvious that the U.S. was over-malled, over-stored, and e-commerce was going to end traditional store visits and shopping as we knew it. E-commerce sales today represent over 10% of total retail sales in the U.S., growing faster than the rest. All that said, consumer demand continues to grow, and brick-and-mortar retail is not dead! What did die? Traditional retail died! 
Customer Centricity
Today's retail model is evolving at a lightning pace. Customers have been enabled with technology and they use their devices to search for product, price, convenience and location, to name a few. More than 60% of customers purchasing in-store conduct research on their devices prior to their visit. The 'store' is now where the customer chooses to engage at that moment in time, not necessarily a shopping destination.
Understanding current customer wants and needs is a must for effective engagement. Developing the right internal and customer-facing strategies, systems and marketing initiatives to satisfy them, is absolutely the key to success. Aligning leadership, designing
the experience, rewarding customer loyalty, and empowering the front line is paramount to effective customer engagement. 
Analytics to Fuel Customer Obsession
Product centricity is no longer standalone. Product development must be driven by deep customer knowledge and forward-looking predictions versus rearview mirror hindsight. This new structure creates a framework for action, providing companies the necessary insight to identify and mobilize, aligning customer insights with personalized communications and omni-operational processes.
At Lucky Brand, to achieve this new paradigm in customer-centric retail, we sought out a customer analytics partner to help us unify and understand our customer data. We selected Custora to support us on this journey. With analytics, we have increased our knowledge of who our customers are, what they need and want from us, which touchpoints inspire them, and most importantly, which customers are the most valuable. These learnings have enabled us to design our customer journey, including our newly launched Lucky Brand rewards program and clienteling tool. Deeper understanding of these elements has enabled Lucky Brand to acquire and retain new customers, build stronger customer engagement, increase store visits and empower our most trusted brand advocates — our store associates — with new tools and improved communication.