Traversing the Roadmap of the Everchanging Grocery Space
Get great content like this right in your inbox.
Subscribe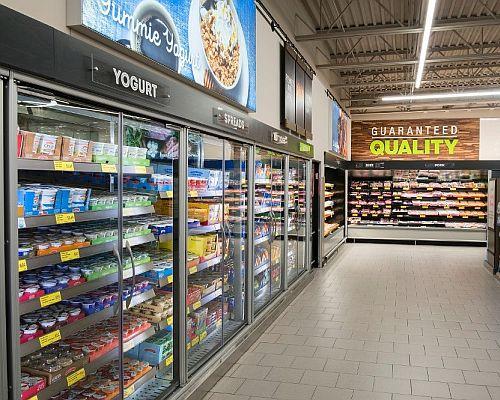 As companies such as Amazon begin dabbling in the produce delivery market, or Hannaford participating in the 'To-Go' curbside pick-up program, temperature control best practices have become increasingly more vital.
Consumer trends and tastes are becoming more diverse and so are potential food safety issues. Newer trends such as food delivery and demand for locally sourced produce pose new challenges for food safety practitioners.
Omni Approach
As online grocery ordering and delivery becomes more prevalent (an estimated $24 billion industry in 2017) (PLS) the omnichannel approach will be a key driver in the success of these platforms, while also improving the bottom-line. A recent study by the World Retail Congress discovered that supermarkets adopting this approach increased sales by upwards of 10-20% as recently as 2014; not only increasing operational efficiency, but profits too.
While decision makers are aware that this new approach will increase sales and customer satisfaction, they face many obstacles in trying to implement their strategy.
As more consumers seek the convenience of online ordering, scheduled pick up and home delivery, grocery providers must adjust to ensure their fulfillment systems are efficient and compliant. Front and back of store changes are needed as companies try to perfect on-time delivery, scheduling, and increased visibility within their supply chain to maximize sales and efficiency, while limiting lost sales due to competitive offerings.
However, the e-commerce grocery category is more challenging comparatively to other retail markets and face unique challenges such as:
•             More items per order than typical online transactions
•             High customer expectations from order time to delivery cycles
•             Consistent temperatures that contribute to product quality for fresh deliveries
It has never been more important for food supply companies to ensure they are utilizing technology to enhance visibility, traceability, and accountability to maximize their omni approach.
Localization
In attempts to reduce waste and increase visibility, grocers are looking to localize their product assortments. Whether they garner these products from within their market or a predetermined radius, they can increase traceability best practices while appealing to local shoppers. An example of this would be regional grocery chain selling beer only from local breweries or vegetables from local farms.
In executing this strategy, grocers increase sales by appealing to local shoppers while reducing produce shrinkage due to shorter delivery times from Farm to Fork. While some may argue focusing on local offerings takes away focus from more profitable national brand names, keeping your local consumers' best interests in mind ensures their happiness and strengthens their brand loyalty.
Food Safety Solutions
In today's world, checklists aren't just reminders for school children to complete trivial tasks. They are key cogs in the everyday operations of surgeons, military leaders, and food safety practitioners. Utilized as a reminder exercise, and comprised of a list of tasks to complete; checklists have become necessary in the food safety industry.
The introduction of the Food Safety Modernization Act (FSMA) reinforced the preponderance of checklists. Much like FSMA, checklists are utilized as a preventative measure, rather than a reactive one, so we do not forget to complete important tasks. "In many ways, checklists are turning out to be the 'head of spear' for the software and technology necessary in the war against food poisoning" says Dan Flynn of Food Safety News.
Whether it's from 'Farm to Fork' or simply the inventory in your restaurants cooler, monitoring and maintaining proper temperatures is instrumental in keeping our food chain and customers safe.
Properly maintained temperatures of produce inhibits pathogen growth and reduces the risk of spoilage. In an industry where efficiency and profit margins are constantly scrutinized, it is important to ensure the quality of your product.
Quality is not the only issue either. Food companies and establishments owe it to themselves and customers to execute temperature control best practices in order to reduce the risk of a foodborne outbreak. We have seen the outbreaks linked to Chipotle and what they have done to their brand and bottom-line. We also know that 1 in 6 American's are afflicted with a foodborne illness each year, so the threat is very real.
Jordan Anderson is the Product Marketing Specialist for the PAR SureCheck platform. Jordan uses his background in sales and marketing to develop key messaging for SureCheck products and to discuss important issues regarding food safety; with the ultimate goal being to educate others on the dangers and consequences of improper food safety practice. LinkedIn