05/16/2019
Trends in E-Commerce Fulfillment for 2019 and Beyond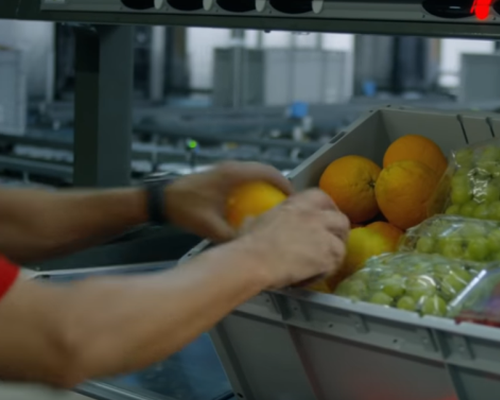 Many consumers prefer online ordering over in-store shopping because they can buy things at times that are most convenient for them and promptly get the goods delivered — sometimes within hours.
However, that last part can't happen if merchants don't have effective e-commerce fulfillment strategies in place. Explore four ways retailers are depending on next-gen retail technology to fulfill online orders promptly.
Robots Filling E-Commerce Grocery Orders
When shoppers place an online order, a picker grabs those items from a warehouse and gets them ready for shipping. However, some companies have experimented with robotic picking systems. This trend is especially taking off in the grocery sector.
Albertsons is the latest grocery store chain to utilize this technology. An enterprise called Takeoff Technologies offers a system that combines the abilities of robotic and human pickers and can pick approximately 850 items per hour. The picking system has artificial intelligence (AI) components, and the stores that use it partner with another service that delivers the goods to a customer's door.
More Smart Speakers Used to Make Fulfillment Queries
It's already possible for customers to use their smart speakers to check the order status of some items, such as those bought from Amazon. In 2019 and the years to follow, there will likely be an increase in skills that allow using smart speakers to get some order fulfillment information from the merchant side.
ShippingEasy, an online order fulfillment platform, recently unveiled an Alexa skill that got beta-tested with nearly 20 clients in Texas. It allows asking questions like, "How many orders do I have?" or to find a specific order and say, "Who is the carrier?"
This addition could be handy for selling things on Etsy or similar sites and keeping track of orders to give detailed information to customers.
​​​​​​​

Autonomous Delivery Vehicles
In 2018, new carriers and delivery methods were among the e-commerce trends of note, and that'll likely continue for the next few years. More specifically, shippers are looking at ways to solve last-mile delivery issues by bringing people their online merchandise with self-driving vehicles. Ford and Toyota are a couple of companies that have autonomous deliveries in their sights.
Amazon is also using a delivery vehicle called Scout that moves on its own but has a human attendant. Once the car arrives, people go out to meet it and watch as a top hatch automatically opens to let purchasers retrieve their stuff.
There's also something in the works called the Robomart that brings an entire store inventory to people. A customer requests a vehicle nearest to where they are, then selects the products they want once it arrives.
These fascinating possibilities are still in the early stages, but they're giving previews of how e-commerce deliveries might change drastically soon.
​​​​​​​

Improved Robot Gripping Systems
Making the robotic grippers for autonomous picking equipment is challenging. That's because items are often oddly shaped and delicate. Any gripper used must hold the merchandise firmly, but not hard enough to break it.
Researchers at the University of California, Berkeley are working on an ambidextrous system that includes various types of robot grippers and uses a reward system taught with data sets to quantify the likelihood that a particular gripper will work with an item.
In one scenario, the picker had two types of grippers and worked from a merchandise pool with up to 25% unseen items. It had a rate of more than 300 picks per hour with 95% reliability for choosing the right gripper for an object.
Like some of the other things on this list, such technology is in its infancy. However, it's good news for e-commerce fulfillment managers that scientists are looking at better ways for robots to handle merchandise without damaging or dropping it.
​​​​​​​​​​​​​​

Things to Anticipate
Consumer preferences have shown that e-commerce is not going away. The trends covered here demonstrate that future e-commerce fulfillment advancements will cater to customers and companies alike.
-Kayla Matthews writes about real-time technology, automation and the Internet of Things for publications like Marketing Dive, IoT For All, PR Newswire and InformationWeek, among other publications. To read more from Kayla, connect with her on LinkedIn and cite this website in your introduction email.