The Truth Behind Retail Success Today: Follow the Consumer's Preferences
Get great content like this right in your inbox.
Subscribe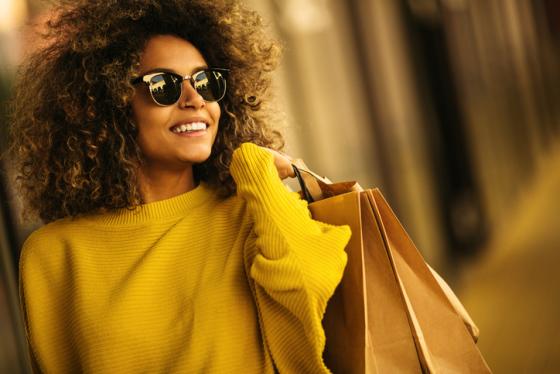 Retail is facing the same technology-enabled upheaval as are many other industries. More than 10,000 stores have closed in the last two years, and omnichannel continues to dominate — leading to fears of a "retail apocalypse."
But according to a recent IDC InfoBrief survey sponsored by DXC Technology,  Winning Over Shoppers in the Digital Age: A Guide for Retailers and CPG Companies, there are plenty of reasons for hope, as long as business owners listen to consumers and invest in the right technology. Shoppers want to buy goods either in-store or online from retailers with a physical presence. They also desire comfort, convenience and an assortment of choices while browsing, trying, purchasing and returning items.
When I attended the National Retail Federation (NRF) conference and exposition in January, I found that the overwhelming consensus among participants was that retailers who act on this insight will transform their business — and prove that a properly-designed brick and mortar store experience, coupled with a superior online experience, is still an excellent and viable choice.  
Survey Results: 71% of customers prefer omnichannel retailers, and brick-and-mortar stores account for 70% of total retail revenue growth.
Most consumers don't know or care what the term "omnichannel" means. They just want to receive their chosen items as quickly and conveniently as possible, and when required, have the choice of returning or exchanging online or in stores.
And even in the age of e-commerce, customers still count on brick-and-mortar shops to fill those needs. According to the survey, over 90% of shoppers say help from store associates is important in feeling confident that they are buying the right products.
But of course, online marketing is a major factor as well. Fifty-seven percent of those surveyed are more likely to go into a store if they first see a web promotion.
As such, retailers who succeed across demographics are those that excel at online and mobile marketing while still offering a wide assortment of choices, coupled with technologically enabled features such as a frictionless experience in-store. Women, families, and baby boomers, as well as middle-income and wealthy households, all want the convenience of a holistic marketplace.                                                                             
Survey Results: 68% of consumers explore and buy in the store, 36% explore online and buy in the store, 32% explore in the store before buying online.
This is a classic case of "different strokes for different folks." Rather than prioritizing one customer over another, retailers must learn every consumer's preference and offer a personalized experience tailored to their needs. Both young and older shoppers who participated in the survey responded that knowledgeable, helpful employees elevate the in-store experience.
But technology is also important to customers of every age. Businesses should employ multipurpose interactive devices that feature product reviews, technical data and customer ratings. Two-thirds of shoppers surveyed desire these customer engagement tools.
Besides accelerating in-store tech tools, retailers must ensure their mobile apps and websites cover the whole consumer experience, by recommending popular items while allowing users to discover and purchase them seamlessly.
Survey Results: 38% of respondents have used personalized convenience services; 11% have used personalized, assisted online shopping services and 8% have bought personalized products or tailor-made clothes "fitted" online.
Consumers increasingly expect a custom shopping experience, and they're starting to adopt next-generation personalized shopping services, such as tailored clothing "fitted" online, personalized, assisted online shopping services and subscription retail or meal kit services. Nearly four out of 10 customers surveyed have used personalized convenience services.
Retailers that continue to offer innovative, tailored and convenient experiences will get ahead. E-commerce players, in particular, have an opportunity to delight customers, with more than half of those surveyed describing their overall online shopping experiences as convenient, quick and simple.
Bottom line: The consumer's journey is what's most important. Shoppers have clearly articulated their needs, so it's up to business owners to listen to them. The retail sector is succeeding now by offering a combination of a superior online experience with a unique, personalized in-store experience – striking the right balance for today's consumers.
 -Vijay Iyer, Vice President and General Manager – Americas, Consumer Industries and Retail, DXC Technology
Vijay Iyer is vice president and general manager of DXC Technology Consumer and Retail Industry group. In this role, Vijay is responsible for defining and executing DXC Technologies strategy in consumer and retail industry, including apparel, food/beverage, alcohol/tobacco, grocery stores, department stores, quick and full service restaurants along with big box retailers.