07/11/2018
Try or Die: 3 Ways Retailers Need to Experiment to Compete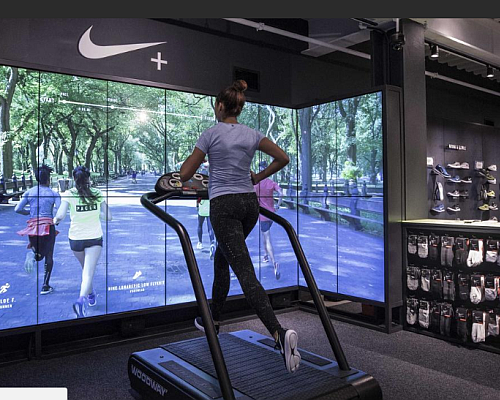 We like convenience. As humans we will buy anything that makes our lives easier, from sliced bread to self-driving cars. In the 1880s, Sears & Roebuck revolutionized the way Americans shopped by offering a massive, 540-page illustrated mail-order catalog - a curated collection - that sold everything from dolls to refrigerators to brassieres. Customers could purchase anything they could dream of, right from the comfort of their living room, and although other mail-order catalogs existed, Sears' was the biggest, most advanced marketing tool of its time. When catalog sales began to flatten in 1925, Sears responded and experimented with its first brick and mortar store. From there, they quickly grew into the largest department chain in the country. Opening that first retail space was a key step in making Sears one of the most successful retailers in American history.
A lot has changed in the last 140 years. The internet has enabled the expansion of the "catalog" to millions of items, and analytic capabilities have enabled retailers to curate personalized collections, anticipating what we want and need, and delivering an unprecedented level of personalized service and convenience.
In the face of this innovation, how can brick and mortar retailers compete with algorithms, Big Data and the convenience of front-door delivery? Just like Sears & Roebuck did generations ago, today's retailers will need to experiment with their physical space and how they sell if they want to capture sales and build strong customer relationships for the future.
Try new store formats and space allocation
Experimenting with new store formats and thinking about innovative ways to allocate space is a win-win for both consumers and retailers. In 2015 Target launched a plan to open small-scale stores on or near college campuses. Designed for quick and convenient shopping for students in dense urban and suburban markets, Target tailored these stores with what college kids need most.
And what do college kids need most? Food. Target's campus stores are stocked with grab-and-go lunch and snack items, Greek yogurt and fruit, along with other college necessities like toiletries, dorm décor, notebooks, headphones, batteries and cell phone adapters, to name a few. The result? So far, so good. Target plans to open 130 of these small-scale campus stores by the end of 2019.
Supermarket shopping has evolved, too. Tinkering with new ways to allocate space, Stop & Shop has created specialty sections in the front of its stores that look and feel distinct from the rest of the space. They feature curated collections of higher-end, niche brands not found in the rest of the store. Not only are these sections merchandised differently, they also feature softer lighting, paneling and more refined fixtures that give customers an elevated experience within the store.
Similarly, in 2006, J.C. Penney began trying out new approaches to space allocation when it launched a partnership with Sephora, offering a store-within-a-store model. It was an experiment that paid off. By the end of 2017 there were about 650 Sephora pop-ups in operation inside J.C. Penney stores across the country.
Think beyond traditional categories into experiential shopping
While bringing Amazon-level personalization to brick and mortars might seem like a Sisyphean task, brick and mortars can present products to their customers in ways that online retailers can't. Studies show that 98% of Generation Z shoppers prefer shopping in stores over online, and this gives retailers a unique opportunity to build excitement while creating an emotional connection with shoppers as soon as they walk through the door.
The Nike flagship store in Manhattan, for example, dedicates substantial real estate to experiential shopping. Its athletic testing center features a treadmill surrounded by a sea of pillows for shoppers to try on shoes and go for a run. Space is even dedicated to a mini basketball court situated in the Jordan apparel section, giving Jordan brand enthusiasts a fun, tactical and positive experience.
Removing merchandise displays to make room for experience might seem counter-intuitive for retailers whose goal is to sell more, but consider the success of consumer electronics stores that have embraced the concept of the "genius bar." Work tables where customers can interact with "mobile experts" has contributed to extraordinary growth for T-Mobile retail stores – in fact, they've opened 1,500 new stores in the last two years nationwide. Allocating valuable real estate to service in lieu of merchandise is an emerging trend.
Learn from your space data
Experimentation is the first half of the equation; analysis and implementation is the second. As retailers experiment with new ways to get customers in the door, it becomes increasingly important to iterate and learn from their data faster than ever before, according to One Door's recent survey of 250 retailers on best practices for "retail winners." Most legacy software fails to account for the specific layouts, floor plans and fixtures of individual stores, which can result in HQ giving directives akin to fitting a square peg in a round hole. Having the right digital tools that allow for a nimble response and seamless communication between HQ and each and every one of its stores is an essential part of the process.
To stay relevant, retailers must be willing to embrace technology and try out innovative approaches to store formats, space allocation and experiential merchandising. Identifying which technologies are best suited to their stores and keeping in-store experience for customers top of mind are a recipe for success.
Tom Erskine is CMO at One Door, the leading provider of cloud-based merchandising execution software. He has over 20 years of experience developing and successfully marketing innovative software technology applications. Follow @onedoorretail.