TWINSET Curates a Sophisticated Customer Experience
Get great content like this right in your inbox.
Subscribe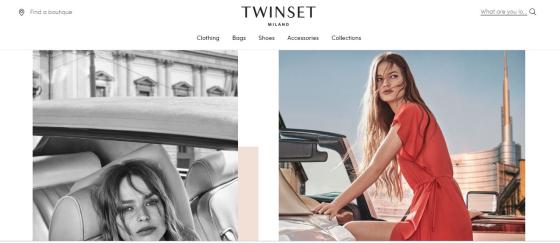 TWINSET curates a unique assortment of women's ready-to-wear fashion, shoes and accessories sold online and across Italian, European and Russian cities. As the company continued to grow, they knew maintaining harmony between delivering high-quality clothing and excellent customer service was essential. With Oracle Retail's modern point of service (POS) technology, TWINSET can open more stores that meet international requirements, while delighting sophisticated shoppers with associates that are informed and ready to help.  
Oracle Retail Xstore Point-of-Service will empower TWINSET associates to deliver on the brand commitment in store with inventory visibility, customer intelligence, and seamless transactions.For example, from a tablet, an associate will be able to easily pull up a customer's recent transactions to get a sense of their style and make suggestions on new merchandise or easily order an out-of-stock item from the website and have it shipped directly to the customer with no hassle.
"We want our consumers, the brand and our associates to be in harmony when they enter the store. By putting intuitive and modern technology at our associates' fingertips, they can focus on the customer and delivering a seamless omnichannel experience," said Federico Tamburini, IT & Logistic Director, TWINSET. "Oracle also enables us to quickly roll out new boutiques by leveraging the international and localization capabilities inherent in the solution."