Ulta Beauty's Growth Slows, But There's Still No Stopping It
Get great content like this right in your inbox.
Subscribe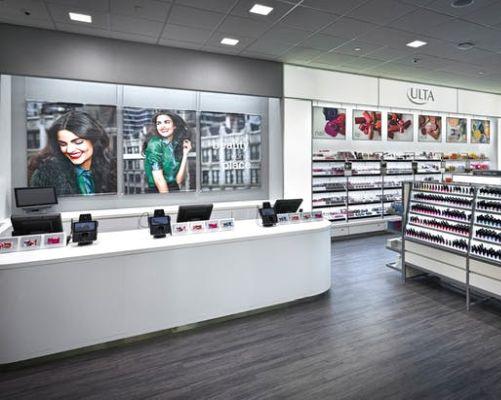 Ulta Beauty's growth may have slowed, but it is still growing both online and in-store.  Total sales grew 15.4% in its second quarter of 2018. E-commerce sales spiked 37.9%, which now account for 9% of total company sales.
Yet the retailer's comp sales growth has slowed. Comparable sales were up 6.5%, compared to an increase of 11.7% in Q2 2017. 
"The Ulta Beauty team delivered a strong performance in the second quarter, reflecting rapid growth in prestige boutique brands, mass cosmetics, skin care and fragrance, offset by continued moderation in the growth rates of a few of our large color cosmetics brands," said CEO Mary Dillon. "Our flexible business model continues to support healthy retail comps, excellent new store productivity, and high growth for Ulta.com, resulting in significant market share gains across categories."  
Online the retailer benefited from a rise in traffic rose close to 40%, with mobile traffic up 50%.
"We continue to drive significant growth with online-only brands and online-only promotions," noted Dillon. "Our store-to-door program that allows guests to order online in our stores and have products shipped to their homes continues to exceed expectations, particularly with brands that aren't available in every door, such as ColourPop, MAC, and several digitally-native brands that are in high-demand, but in limited distribution."
On its website, the retailer has driven engagement with content, such as its recently launched foundation finder feature. Dillon said the company is continuing to see success from online content programs like its "monthly fragrance crush" and "Skinfatuation," which focuses on a key skincare trend each month, and is testing personalization initiatives.
Ulta also recently implemented an order management system that enables future omnichannel capabilities such as buy online, pickup in store. Omnichannel customers have been a boon for Ulta, representing 10% loyalty members.
"We continue to grow awareness of Ulta Beauty as the beauty destination and authority in many ways," said Dillon, including through digital partnerships, which "utilize influencers, social media and high-impact display placement." These include POPSUGAR, Refinery29, and Bustle, as well as new Hispanic media partnerships with Mobvious, HCODE, Hola and CaféMedia.
In stores and later this year Ulta will attract a younger crowd likely with an exclusive partnership with Kylie Cosmetics launching in all stores and online.
"Kylie Jenner is a highly influential force in the beauty industry," said Dillon. "This brand addition is yet another example of successful, digitally-native brands valuing a brick-and-mortar partnership with Ulta Beauty to extend their reach with consumers."
Ulta also managed to grow its Ultamate Rewards loyalty program to 29.5 million active members in the quarter, a number that represents a 15.5% year-over-year increase. 
"We've worked hard over the last five years to really diversify our demand levers and tools," said Dillon. "And we always have the ability to pull different levers with an increasing focus on using our loyalty program or CRM program– and it's allowed us to really balance the mix and invest in things like advertising and PR and social media."