12/04/2018
Understanding Gen Z Habits to Help Boost Sales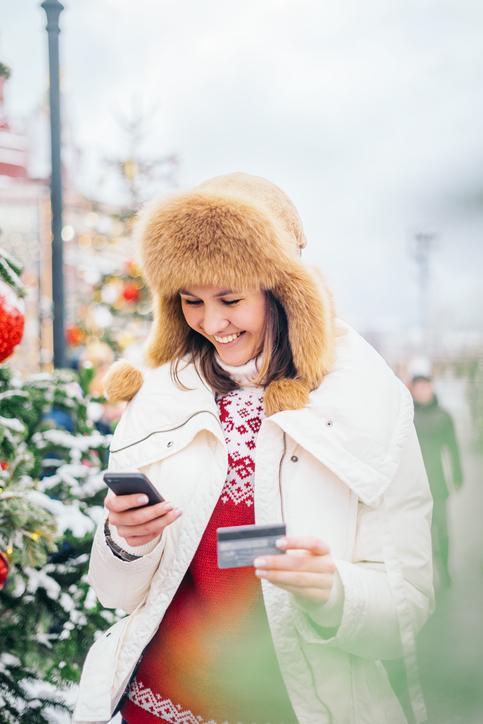 Every year retailers spend hours planning campaigns to effectively market holiday sales to different consumer age groups. However, this year retailers are spending a little extra time focusing on Generation Z shoppers.
Generation Z (Gen Z), the newest emerging consumer group born after the mid-1990s through the early 2000s, is set to reach 2.6 billion by 2020 and is poised to hold $44 billion in purchasing power. They're the digital natives who came of age with smartphones, online shopping, Instagram, Snapchat, and YouTube, and whose tastes, habits, and buying triggers are disrupting the retail industry.
While this demographic is engulfed in digital technology, recent data from an exclusive Profitect survey of more than 1,000 Gen Zers nationwide showed that only 23% of Gen Z consumers prefer to shop online only. This finding, which goes against the impression that Gen Zers spend the majority of their lives on their mobile devices and laptops, shows that retailers' strategies this holiday season need to revolve around getting them into the store and improving their overall in-store experience via an aligned omnichannel strategy. But strategizing shouldn't stop with the initial sale; retailers also need to strategize when it comes to returns, too.
Get Them to the Store!
Shopping during the holiday season is nothing less than a phenomenon and most shoppers prefer to avoid the traffic and long check-out lines during Black Friday sales and last-minute holiday gift shopping. Not Generation Z. They view shopping as a social experience with 46% of Gen Z respondents noting browsing in-stores is their biggest influence when shopping.
Retailers that cater to this preference and create a seamless, enjoyable in-store experience will win out this holiday season. One of the easiest ways for retailers to attract to Gen Z shoppers is to tap into their digital habits. Brushing up on trending Instagram influencers, both macro (traditional celebrities) and micro influencers (the new digital influencers) and hosting a meet-and-greet during peak shopping times is a great and easy way to attract Gen Zers to your store over competitors.  
According to the survey, 67% of respondents noted they are likely to add more items to their shopping basket based on their feelings at the time. Moreover, an additional 40% said that in-store displays influence them to add items to their basket. At the meet-and-greet, retailers can tap the Instagram micro influencers to pick out a few of their favorite products and offer select discounts that could push Gen Z shoppers to pull the trigger on an item and increase overall basket size.
This is critical information. By knowing these preferences, retailers can ensure they have the right products and influences in the right place to capitalize on Gen Zers emotions and increase shoppers' baskets.
Embrace the Return
Returns have often been viewed as a nemesis for many retailers. When a product is returned or exchanged, not only does the retailer experience additional supply-chain costs, but often the item cannot be resold at the original price due to damage, wear and tear, or seasonality. However, Gen Z is opening up a door for retailers to embrace returns.
As an example, say a Gen Z shopper has a themed party coming up and purchases the same shirt in two patterns, never intending to keep both - is this as bad as it seems for retailers? Likely not. This same shopper - because she prefers to go to the store rather than deal with repackaging something and heading to the post office - heads into the brand's brick and mortar location or a network of partner stores that are close to her. While the shopper is there, she notices a buy one, get one promo on jeans and a graphic tee she needs to buy for her daily wardrobe -- resulting in an additional traffic conversion.
This trend is common for Gen Z shoppers, since 65% of Gen Z respondents prefer to make returns in-store rather than mailing the item back. This insight directly correlates to creating an enticing and improved in-store experience, giving retailers the opportunity to tap into Gen Zers impulsive nature to generate either even exchanges or additional purchases. This makes returns a way for retailers to ease the additional supply-chain cost burden - and maybe even turn a profit off the original sale. With almost half of Gen Zers choosing convenience, especially when returning, more retailers should consider offering pickups and returns through their network of partners as well as their own brands. Amazon was quick to exploit this advantage, while other retailers like Ascena with multiple brands are well-poised to reap these rewards.
Don't Forget About Omnichannel
Gen Z shoppers have more options than ever, and they know how to get what they want when they want it — whether in-store, on the website, or through social media platforms on their mobile device. Knowing that, it's critical for retailers to develop effective omni-channel experiences that meet the expectations of a younger, more digitally immersed generation.

Picture a Gen Z shopper, after receiving a text invitation to dinner, realizing she has nothing to wear that night. In a frenzy, she goes online to pick out an outfit to buy online and pick up in store after work. In her email confirmation, the retailer included a 20%-off coupon for in-store use only.  Once she's in the store, while in line to pick up her order, she sees a clutch on sale that will match her outfit for the night perfectly. With the additional 20%-off coupon, she grabs it without a second thought and adds it to her bill.
The importance of creating a seamless and effective omnichannel experience for this generation is a huge differentiator, since over 85% of Gen Z respondents check a product's in-store availability online before purchasing. Making the omnichannel a priority across a retailer's organization will be critical for continued success in reaching the Gen Z population.
Analytics are Key for Future Success
Capturing Gen Zers' attention and sales will not happen overnight. It requires a lot of time, data, and research to understand the habits of this generation. Capturing data can only get retailers so far when trying to reach Gen Z shoppers or any other customer. Analyzing and acting on the data will allow retailers to pick up on changing trends quicker and pivot in near-real time, so as not to lose out on potential sales. With this increased visibility, retailers can gain a better understanding of the shopping habits and buying triggers of this generation, ultimately helping increase profit margins.
-Guy Yehiav, CEO of Profitect