05/14/2019
The Vitamin Shoppe Takes Its Customer Experience to New Heights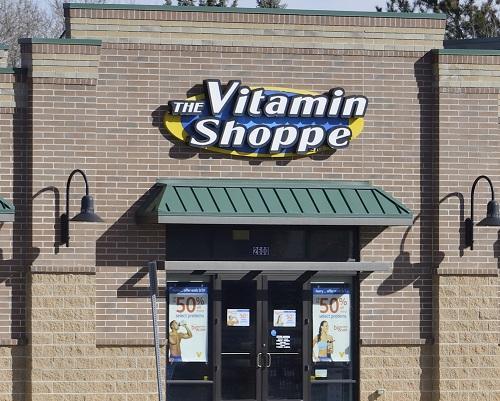 The Vitamin Shoppe, an omnichannel specialty retailer and wellness lifestyle company, is successfully leveraging retail technology as part of its ongoing advancements in omnichannel innovation and customer loyalty.
The Vitamin Shoppe leverages Aptos solutions, including Aptos Store for point of sale and Aptos CRM, to achieve this. An Aptos customer since 1998, The Vitamin Shoppe continues to bring innovations to its customers, including the recent nationwide launch of its new Healthy Awards loyalty program. Following a successful pilot, the program has been rolled out across the retailer's 770 stores and offers all members greater earning potential, more exclusive benefits and flexible rewards.
"We took a completely fresh look at how we could have a greater understanding of our customers' needs by personalizing and enhancing our loyalty program," said Stacey Renfro, EVP and chief customer and digital officer, The Vitamin Shoppe. "We are inspired by our customers, and are committed to finding ways to celebrate the incredible strides they make toward their goals."
Vitamin Shoppe is taking transformative actions to closely align its business with evolving customer needs. This includes more personalized experiences that are fully integrated and seamless across channels, including The Vitamin Shoppe's stores, website and mobile app.
Through the use of Aptos CRM, the retailer combines activities from all channels to create a 360-degree view of each customer. Access to customer information, including real-time rewards, is available to The Vitamin Shoppe associates to enhance customer service experiences, including in-store checkouts. Associates can now quickly and easily add new customers to the loyalty program at the point of service.
Following the loyalty program launch, the retailer will next pilot Aptos ONE, a microservices-based SaaS platform that will augment and extend its existing Aptos Store capabilities. The platform, designed to help retailers deliver the fluid and unpredictable journeys that today's shoppers demand, supports The Vitamin Shoppe's commitment to innovation.