Voice Technology: It's Time To Get Personal
Get great content like this right in your inbox.
Subscribe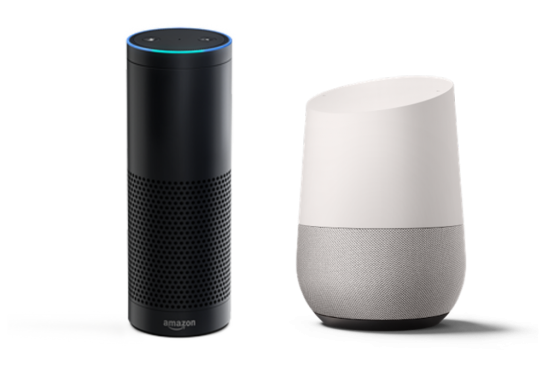 So far, 2018 has been an incredible year for retail technology. Artificial intelligence is everywhere, and with it, companies like Google and Amazon are relentlessly innovating the way consumers interact with products. The biggest focus at hardware events has been voice assistants, which will revolutionize the retail industry.
It is evident that voice technology is at the forefront of every retailer's mind. It is estimated that by 2020, 50% of all searches will be done by voice alone. With consumer adoption underway, now is the time for retailers to figure out what it will take to succeed. The answer is simple: personalization.
Unlike smartphones, computers and tablets, voice assistants lack a visual interface, and for that reason, they are unforgiving when it comes to accuracy of results. Gone are the days of shopper patience when sifting through search results. Sitting and listening to your voice assistant list nearby restaurant after nearby restaurant will feel drawn out, painful, and to be honest, incredibly frustrating.
The key to providing a seamless customer experience with voice technology is twofold. First, there is only one answer. Second, you need to draw on past behaviors and orders to get that one answer right. In this case, your voice assistant might respond with "your favorite pizza restaurant, Gino's, is open until 10 pm. Would you like to order your usual, large pepperoni pizza? Or would you like us to recommend another popular restaurant close by?" A personalized experience is paramount.
Personalization isn't new. We know that shoppers prefer companies that recognize them by name, offer relevant recommendations and remember their purchase history. However, voice technology presents a unique challenge that will require a more precise level of personalization than ever before.
For some retailers, especially those in grocery and beauty, the SKU count is so large that even if the shopper's query is specific, they are still left filtering through hundreds of products that could be a potential match. In this case, it's even more crucial to narrow the margin of error and offer the right search result. Retailers can do this by connecting their loyalty program to their e-commerce platform in order to understand past habits and purchases, both online and in-store, and then combine that data with 1-to-1 personalization technology to successfully match the shopper's query.
For retailers who can't offer this level of personalization, voice search will make it glaringly obvious. For those who can, they will not only succeed in this new era of voice search, but they will drive stronger brand loyalty and merchandising opportunities than ever before.
Do you have what it takes to get personal?
Diego Maniloff is the VP of Tech Innovation at Unata, the leading provider in 1-to-1 digital solutions for grocers. Learn more at www.unata.com