Walgreens' Digital Initiatives Continue Despite $1.5 Billion in Cost Cutting
Get great content like this right in your inbox.
Subscribe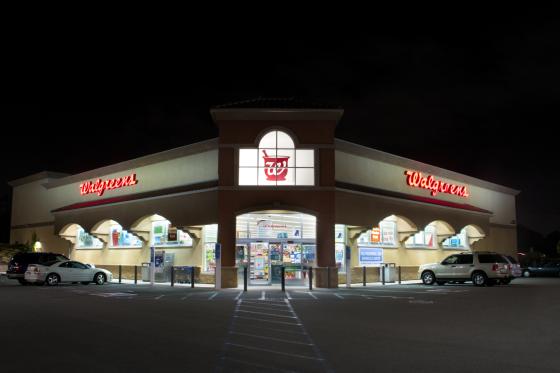 Walgreens Boots Alliance had a tough quarter, which resulted in shares plummeting 13% on April 2nd, the biggest decline since August 2014. Now the drugstore retailer said it will cut costs by more than $1.5 billion annually.
The company said it sees an opportunity to reduce annual IT cash spend by $500 million down to $600 million, split between OpEx and CapEx.
"In the short term, we plan to selectively invest part of the savings to build out new customer digital propositions," noted James Kehoe, global chief financial officer. "However, we will expect each project to drive incremental value and benefits, thus, creating a virtuous cycle."
The company plans to invest approximately $1 billion over the next three years. Of the $300 million per year, 40% will be on digital initiatives and the digitalization of the company, which will be put towards improving execution in pharmacy, retail, and back-office. The reaming 60% will go to partnerships.
Walgreens currently has two large programs underway in the U.S.
Its retail finance transformation, which effects the front of store plus the back office, is expected to be complete by end 2020. Its RxRenewal project, a renewal of all of the pharmacy systems, is "much more integrated" with the company's digital journey and will take "a number of years" to complete, according to Kehoe.
The renewal involves work on creating transparency at the point-of-care, in both the doctor's office and the pharmacy, to have a "more open network," according to Alex Gourlay, co-chief operating officer and president.
"We've been working this opportunity for three years now I think it is, and we remain convinced, that these models will be very important to the future as more demands are placed on price visibility and more patients are paying more and more out of pocket for the drugs," he noted.
In addition, Walgreens reported in its earnings call that the Microsoft teams are on-boarded. Walgreens and Microsoft Corp. announced in January they joined forces to develop new health care delivery models, technology and retail innovations aimed at improving the future of health care. 
"They are physically present in our offices and we have moved quickly to consolidate our internal digital teams to create a single team under an experienced chief digital officer," said Gourlay. "We have put in place new action plans for both pharmacy and retail. In pharmacy, we have created a dedicated accountable team to drive volume through our partnerships with payers in the marketplace. This will allow the rest of the team to focus on operational effectiveness in our core pharmacy business delivering our vision of a modern pharmacy, driving efficiency and maximizing opportunities through outcomes based reimbursement."
Additionally, Walgreens has upped its store optimization program from 600 stores to approximately 750 stores, according to Gourlay.
"Parallel to this, we are undertaking a comprehensive review of Walgreens store networks to address specific underperforming stores," he said.