Walgreens Invests In New Technology and Personalization
Get great content like this right in your inbox.
Subscribe
Walgreens Boots Alliance, Inc. said the company is making big investments in updating and upgrading its technology.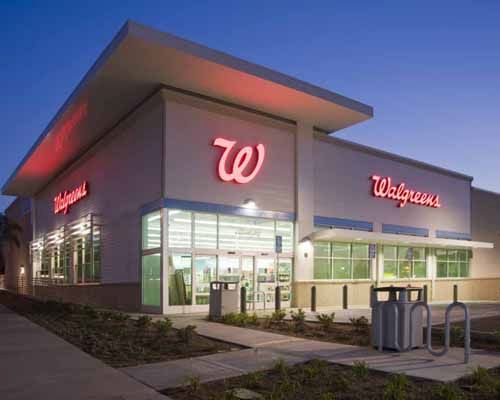 "We will have a completely new system in a few years," said Executive Vice Chairman and CEO Stefano Pessina. At that point, Pessina said the drugstore company will be able to make another jump in the organization of its stores and enter the third phase of development for the company.
Pessina said Walgreens has achieved the level of synergies and cost reductions it planned as a first phase substantially earlier than promised, and noted, "at the end of this year we will have for sure better numbers then even we were expecting."
Now the company is going back and refining the work it has done and will focus on Walgreens and the stores.
"We have done important things in the stores," said Pessina, "we have improved the supply chains, we have changed or started to change the mindset of people, focusing more on the customers, and we have started to collect information and data on our customers in order to understand better what they wanted and what we could do for them."
Now, said Pessina, it's time to put all these things together and to reorganize the stores. Walgreens will analyze which categories are really of interest for its customers and is already focusing more on health and beauty. It is also trialing many different partnerships, which it will roll out the successful outcomes of. The combination of these things will give a new look to stores.
The company will simplify these stores so customers can find products more easily, using data Walgreens has been collecting the last three years to edit the products.
"So we're not slowing down here, said Alexander Gourlay, Co COO. "We're actually speeding up."
George Fairweather, EVP and Global CFO, describe Walgreens as having a "mature digital organization for retail" and said the company is making moves now to shift spending over time towards digital and personalization. Based on data it will be making strong moves in the next 18 months to do that.
Rite Aid
The company also recently announced the proposed purchase of 2,186 stores from Rite Aid together with warehouses and inventory to support those stores, assuming the real estate obligation, but not any debt. The deal is also expected to give significant cash tax benefit and  deliver synergies in excess of $400 million per annum within three to four years of the initial closing.
The stores the company is proposing to purchase are expected to create the opportunity for optimization of Walgreens expanded network and greater efficiency above and beyond the synergies that deal is expected to deliver.
Amazon
On the heels of news about Amazon and Whole Foods, Pessina said that he doesn't think Amazon will get into the pharmacy market in the near future, "because they have so many opportunities around world and in many other categories, which are much, much simpler than healthcare which is very regulated business and also it's a business which in industry where the consolidation has been really quite significant."
He said Amazon is a very good and very rational team.
"I believe that at the end this will not be their priority. Having said so, if we were wrong and our belief was wrong, I believe that at the end of the day, we could find our goal in the new environment and we wouldn't exclude to partner with them," Pessina said and noted Walgreens would analyze the new situation of the market and adapt itself if this ever occurred.