09/20/2017
Walgreens' Purchase of Nearly 2,000 Rite Aid Locations Finally Approved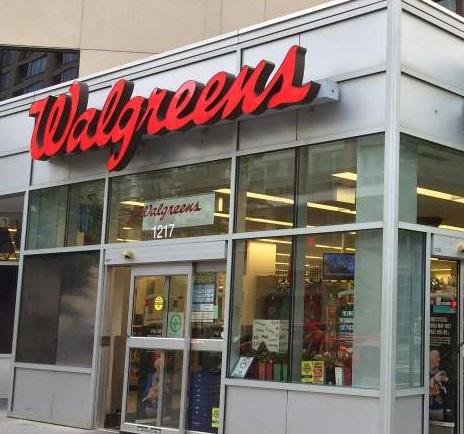 Walgreens Boots Alliance has secured regulatory clearance for the purchase of 1,932 Rite Aid stores, three distribution centers and related inventory for $4.3 billion.
The deal has been in the works for a long time and has gone through various incarnations. Originally, two years ago Walgreens announced it would purchase Rite Aid outright for $17.2 billion. The FTC eventually blocked the deal due to anti-trust concerns and Walgreens, Rite Aid and the federal government have been negotiating over the past two years to come up with a solution that will allow Rite Aid to divest its holdings without butting heads with anti-trust regulations. In early summer, Walgreen's announced that it was no longer pursuing the outright purchase of Rite Aid, but rather the acquisition of around 2,000 of its stores.  
This latest proposal has received the seal of approval for the FTC and the purchases are expected to begin in October and be completed by spring 2018, with all 1,932 stores eventually being rebranded as Walgreens locations.
"This is a significant moment for our company, and we are excited about the opportunities this agreement will deliver for our customers and patients, employees and investors," said Walgreens Boots Alliance executive vice chairman and CEO Stefano Pessina. "Combining Walgreens retail pharmacy network with a strong portfolio of Rite Aid locations is expected to help us achieve enhanced, sustainable growth while enabling us to broaden our reach and provide greater access to convenient, affordable care in more local neighborhoods across the United States. We are confident in the path ahead and look forward to working together to shape the future of healthcare and deliver on the full potential these stores bring to our network."
The stores are located primarily in the Northeast and Southern United States, and the three distribution centers are located in Dayville, CT; Philadelphia, PA; and Spartanburg, SC. The transition of the DCs will not begin for at least 12 months.
Walgreens expects to realize more than $300 million in annual synergies within four years. The addition of the nearly 2,000 stores will bring Walgreen's store count to over 10,000 making it the largest pharmacy chain in the U.S.