Walgreens' Sees Pharmacy Sales Soar Thanks to Digital Transformation
Get great content like this right in your inbox.
Subscribe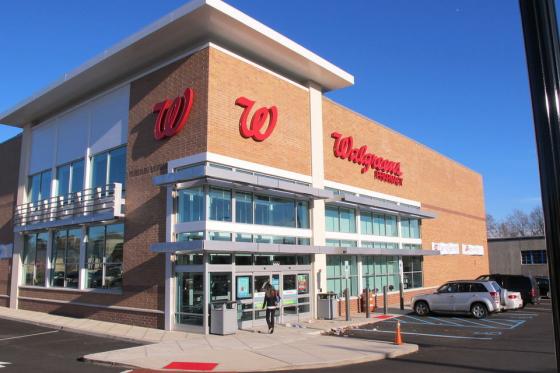 Walgreens Boots Alliance, Inc.'s digital efforts are beginning to pay off. More than 20% of Walgreens retail refill scripts were initiated through digital channels in the drugstore retailer's first quarter of 2018.
George Fairweather, executive VP & global CFO, noted this demonstrates "the impact of the work that we are doing to improve our digital capabilities."
U.S. pharmacy total sales were up 14.1% for the retailer, as it reached a "significant milestone," surpassing 1 billion scripts for the first time.
"This growth in script volumes led to our reported market share of retail prescriptions in the quarter on the usual 30-day adjusted basis being 20.6%, up approximately 110 basis points over the year-ago quarter," noted Fairweather.
Walgreens' mobile app has been progressively enhanced and has reached more than 50 million downloads since its launch. The mobile app also boasts a 5-star customer rating in the U.S. Apple app store.
Cash capital expenditure in the quarter was $378 million as Walgreens continues to invest in key areas to develop its core customer proposition, including upgrades to its IT systems.
As Walgreens moves closer to completing its Rite Aid transaction, during the latter part of the quarter, it acquired 97 Rite Aid stores. The company is acquiring 1,932 stores in phases, with completion anticipated in the spring. This will be followed by the transfer of the 3 distribution centers at a later date. The drugstore operator also plans to close approximately 600 stores and related assets over an 18-month period, beginning in spring 2018.
In 2018 Walgreens will also deploy its first pilot stores, which incorporate the tests and learnings from pilot studies it has been doing for a few years. Walgreens tested numerous areas, including merchandising, format, supply chains, beauty propositions and "a number of new initiatives and partnerships." The pilot stores will incorporate this into a single store format.
"We will study the results in depth and fine-tune the format before rolling this new concept out under the ongoing store rejuvenation initiative and within our current capital plan," said Stefano Pessina, executive Vice chairman & CEO. "However, this is about much more than just our retail offering. It is about rethinking and redefining our presence in and relevance to the communities we serve, and that requires us to rethink our supply chains, the services we offer to our customers and how we deliver those services."
Walgreens will provide more details on its single-format trial later this year, said Alexander Gourlay, co-chief operating officer, but he noted as Walgreens develops its ability to use data in the front end, "we are very confident as we re-merchandise and simplify and make sure that we have a differentiated offer."