07/02/2018
Walmart Adds 3D Virtual Online Shopping and Buy the Room Features
Walmart rolled out its website redesign in May and launched its new home experience back in February. Now the mega retailer is adding two new ways for customers to browse and discover its home assortment.
3D Virtual Shopping Tour

 
Walmart is testing a new experience that enables customers to take a virtual shopping tour of a curated apartment showcasing nearly 70 items from both national brands and our private label offerings. As shoppers virtually explore the apartment, customers click on different products in each room to get more information. Check it out here: Walmart.com/virtualroomtour.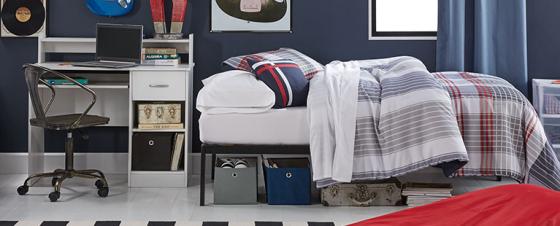 Buy the Room
Walmart is  introducing a completely new way for customers to buy an entire look quickly and easily. For the first time, Walmart is making it possible to add a group of items to cart to buy a complete look.
Initially, the retailer will offer five curated collections with each room featuring up to 20 of the most sought-after items college students search for and purchase.