06/14/2017
Walmart CFO Discusses the Retail Technology Changing How it Works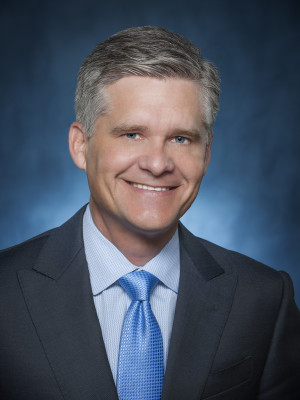 In a fireside chat, Brett Biggs, EVP and chief financial officer of Walmart, participated in the dbAccess Global Consumer Conference in Paris on June 13. Biggs discussed how the company has been investing in both front-facing technology as well as back-end technology to help Walmart work differently as a company.
"As we look at leveraging expenses, that kind of technology is really important for what we do going forward, and you've seen us make decisions," he said.
For example, the mega retailer has been laying the foundation for its e-commerce and putting money into the systems that run it. Walmart put in five fulfillment centers, which allows for things like two-day shipping and Walmart's dramatic increase of the marketplace on its website.
"So back about a year ago, we had around 10 million items online," said Biggs. "Now, we have over 50 million items online. Now, 50 million still not as much as some of our competitors would have. The difference between 10 million and 50 million is a big difference. Over time, I think, we'll figure out what the right number of skews would be online."
Biggs also noted that the company has been able to accelerate its pace thanks to the team that Jet's Marc Lore has brought with him from the acquisition, along with the walmart.com team. The company has been working on things like its pickup discount, where Walmart gives shoppers a discount to pick up items in stores that were ordered online. According to Biggs, it works for the company because the most efficient way for Walmart to get a good delivered is to the store by sending full truckloads palletized.
"It gives the customer good value and also gets you in our stores, one of the types of things that only we can do," said Biggs.
"The trial of associate delivery is something that, again, we think that only we can probably do and have the scale to potentially do it at scale at some point. All those things are unique to us and that's what we want to focus on. We want to play our game, which is the combination of these businesses."
Biggs noted that Jet and walmart.com are separate today, and Jet has a different customer base, a little more urban and higher income. He said the interesting thing about having another website, in addition to several more with Moosejaw, Shoes.com and ModCloth, is it gives the company a way to test things as "you can try things with a brand that you may try on one brand, you may not try on the other."
"But Jet from a technology standpoint, from a talent standpoint, from a capability standpoint, I think, from a customer standpoint, was a differentiator for us, and that did accelerate some things that you've seen us do at walmart.com."
Online Grocery
Biggs noted Walmart has around 700 stores now on online grocery, which is still a fairly small part of its overall business, but that the effort has "given us a bit of a halo impact" as busy moms with kids in the backseat don't want to come in the store. They are able to build a grocery online and have it placed in their trunk by associates.
"We're trying to make it even more efficient. As we put it in the new stores, we're making sure that the sight lines are good. The drives are good. And as we build new stores, a big part of what we do is look at the pickup element of the store."
As retailers struggle to make e-commerce and brick and mortar symbiotic, Biggs said Walmart is very thoughtful about how to serve the customer as it builds stores.
"It's not just where there's a place to put a store," he said. "If we put a store there does that help us with our e-commerce strategy? Does it help us with our online grocery strategy? It's a little bit of a different discussion, as you would expect, than five years ago."