Walmart to Fold Jet Into Its Own E-Commerce Operations
Get great content like this right in your inbox.
Subscribe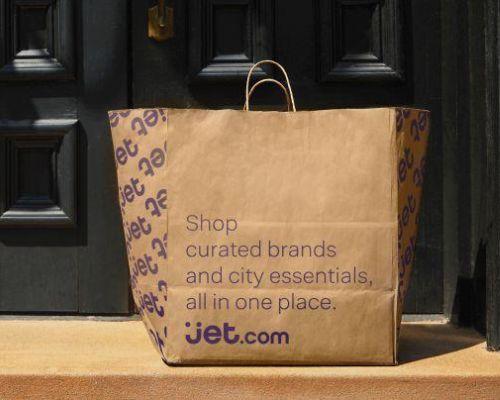 More than two years after Walmart bought Jet.com, the retailer plans to fold Jet into its e-commerce operations and reposition the business, Marc Lore, president and CEO, Walmart eCommerce U.S., announced in a blog post. 
Jet has functioned as a separate brand within Walmart, as well as a driver of e-commerce innovation. After the acquisition, many Jet and Walmart teams merged to become one, which Lore said led to new private label brands and retail tools like FlightDeck, to put data at merchants' fingertips, a new baby registry, and PetRX.
Walmart will now merge the rest of its Jet teams, including Retail, Marketing, Technology, Analytics, Product, within Walmart. With the change, Simon Belsham will step down as president of Jet. 
"With the teams creating synergy and Jet becoming even more focused, we don't have the same need for a dedicated leader, so Jet president, Simon Belsham will be supporting the Jet transition through early August," Lore wrote. "Simon has been critical in repositioning Jet to reach urban customers. His steadfast leadership, deep knowledge of the retail industry and passion for our associates and customers had a positive impact on our organization. I can't thank him enough for all he has done and appreciate his leadership and contributions."
As Belsham steps down, the strategy and management of Jet will sit under Kieran Shanahan, who will continue to oversee the Food, Consumables and Health and Wellness Categories for Walmart eCommerce.
Kieran began his Walmart career with Asda, eventually leading all of its e-commerce operations. He joined Walmart eCommerce in 2014 and led the build out of the US Online Grocery service before transitioning to merchandising roles within Walmart US.
"This natural progression of integrating an acquisition, allows us to fully leverage Walmart's assets for Jet and leverage Jet's talent for Walmart," wrote Lore.
Walmart has positioned Jet to help it hyper focus on urban markets where the retail giant lacks stores. Last Fall Jet underwent a relaunch and started to offer three-hour, same-day scheduled grocery delivery in New York beginning through Jet's City Grocery Experience.
"Jet continues to be a very valuable brand to us, and it is playing a specific role in helping Walmart reach urban customers," wrote Lore. "The focus has largely been on NY so far, and we're looking at other cities where we might bring together Jet's expertise and the scale and operating model of Walmart. More to come on that."