Walmart Gears Up For Same-Day Delivery with Latest Acquisition
Get great content like this right in your inbox.
Subscribe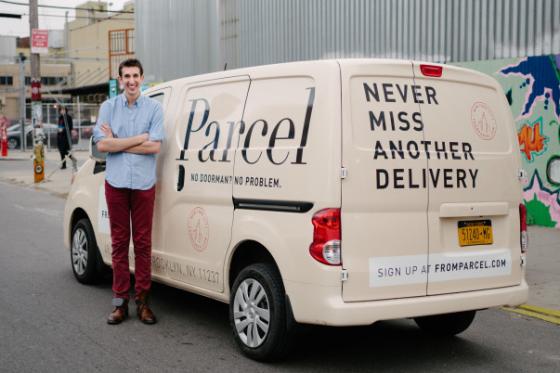 Walmart just bought Brooklyn-based delivery company Parcel, as it gears up to offer New York shoppers same-day delivery on orders including fresh and frozen groceries.
The same-day and last-mile delivery company specializes in perishable and non-perishable delivery to customers in New York City.
"Parcel is a proven leader in e-commerce package delivery, including taking fresh, frozen and perishable food, the last mile – that is, the last step in the shipping process as products make their way from a fulfillment center to your door," said Nate Faust, senior vice president, Walmart U.S. eCommerce Supply Chain, in Walmart's blog.
According to Faust, Jet has been testing free same-day delivery of certain orders to customers in New York City and Walmart plans to leverage Parcel for last-mile delivery to customers in New York City – including same-day delivery – for both general merchandise and fresh and frozen groceries from Walmart and Jet.
Parcel currently delivers packages the same day, overnight and in scheduled two-hour windows. It has partnerships with several meal kit, grocery and e-commerce companies, and has delivered more than 1 million meals in the past two years.
"They've built a technology platform from the ground up to automate their operations and provide clients and customers with live updates throughout the delivery process," said Faust.
Using routing algorithms, a fleet of leased trucks, and an employee-based workforce, the company sorts and load packages for delivery routes from a warehouse in Brooklyn where Parcel receives packages destined for customers throughout New York City.
"New York City is the top market for both Jet and Walmart.com, and because of the density of the area – along with the proximity of our fulfillment centers – it's the perfect place for high-impact innovation," said Faust. "This acquisition allows us to continue testing ways to offer fast delivery while lowering our operating costs."
Walmart has been testing all sorts of delivery options in the last year, from a grocery ATM and associate delivery to in-fridge delivery and more.
"Customers' expectations around delivery and what is possible have changed significantly in the past couple of years," said Faust.  "Whatever they need and however they'd like it, we aim to provide – including the ability to offer last-minute ordering with same-day delivery service."