Walmart Revamps Returns
Get great content like this right in your inbox.
Subscribe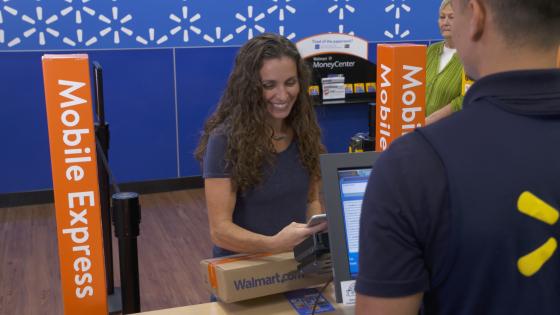 While news of late has been of Walmart focusing on delivery, the mega retailer is now turning its attention to speeding up returns.
Walmart will introduce Mobile Express Returns in November for items sold and shipped by Walmart.com. The new service will allow customers to use the Walmart App to initiate a return, Once in the store they will complete the process by scanning the app's QR code in the Mobile Express Lane and dropping off the return with an associate. Refunds will be credited to customers' payment account as soon as the next day.
The service will add store purchases as eligible items to return in early 2018. Walmart is also working to create a similar streamlined returns process for items sold by third-party sellers on Walmart.com.
"We know that returning an item and waiting for a refund, especially for a product purchased online, isn't always seamless, so we've completely transformed the process for our customers – whether they are shopping in stores or at Walmart.com," said Daniel Eckert, senior vice president, Walmart Services and Digital Acceleration, Walmart U.S. "By leveraging our physical stores and the Walmart app, we're changing the returns game in ways that only Walmart can do. Throughout the year, we've added features to our app to make it an even more powerful, time-saving tool for our customers shopping online and in our stores; Mobile Express Returns is our latest enhancement."
Additionally, as early as December, customers returning select items will see an option in the Walmart app allowing them to instantly receive their refund without even making a trip to the store to physically return the item. This offer will initially be available on select household items, such as shampoo and color cosmetics, with other items to be added over time.
This is the third Mobile Express offering announced this year by Walmart and comes at a time when the retailer is doubling-down on innovation within the app to deliver a more integrated shopping experience. Mobile Express Money Services is now available chainwide and Mobile Express Pharmacy will be available nationwide later this year.
In addition, according to a study by InfoScout, Walmart Pay now ranks as the No. 2 mobile wallet, despite launching chainwide only 16 months ago, and now offers customers instant access to their Walmart credit card.
For more on this check out Retailer Leader's article "Walmart reinvents returns."