Walmart Takes Employee Engagement to the Next Level
Get great content like this right in your inbox.
Subscribe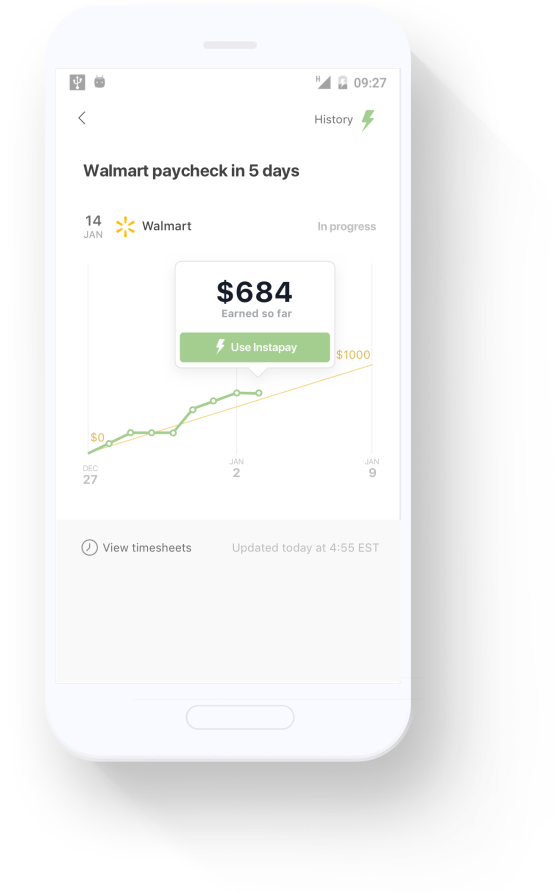 Walmart has joined Silicon Valley-based financial technology startups Even and PayActiv to launch digital tools for its 1.4 million associates nationwide. The tools for personal money management, financial planning and on-demand access to earned wages are available to Walmart employees through the Even app, available for both iOS and Android devices.
The joint solution allows Walmart associates to automatically plan ahead for bills and savings goals, eliminating the work of figuring out how much money is okay to spend. When unexpected expenses occur, associates can access earned wages ahead of scheduled paychecks using an "Instapay" feature, providing greater flexibility and helping them avoid overdrafts, high-fee funding or credit options.
"Traditional approaches to workforce well-being often focus solely on physical health, but we know from listening to our associates that financial well-being is just as important," said Jacqui Canney, Chief People Officer, Walmart. "We're investing to give our people financial tools that help provide more stability in their lives, which we believe will empower them to be all they can be when they are at work serving our customers."
Walmart will cover the entire cost of Even's automated financial management tool for both hourly and salaried associates, and will ensure associates can use Instapay up to eight times per year for free. Should associates need to use Instapay more frequently, Walmart will subsidize the additional Even subscription required to do so. The financial management and Instapay features will be available to all Walmart, Sam's Club and Walmart e-commerce associates.
"Money management is something people across every income level struggle with, in large part because they don't have access to good tools," said Jon Schlossberg, CEO of Even. "In real life, if you want to get ahead, you've got to make a financial plan, and also have a way to fix the plan when it breaks. Even offers tools for both, together in one app. Working with Walmart and PayActiv gives us the opportunity to put these powerful, easy-to-use financial management tools in the hands of millions of hardworking Americans."
The Even app securely connects to an associate's checking account, prepaid account or Walmart Associate Paycard, and links to Walmart's payroll systems. It automatically subtracts anticipated expenses from a user's anticipated cash inflows, allowing associates to see exactly how much money they're okay to spend.
"Every American worker faces unexpected and stressful between-paychecks expenses," said Safwan Shah, founder and CEO of PayActiv. "With on-demand access to earned wages, Walmart associates will be able to save more, avoid the financial traps that reduce their take-home pay, and get a level of stability that few service sector employers provide."