Walmart Wants to be Known as a Disruptor
Get great content like this right in your inbox.
Subscribe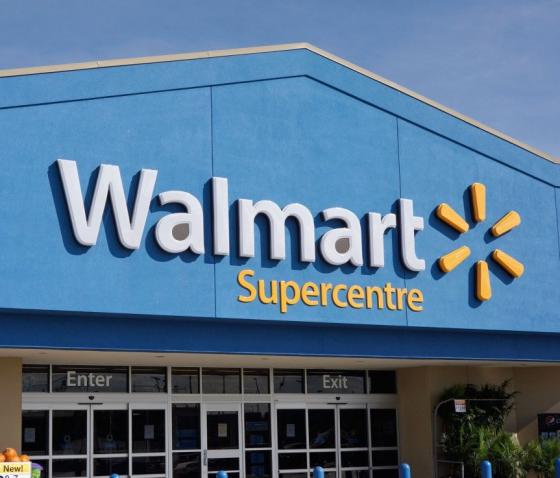 "We've always been a disruptive company and we'll continue to do that," Walmart's EVP & CFO Brett Biggs said during a recent presentation to the investment community.
During the short prepared remarks and following question and answer session with investors and analysts, Walmart's executive leadership team outlined many of the retailer's key initiatives that are helping transform the brand.
The mega retailer is looking for sustainable growth anywhere it can get it, both through acquisition and investing in its own business and systems to gain market share.
"When you get focused on doing something, you do it well, and you want to keep doing it. It's comfortable. You can see the cash flows. That's what will kill you. So we're trying to make sure that doesn't happen to Walmart." - Douglas McMillion, President, CEO & Director, Walmart
Below are three key areas the retailer continues to focus on as it looks to establish itself as a disruptive leader.
Flipkart Acquisition
Walmart has agreed to acquire around three-quarters of Indian e-commerce giant Flipkart for a reported $15 billion sale price. Walmart bested rival Amazon in pursuit of the Indian powerhouse, and the retailer believes the deal will usher in a new era of international business for the company.  
"I think if you're in international business and growth is one of your objectives, then [India] is a market in which you want to operate," said Judith McKenna EVP, president & CEO Walmart International. "It was the right time for us to go in now as e-commerce is still developing in that market, in addition to the fact that it's a growing quickly economy.
"But what's really unusual about Flipkart is that it's not just an e-commerce retailer. What we're really interested in as we've got to understand this business better is it's actually creating a platform, an ecosystem, if you like, of operating within that market."
Flipkart's business in India is divided into three critical parts. The biggest part of the e-commerce retailer's business is traditional web sales, with general merchandise leading the way and apparel gaining market share.
The second part of Flipkart's business is its infrastructure. The eKart logistics arm operates in more than 800 cities already and fulfills around a half a million orders a year. The logistics network is unique to Flipkart and supports its trading platform.
The third major arm of Flipkart's operating model is its PhonePe payments business. The system facilitates payments for the retailer, but it is also an open payment system that is linked to Indian banks. This could be a major area of growth as India continues to digitize its payment infrastructure.
Walmart's willingness to invest heavily in India highlights its commitment to continue to grow and advance the brand. By refusing to stand pat, the retailer is setting itself up for continued success in the always-churning retail landscape.
"I carry around all the time the top 10 retailers in the world by decade, which is a great reminder that retailers don't last," said Douglas McMillion, president, CEO & director. "Why don't they last? Because they don't change, when you get focused on doing something, you do it well, and you want to keep doing it. It's comfortable. You can see the cash flows. That's what will kill you. So we're trying to make sure that doesn't happen to Walmart."
Flexible Fulfillment
Customers demand quick and seamless delivery of digital orders. To help win the race to the doorstep, Walmart is working diligently to supercharge its supply chain capabilities and grow the number of SKUs it can offer with increased delivery expectations.
Currently, Walmart is focused on enhancing its delivery capabilities for its first-party Walmart SKUs, with developing an equally powerful fulfillment network for its third-party sellers a secondary priority.
"We're currently expanding the number of SKUs that we offer two-day delivery on every day," said Marc Lore, EVP, president & CEO, Walmart e-commerce USA. "We're continuing to aggressively bring more SKUs into the warehouses. The first stage is make sure that all the first party in our warehouses in mirrored. So we can get two-day, even one-day, delivery via ground in a single box. And that's really our primary focus right now."
In addition to using traditional distribution centers to fulfill direct to customer orders, Walmart is also investing heavily in its in-store operations to leverage its 4,700 stores for same-day delivery. "We started to roll out same-day delivery capabilities out of the brick-and-mortar stores," Lore added. "That's 100,000 products that are now available for same day in some stores."
Walmart is also increasing the availability of its popular in-store pickup towers.  The massive towers are vending machine style kiosks that allow shoppers to retrieve digital orders seamlessly in-store. All shoppers need to do is scan their receipt and in less than a minute a door opens and their online order is ready for retrieval. Earlier this spring the retailer announced that it is scaling the service from its initial 200-store rollout to more than 700 over the next year.
"We're pretty happy with what we're seeing with the tower," McMillon said. "We measure net promoter score based on what it's like when you have a tower and when you don't have a tower. And clearly, it's a really good performance when you have a tower."
E-Commerce
Walmart has a thriving physical footprint, but its e-commerce offerings is where the bulk of its growth is occurring. In fact, the retailer is striving for 40% growth in e-commerce for 2018.
To facilitate that growth, the retailer has invested in a new e-commerce platform, flexible fulfillment options, and the breadth of its online assortment.
"We're now up to 75 million SKUs on the website," said Lore. "But we're equally focused on really the brands that matter. That was one the big reasons why we sort of upgraded the look and feel of the website, not only for customers, but also to attract brands that were not previously wanting to be on Walmart.com.